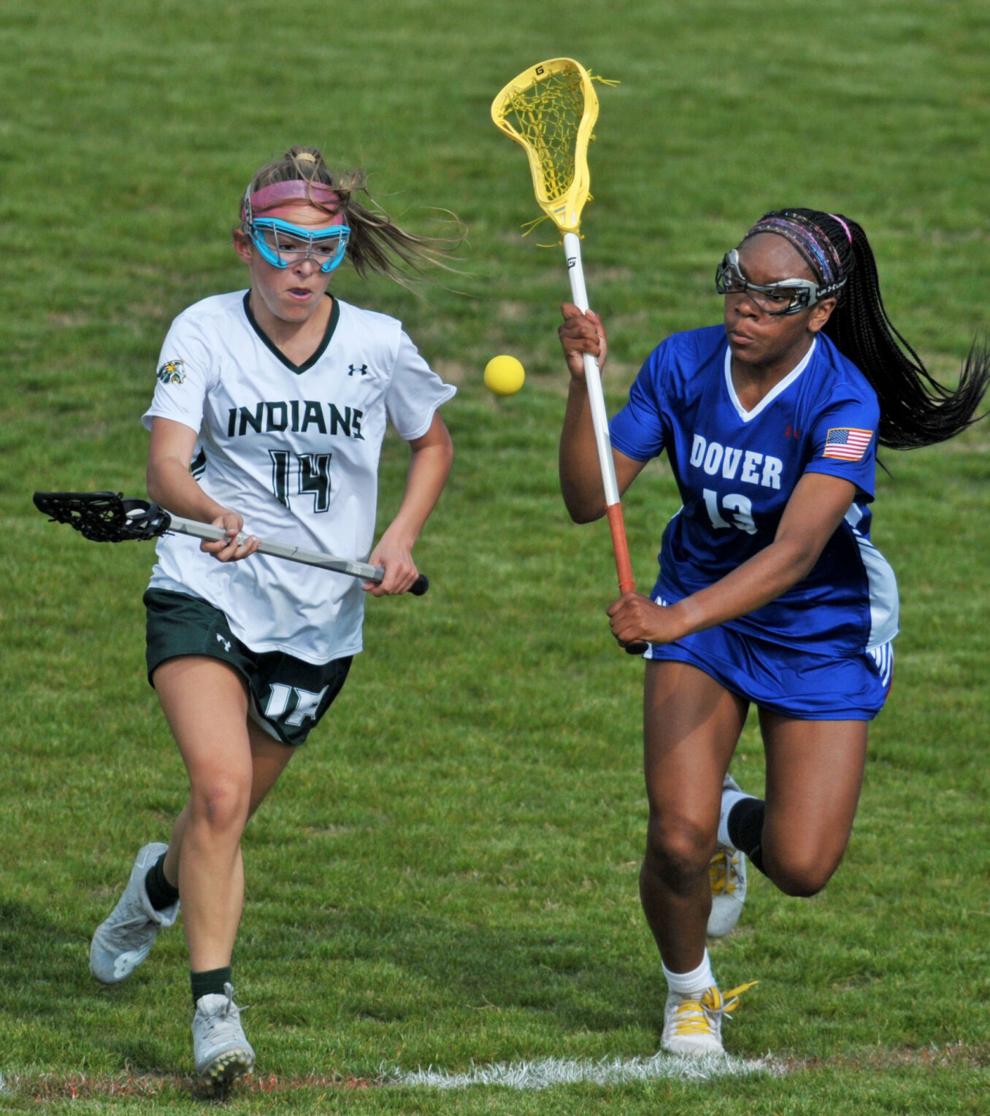 The Indian River High School girls' lacrosse team is about to embark on just their seventh season of competitive action, and they'll have a new coach to lead the charge this year.
Chuck Ziethen takes over for Cat Roselli at the helm of an Indians' program that is looking to continue its growth and improve upon their 5-10 record from last year. Ziethen was an assistant coach on last year's team. He will have Taylor Pridgeon back to help with the team, as well as new assistants Logan Ryan and Hailey Willis.
Ziethen has a wealth of experience, having been involved with club and travel lacrosse in Severna Park, Md., for 10 years.
The Indians will look to returning players including seniors Sam Teoli, Madison Geppi and Laila Fenton, as well as juniors Lilly Anthony and Kylie Harris, to provide the leadership for a roster that features 21 girls.
This year's squad will have to find someone to fill the shoes of the recently graduated Caylee Schmidt, who was the goalie the past two years. They also lost Maggie Borelli, Roxy Givens, and Emma Ruley to graduation.
There are several new freshmen making their way into the program, along with a few transfers who could help to make the Indians even more competitive.
"I am hoping that we can improve upon our record from last year," Ziethen said of his outlook on the season. "With the talent we have, I expect us to have a winning record."
The Indians will open their 2023 campaign on the road with three straight — Smyrna (March 24), Newark (March 27) and Sussex Tech (March 29) — before hosting state power Cape Henlopen in their home opener on March 31. It will be the first of five straight home dates for IR, as they will also welcome Milford (April 3), Lake Forest (April 5), Caravel Academy (April 17) and Sussex Academy (April 19) to the friendly confines.