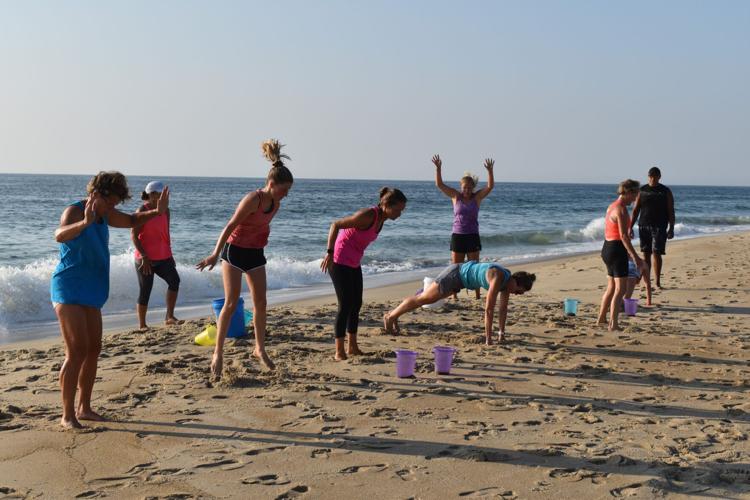 "Life is short, and 'there are no boundaries' when it comes to your health and fitness."
That is the mantra that Kim and Mel Royster have built their business around, having both been a part of the fitness industry for 27 years.
The married couple have dedicated themselves to helping Coastal Delaware residents, as well as visitors from near and far, achieve their health goals, which many, they said, had felt were not attainable. That dedication has led them to starting their business, The Fitness Craze.
"I've been certified since 1991, and my background had been in group fitness, then I got into personal training," Kim Royster said. "Mel is retired military, and then he used to be a bodybuilder. He then got into personal training, and that's kind of where our background started."
The Roysters have channeled their love for fitness and healthy living to the beaches of South Bethany for the past five summers, with their Beach Boot Camps. They've traditional had large numbers of participants, but, of course, with everything going on with the global pandemic, they've seen less participation in the sand this summer.
"This is our fifth summer. It's been more locals this year, with COVID, but not so many guests or vacationers," acknowledged Kim Royster. "They are more people that own homes that come and go but kind of know us. We were anywhere from 20 to 60 for our classes in years past. The most we've had out is 30," she said of the 2020 sessions, "and that was a holiday. We have kind of been averaging 14 to 21."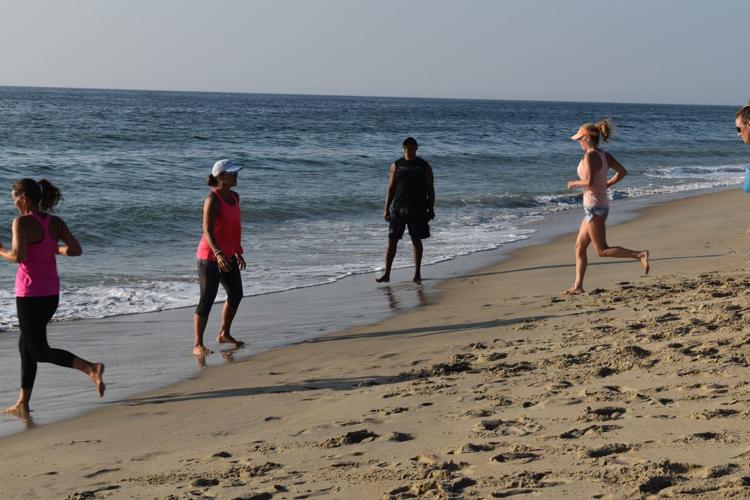 The Beach Boot Camp workouts are held every Tuesday and Saturday at 7 a.m. at the 6th Street access to the beach in South Bethany. The cost for each session is $15, and participants must pre-register ahead of time.
The duo said they don't believe in fad diets or any of the quick exercise routines people may see on their televisions. They simply believe that hard work and dedication is the ticket to a healthy ride in life. They've helped their clients collectively lose thousands of pounds over the years, and they said they are confident they can get the results their clients deserve in the quickest time possible.
"We used to own a gym before we moved here, and we are actually opening our own studio in Bear Trap later this summer," continued Kim Royster, mentioning the Ocean View location at Bear Trap Dunes. "We are really excited, and the homeowners are also very excited for us to open. We started doing a lot of training virtually and also in-home — where we've gone to people's home. It's grown so much, and that's why we are taking the space and growing the business."
Amazingly enough, while the COVID-19 issues may have caused some lower numbers for their Beach Boot Camp, the couple said the virus hasn't hurt their overall business. In fact, they are actually doing better than they were prior to the pandemic.
"Actually, the first two weeks when [the State] shut things down, we felt a little paralyzed," Kim Royster added. "Then we turned things around. We're actually doing better than we were. More people trust us, and we do a lot of trainings through the virtual Zoom. We keep people safe, and we also we meet them one-on-one. It helps them to feel safe when they don't have to go into the gym with a lot of people."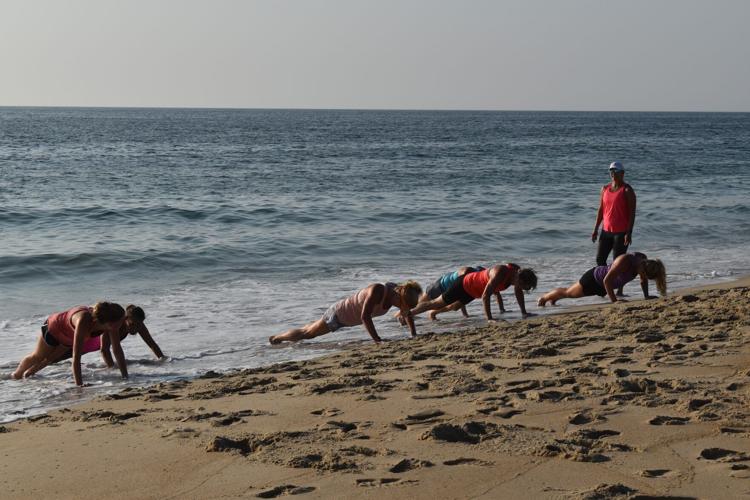 Kim Royster said that she's been doing a lot of Zoom classes that are group trainings with anywhere from 10 to 12 people in the class. She'll set up in her living room, with those in the training showing up on her television.
"It's kind of cool, because it was something that I had always wanted to do," said Kim Royster. "With the whole COVID thing, it kind of forced me into some things that I was a little nervous about starting … the kind of technical stuff. Now I learned how to do it, and it's been going really well.
"Now, with the Zoom workouts, we are training people all over," continued Kim Royster. "I have some clients out in Chicago, Rehoboth and back home, where we are from in Bel Air, Md. The people from back home that missed us now have the chance to work out with us again, virtually."
Their official motto is simple: "Freedom, Desire, Commit." The Roysters have aimed to demonstrate their commitment to their clients with all of the changes and growth during these past five months, expanding their business to better meet the needs of their growing client base. With a new gym on the horizon, it's easier than ever for people to see what the "craze" is about.
For more information or to sign up for any of the classes being offered by The Fitness Craze, check out their website at www.thefitnesscraze.com or call (410) 533-0068.