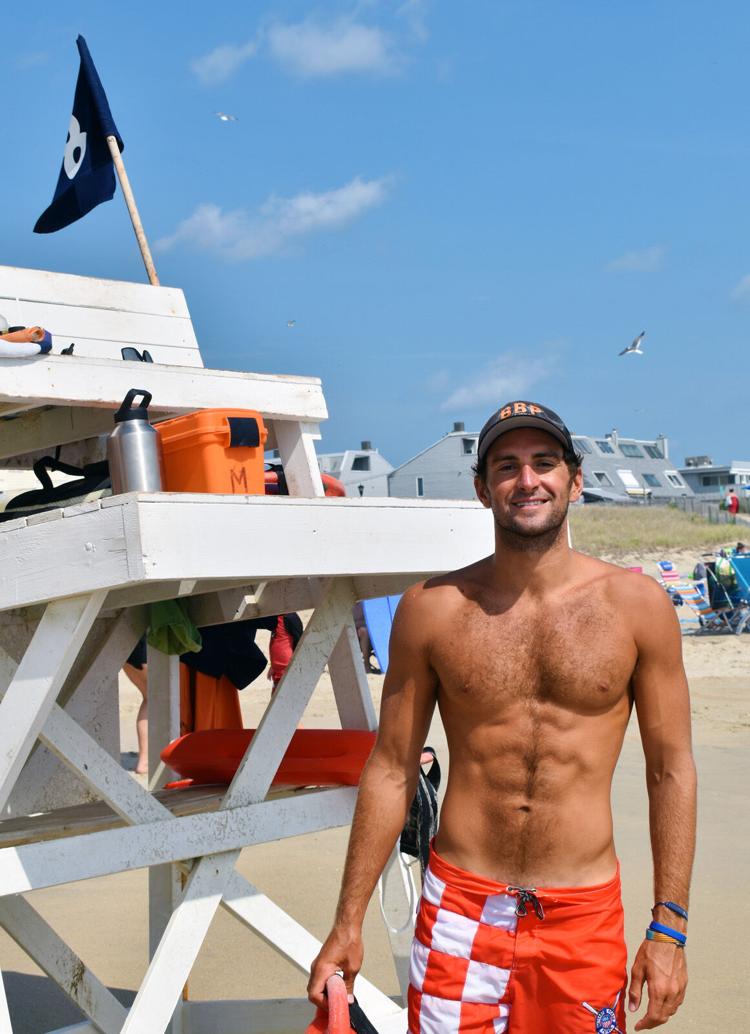 Ben Weise has had himself quite an interesting COVID-19 experience, and one that not many in this area have had. You see, Weise is an English-as-a-second-language (ESL) teacher in Spain.
Yes, Spain.
So this past March, when the global pandemic hit, he was stuck in a far-away land with only a few friends that he worked with. No family. No idea when he was going to be able to come home. He was forced to quarantine in one of two hubs — Madrid or Barcelona — as he awaited word on a flight, since all international travel had been banned at the time.
He was also finishing the school year, like many of the students and teachers did in Delaware and nationwide — virtually.
Finally, in June, he was able to get on a flight that would take him to London, England, and then Dulles International Airport in Washington, D.C. He was back home on his home country's soil, but what an experience.
"It definitely threw a wrench in the whole international travel scene," Weise said of his experience with the virus while trying to get home from Spain. "I was able to complete the rest of this [school] year remotely, and the quarantine situation was pretty heavy. I was trying to get back home here, and especially back to Bethany. I was really missing everybody here. They kept canceling flights, and it was extremely difficult to get out of Europe.
"You had to go to a designated return hub — like Madrid or Barcelona — in order to get back to the United States. My family was very helpful. They helped me to find a hotel in Madrid, and I was able to get a last-minute flight out to come home. I went Madrid to London to Dulles, where my mom was able to pick me up."
He was finally home in the United States on June 10, but it was certainly an experience that he'll be able to tell the story about for the rest of his life.
"It was crazy," Weise continued. "You could only go outside to go to the grocery store or to walk your dog, and I didn't have a dog. I was able to crash with some friends who had a place near the airport over there. We did whatever we could to pass the time. I was never concerned about having a place to stay.
"It was an unforgettable life experience, would be a good way to phrase it."
Now back in Bethany, and in his seventh summer as a lifeguard for the Bethany Beach Patrol, the 26-year-old Weise is happier than ever to be back on the stand.
"I am always happy to step foot back in Bethany, but this time it was even more special," said Weise, who resides in Ellicott City, Md. "I definitely would want to go back to Spain, but with everything going on, I am not sure if that is a program that will be available. I think I'll try my hand over here in America for a little bit.
"I would like to go back over to Spain, and maybe start some kind of eco-tourism business," he added. "I really like hiking, and I really like some of the individual architecture of Spain."
His lifeguarding career kind of happened on a whim. Having vacationed in the area with his family while growing up, he never really considered becoming a lifeguard until he met his college roommate during his freshman year.
"My family had always come here to vacation during the summers, a few weeks at a time, and my roommate freshman year of college joined my water polo team. He knew he wanted to lifeguard, so he joined the team to get better at swimming. He was like, 'Hey, man — why don't you come out to Bethany in March and try out to be a lifeguard for the Bethany Beach Patrol.' I couldn't do it the first summer he joined, but I tried out the next summer, and that's kind of how it started.
"My first couple summers, I rented a house with a couple other guards, but the past couple summers I've been able to crash at my aunt's house," Weise said of his living arrangements with family in South Bethany. "My cousins — Emily and Christine Mountain — live with me, and they are guards for the South Bethany Beach Patrol."
During these seven years, like many of the other lifeguards we've featured in this series, Weise has seen his fair share of excitement and rescues.
One that stands out, in particular, was just from this past July, during the Independence Day holiday week. Weise and two former guards — Garrett and Colin Diehl — were able to make a triple rescue together. Colin Diehl and Weise had joined the BBP together back in 2016, so it was a pretty special experience for those two to get another shot to work together.
"It was Fourth of July week this year. We had a few guys come back part-time who had moved on to full-time jobs out in like Montana or something," Weise began his story. "I was on a stand with Garrett, and Colin was on a stand right to our south. These three little boys got pulled out into a rip current.
"It was crazy to be able to make a triple pull with two guys that I used to work with that just came back to help out while here for a couple weeks. It's like riding a bike. You never forget what you've learned. It was just so cool. It really just drives home the fact that it is something where you really do make lifelong friends."