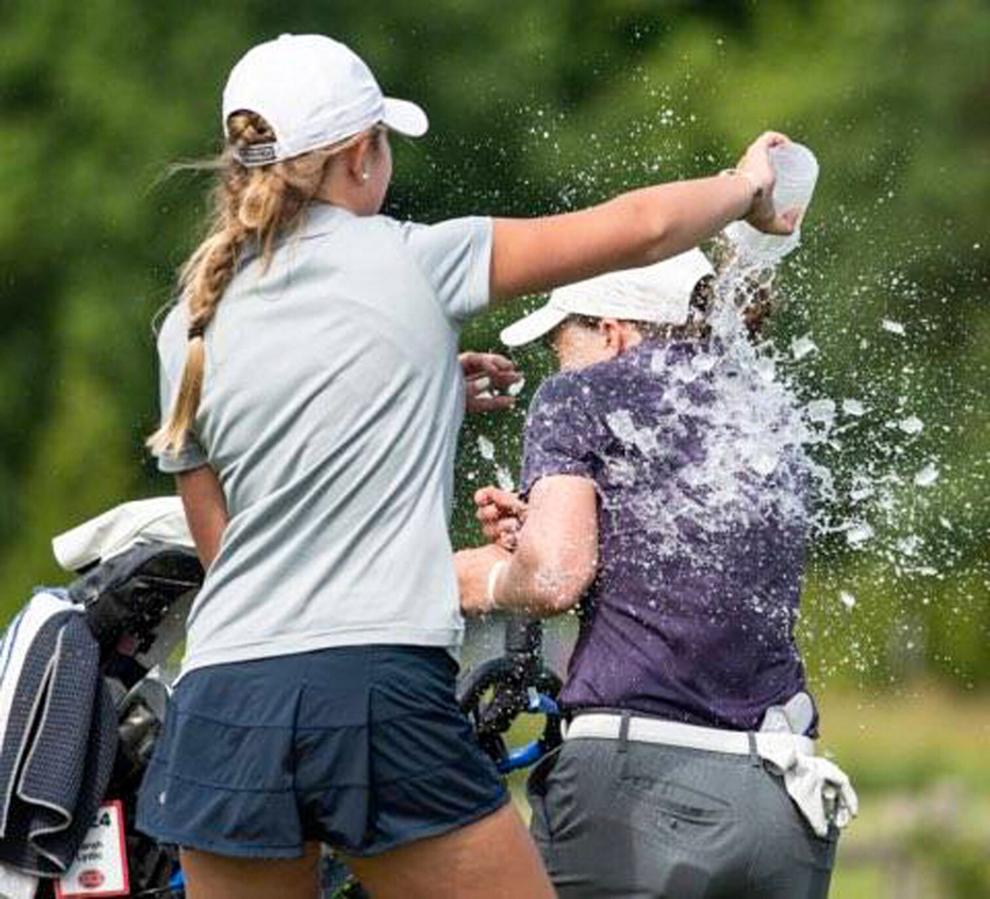 You could not have scripted a better first season of a high-school golf season than the one put together by Sussex Academy's Sarah Lydic. The freshman was among the top golfers for the Seahawks this season, but also finished the campaign as the absolute best golfer in the state, having captured the 2021 DIAA state championship at Maple Dale Country Club in Dover on Wednesday, June 2.
It was the culmination of a tremendously strong two-day showing by Lydic, who fired a 1-under-par 143 over the 36 holes. She was the only golfer to finish under par for the two-day tournament.
"I wasn't really sure if I was winning or not heading into the last hole," said Lydic, who is the daughter of Garrett and Leslie Lydic, and an Ocean View resident. "The one boy that was in my group asked to finish up before me, but his ball was closer. He was being nice and giving me the chance to have my final-shot moment. I guess he knew I had won."
Lydic entered the second day of the tournament as a co-leader with Tower Hill's Avery McCrery, and never lost her spot at the top of the leaderboard in capturing the title.
If there were any nerves involved during that second round, you wouldn't have noticed, but Lydic admitted that she did have some nervous moments early on.
"Those first four or five holes, my hands were shaking," Lydic said. "I hadn't won a tournament in, I don't know, two years, maybe a year and a half. I thought maybe my sister was possibly winning," she noted of sister Hannah. "There were so many good golfers that were ahead of me that day that I wasn't sure how they were doing."
Asked what aspect of her game helped her most, Lydic was certain it was her short game — her putting, in particular — that was the winning formula.
"My putting was helpful, because my chipping was not so great," she said. "I worked on my putting before the tournament and worked out what was wrong."
After finishing that last hole, Lydic was swarmed by her teammates, many of whom doused her with cups of celebratory water, followed by congratulatory hugs.
"I honestly could not have done this without the help of my family, teammates, coaches and supporters," she said. "My sister and I really push each other. We motivate each other. We are always in competition with each other. Whenever we practice, we are having putting competitions, chipping competitions, always trying to get the better of each other. I think that helps us improve because we work harder."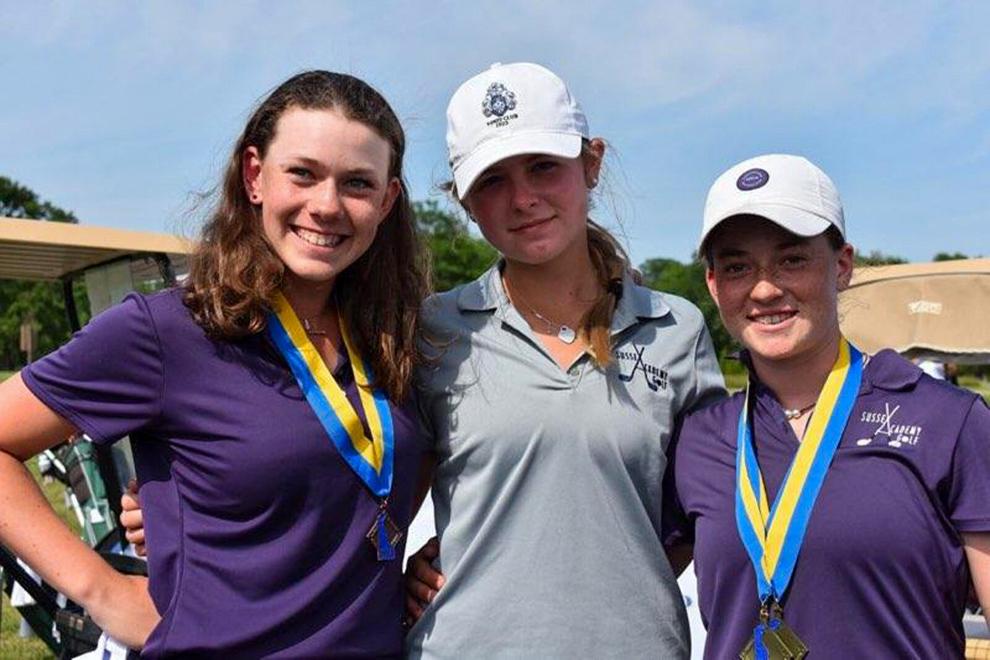 The Lydic sisters, along with eighth-grader Sawyer Brockstedt, helped lead the Seahawks to a third-place finish in the team standings, behind team state champion Tower Hill and Tatnall. Hannah Lydic finished in sixth place individually, while Brockstedt was eighth.
Both Lydic sisters will be continuing their summers as they have in years past, with tournaments up and down the East Coast. They will be playing in a First Tee event in Clemson, S.C., later this month.