A quarter-century — 25 years is a long for anything. When it comes to youth sports organizations, the River Soccer Club (RSC) has built itself up as one of the premier youth soccer programs on the East Coast during that time, and it doesn't appear to be slowing down anytime soon.
Last weekend, RSC hosted their 25th anniversary event on the complex grounds, inviting any and all former players, coaches, referees, volunteers and parents who helped to play a part in the success of the program all these years. The turnout was incredible for both days, and RSC President Rebecca Mais said she couldn't have been happier.
"We were excited seeing so many who had helped make River the exciting program it is today," Mais said. "The first president of Delaware Youth Soccer and his son, who is now the president of Youth Soccer, came down from Dover, along with Dr. Lew Atkinson, who works with U.S. Youth Soccer in coaches' instruction in the national organization. Folks were able to view the wonderful exhibit we had of our past through today."
The two-day affair had much going on, and there was certainly plenty for everyone to enjoy.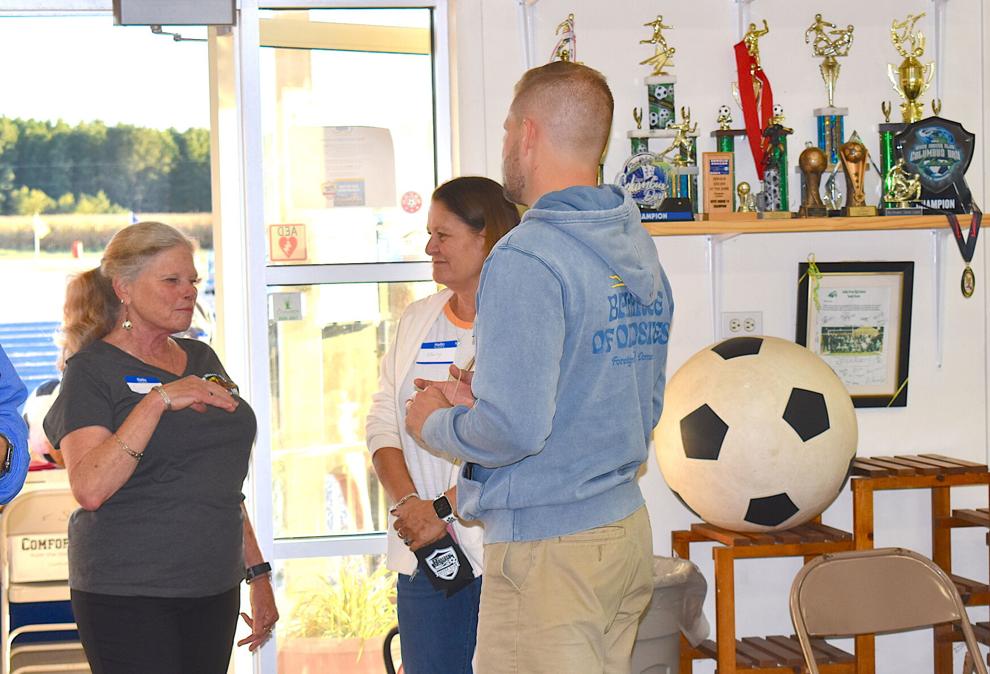 "The 25th anniversary kicked off Friday night with a fun social gathering with friends, players, and families from over the years all attending and enjoying seeing the beautiful complex, as well as a game under the lights," Mais continued. "There was food and beverages provided for all. Then on Saturday, the day was filled with more fun. We had games of all types with prizes, new River Soccer merchandise, food trucks, and our regular rec [program] went on throughout the day."
Saturday also featured a very special ceremony that recognized one of the club's long-time coaches and volunteer's father.
"It was a very special moment for the club as we honored Duncan Smith's father, Bob Smith, for his contributions to youth soccer," Mais added of the Saturday events. "We dedicated our bridge in his memory. The entire Smith family was in attendance as well as friends and former players of Duncan's."
And certainly Mais — along with the entire RSC board and its many members — would not have forgotten to thank all of the many businesses and volunteers for all their efforts to help in the weekend's celebration.
"We want to thank the community for the support we continue to receive," Mais concluded. "River Soccer is volunteer-driven and depends totally on players' fees and our fundraising efforts. There is no State or County support for this very important youth program, so our community is responsible for what has made this organization successful."
River Soccer Club is located at 32221 Gum Road, Frankford, in the Roxana area.