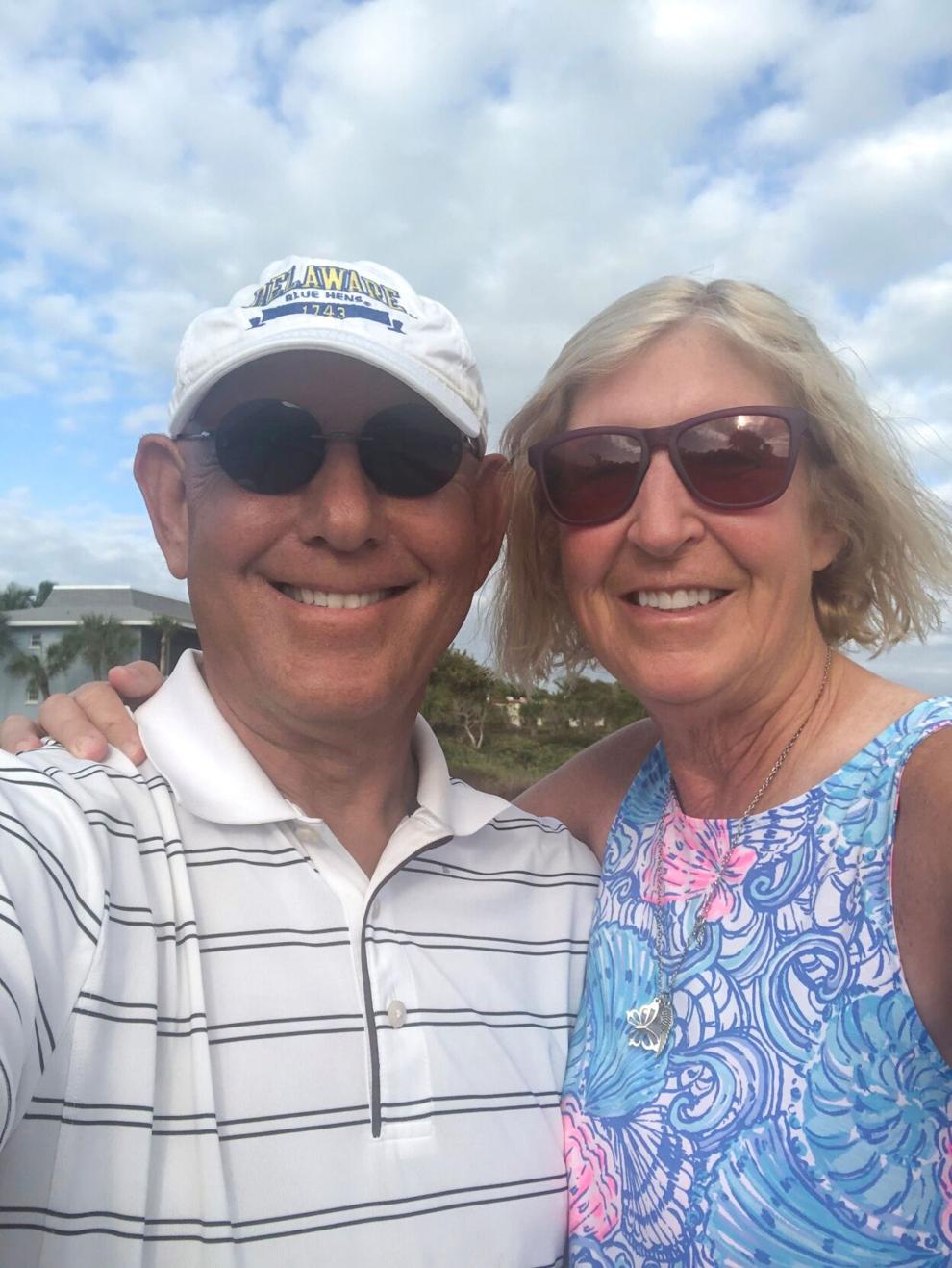 Anyone who is a competitive or even "weekend warrior" runner in Southern Delaware already knows Barb and Wayne Kursh. The couple celebrated 30 years of marriage this week, on Nov. 2. In fact, their wedding took place at a Ronald McDonald House, where the Races2Run race organizers and their timing-chip company was about to launch one of its first 5K competitions.
"Yes, we had to start the race manually before we could get married," said Barb Kursh. "The Ronald McDonald House has a special place in our lives."
"Congressman Tom Carper was our race starter," two years before he became governor, "and we ran around the DuPont Country Club even before the first Ronald McDonald House was built in Wilmington!" she said.
Barb Kursh was a social worker with her MSW degree and had worked in foster care for 15 years. She also worked with the late Delaware Attorney General Beau Biden on social work for victims of crime and domestic abuse situations.
She was very active in the American Cancer Society and still works with the Ten Sisters cancer team and the Races2Run Dewey Beach Ten Sisters Road Race series, which is held in the Dewey Beach area from May through September.
Barb Kursh was also on the Board of Directors of Ronald McDonald House of Delaware (www.rmhde.org), which hosts its annual telethon on CBS on Nov. 18. The charity decided to start a state fundraiser with local runners in Delaware, and that is where she met Wayne Kursh.
"I followed Wayne to races, not on dates," said Barb Kursh.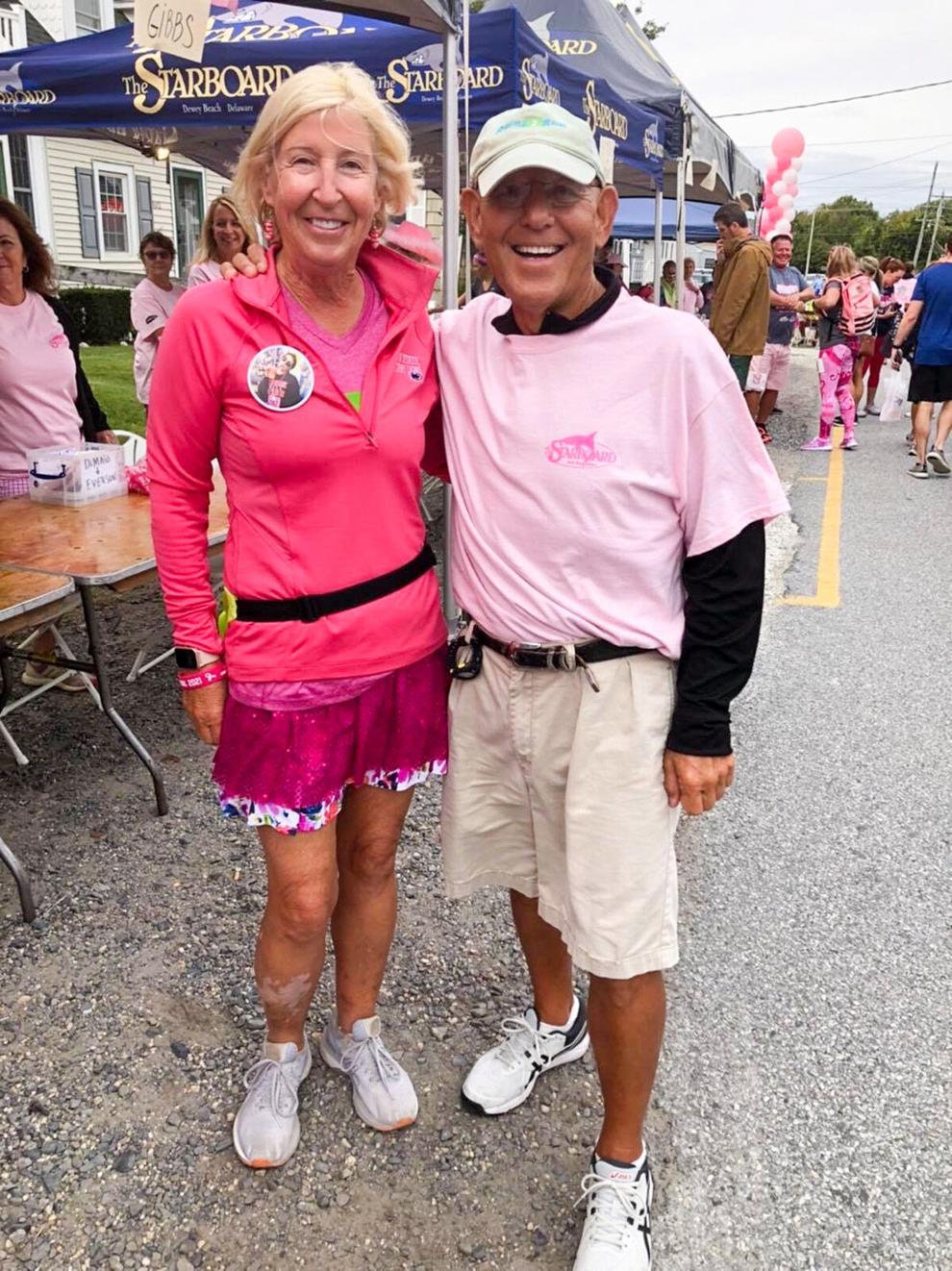 She said the original Ronald McDonald House, which offers shelter and a "home away from home" for families of sick children, was just about to be built at 1901 Rockland Road across from the original DuPont Hospital for Children, which is now part of Nemours Children's Hospital. The house now has 50 individual rooms and a fitness center. It is managed by Pamela Cornforth, along with 15 additional staff.
The Ronald McDonald House also operates two Ronald McDonald Family Rooms in Delaware, located in the Women & Children's Center at Christiana Care's Newark campus and in Nemours Children's Hospital in Delaware. Family Rooms provide a quiet, peaceful space where families can rest as kids are provided medical care (including neo-natal care).
For the past eight years Races2Run has hosted a Ronald McDonald House 5K in Lewes, with sponsorship by Irish Eyes owners Tom and Charlene Jones. Barb Kursh indicated that the two races cleared some $100,000 for the Ronald McDonald Houses of Delaware.
"'Is it a party, or is it a 5K race?' is the question I always ask our charities and our sponsors," she said. The couple maintains their primary home in Rehoboth Beach, so getting to race venues before dawn is relatively easy with light traffic.
The Kurshes said they believe the three ingredients of a successful 5K racing fundraiser are:
A great non-profit with a worthy cause;
A great location, whether that is a brewery, a beach (like the popular Northbeach venue in Dewey Beach), a park or place for an after-party;
A great race organizer and timing chip company — for the competitors — such as Races2Run.
Other race organizers in the area include Focus Multisport, headed-up by Rick Hundley, and Seashore Striders, organized by Cape Henlopen teacher Tim Bamforth.
Wayne Kursh had a successful sporting-goods and running-shoe company at Marathon Sports, and was one of the original promoters of NOVA Timing Chip company. Marathon Sports Event Management became Race2Run.
Last March, the Kurshes sold the business to Andrew "Drew" Gonser of the Gonser & Gonser law firm, which has offices locally in Georgetown and around the state. The Kursh team remains on a two-year retainer to ensure the events management business keeps "running!"
The next races include the inaugural Crooked Hammock Brewery 5K benefiting the Food Bank of Delaware on Nov. 6 in Middletown; and a 5Krun for the Beau Biden Run for Child Protection fund on Nov. 12 at Rockford Park in Wilmington.