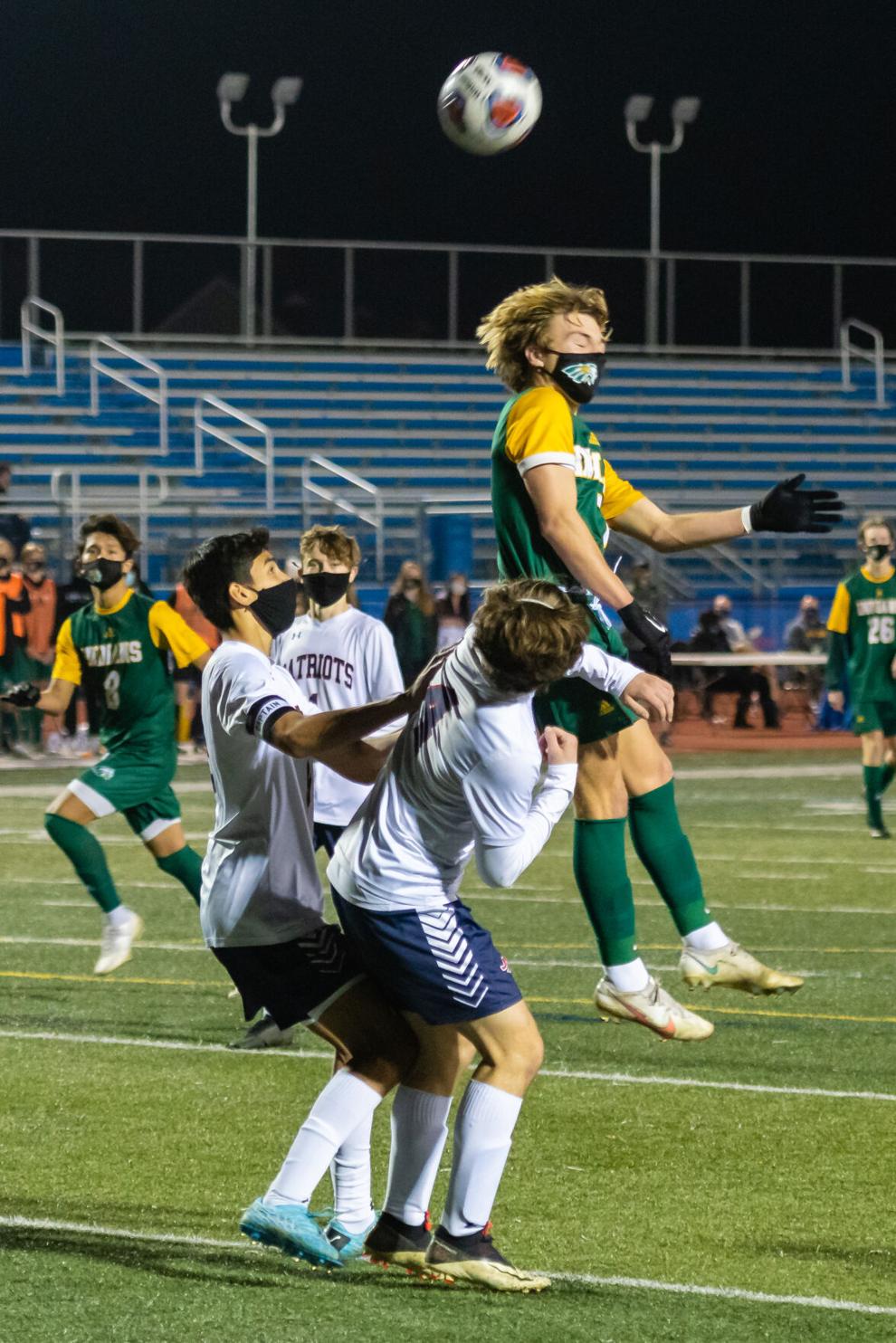 Prospectors may have discovered a jewel in Coastal Delaware during the summer of 2018.
The gem is a local soccer playing talent named Jordan Illian. The "prospectors" are several coaches from Scotland, including Dundee United's Niall Nicholson and Gavin Beith, and Ian Fergus of the Falkirk Football Club.
The mentors from overseas were pleasantly impressed to find a 12-year-old American lad who could handle the ball so deftly with his feet. Playing for the Frankford-based River Soccer travel squad, Illian's skill set included the ability to dribble without losing the ball, to send crossing passes into the box in front of opponents' goals where teammates could easily convert, and to headman passes upfield that connected with teammates.
That was the summer of 2018, when Jordan was preparing for eighth grade at Millsboro Middle School. Justin Brooks-Ward, an esteemed native Delaware soccer coach with River Soccer, who is also an assistant with the Philadelphia Union Academy's 17-under side, connected with European colleagues Beith, Nicholson, Fergus and Ian Jenkins. The latter is a former player for England's Everton Football Club who is in charge of the Dundee Performance Academy. The intention was to send Jordan and other high-quality American student-athletes to train in Scotland, and to play as a team against local talent in England.
"When they spotted Jordan, they were very surprised at his ability to control the ball at his age," said Jordan's mother, Tammy Illian. "Coach Brooks-Ward was a fantastic go-between who communicated between those coaches and our family to give Jordan the opportunity of a lifetime."
That opportunity arrived in the form of an invitation to study, train and play soccer for 12 days in Dundee in April of 2019, and to return overseas for nine more days in Manchester in August 2019 to play against select English teams.
Both trips would enable Illian to expand his soccer IQ while living, breathing and eating the sport he so loves in a locale where deep traditions and intense training add luster to the competitive nature of soccer. These overseas trips would also enable Jordan to challenge himself in order to perform with and against students his own age who also strive to one day play professionally.
"This was a tremendous challenge for Jordan who, as a soccer talent in Delaware, is a big fish in a small pond," said Brooks-Ward. "You can be a top player and believe all the great things people say about you here. But once you are [overseas], then you can really go test yourself. If he were in, say, Germany, he might not be as highly rated a talent because there, they have so many similarly-gifted players."
Dundee, Scotland (April 2019)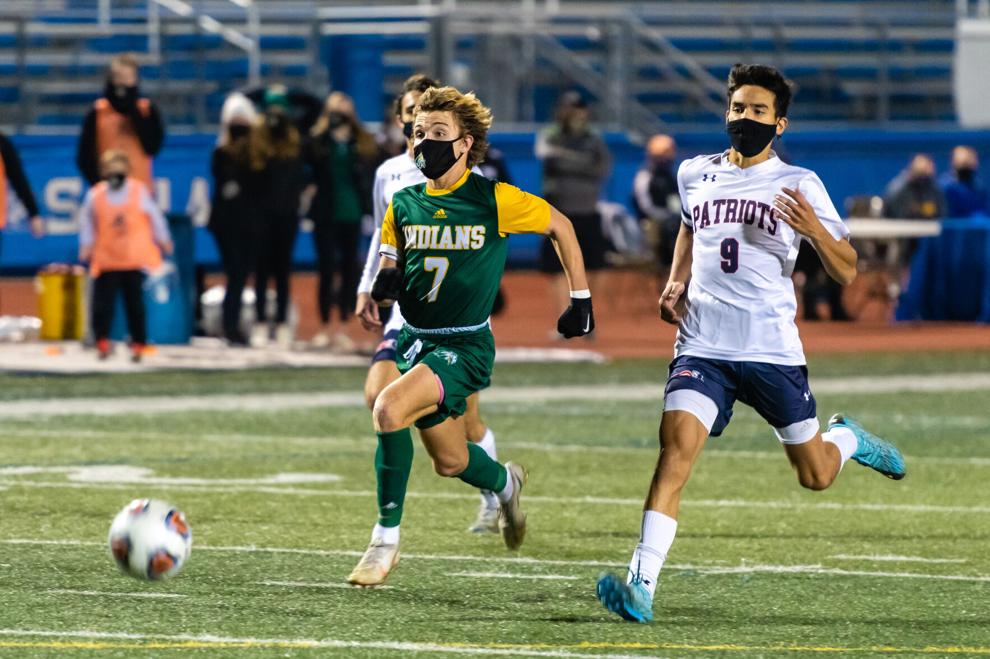 Accompanied by his parents, Chip and Tammy Illian, Jordan Illian flew over "the big pond" to Scotland to begin the first odyssey for optimizing his skills and mindset. The Dundee United Football Club's Youth Academy has produced numerous players who have gone on to play with professional soccer clubs worldwide.
"It's a school for soccer players, with a high standard of [academic] curriculum being taught," said Tammy Illian.
"After early morning [soccer] training sessions, the players attend classes where they have to perform — there's no slacking off that is tolerated. They broke it up into two training sessions and two school sessions each day to provide a mind-body wellness initiative. One day it would be yoga, another day swimming, or strength and conditioning."
Illian responded by performing well in class and applying everything he was learning on the soccer pitch.
"Jordan always had the drive for soccer, it's his passion," said Tammy Illian. "And he learned a lot about how to adapt his game [to European standards]. Over there, they are much more physical on the ball. His very first day there, they gave him what they call a 'Scottish welcome' by slide-tackling him from behind" — something that would be whistled as a foul and perhaps draw a yellow or even a red card on this side of the Atlantic Ocean. Then the Scottish players each shook his hand to welcome him.
"He learned quickly that the game was much more physical there," Tammy Illian added. "And he reacted by going along with it. Jordan knows that you have to adapt to what you're playing with, to what is being called or ignored by the referees. He told us, 'Hey, I can't do this [in America], but here we can bump shoulders" while competing for a ball on the ground.
The physicality of European play made for a memorable moment, said Jordan Illian.
"I went to first my first training session right after I'd just gotten off the plane," he recalled. "They were cool, but they challenged you immediately. They were welcoming, but when it comes time to play soccer, they take it very seriously. They came right at me, studs [cleats] up tackling," he said of the moves sliding into Illian to dislodge the ball. "I suddenly realized that I had to be more aware of how much quicker and physical they were."
Manchester, England (August 2019)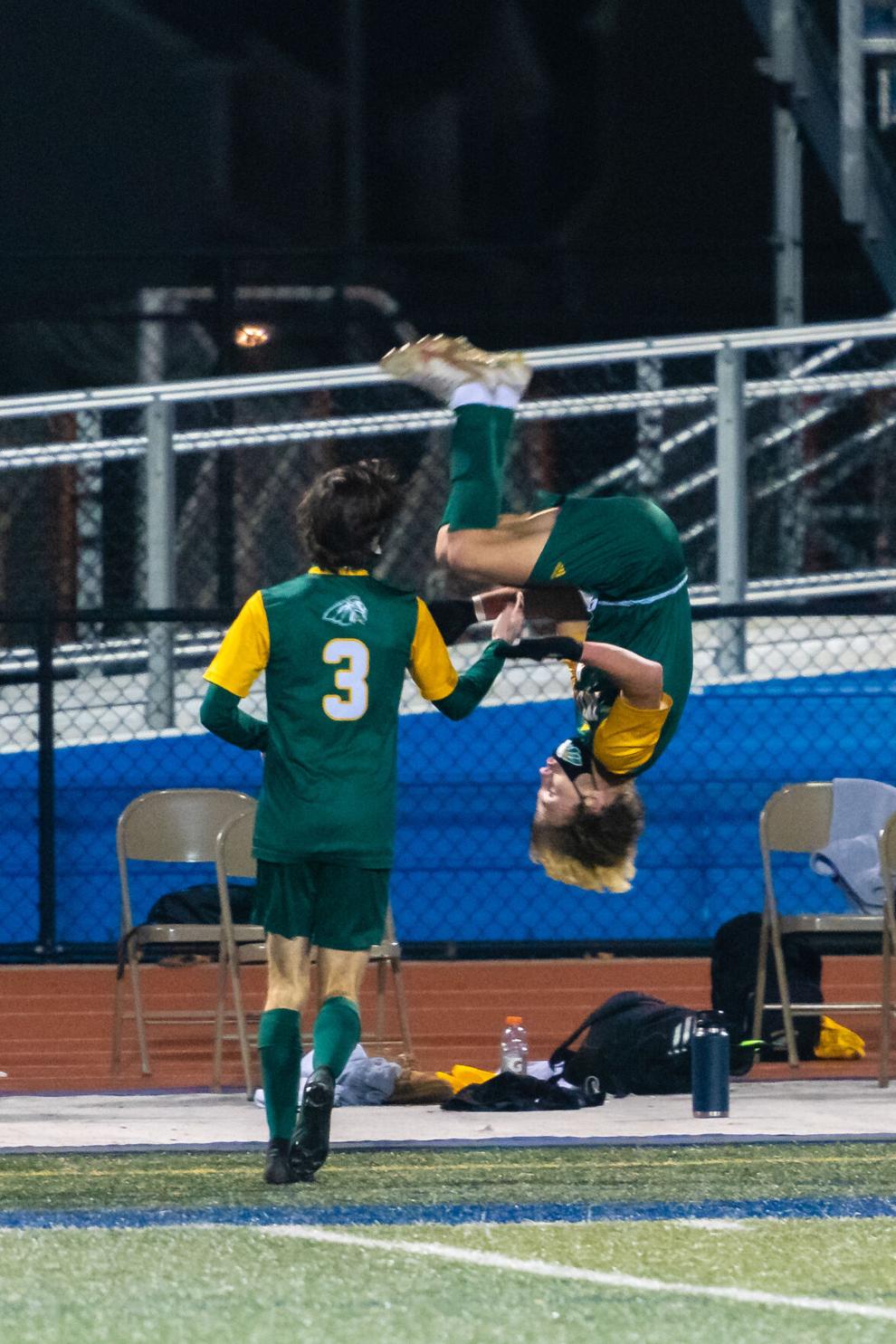 After completing the eighth grade at Millsboro Middle School, Illian and his family — this time including older sister Lauren, an English language-arts special-education teacher at Georgetown Middle School — flew back over the Atlantic Ocean in August 2019 to study and play at the Power Soccer School of Excellence. Owners Tom Power and Ian Fergus — each of whom holds UEFA-level coaching licenses — have developed top soccer talent worldwide.
This leg of his journey enabled Jordan to compete with other top players from the east coast of the United States against outstanding youth teams from England. These included Fleetwood and Darby County (against whom he scored twice in a match), where Wayne Rooney was once a player-manager. Unfortunately, a scheduled match against storied Everton was canceled due to heavy rains.
The U.S. team impressed many of the European coaches.
"Coach Fergus said that he was floored that [the U.S. side] played his team the way they did," said Tammy Illian. "Most of the English teams' wins were blowouts, but we" were more competitive, she said, and lost only by a score of 6-3.
Jordan Illian quickly learned that it's a different world overseas, said Chip Illian, his father.
"He got to learn the culture, the challenge of physical play, and that prepared him going into his first high school season," said Chip Illian, who spent 29 seasons as the assistant wrestling coach for now-retired Sussex Central High School legend Phil Shultie. "He was also exposed to the speed of play and the intensity. Over there, you aren't going to be able to dribble without being contested. They put a shoulder on you, they slide tackle [from all angles]. It's a wonderful experience, because the physical part of the game is important for becoming an all-round successful competitor.
"Over there, if your first touch is bad or if you constantly [mishandle or surrender the ball], after a while, they won't pass it to you," he added. "Once [Jordan] got going and realized how fast [English-based] teams compete, it helped him take the initiative to speed up his rate of play. He realized and accepted the fact that [rival] defenders will always try to bump you off the ball. It really helped his confidence, getting used to being grabbed and bumped, but maintaining control of the ball."
Illian's older sister Lauren, who coaches girls' field hockey at Georgetown Middle School and is an assistant girls' softball mentor at Indian River High School, said she was impressed with her brother's performance on foreign soil.
"As his sister, I experienced just about every emotion, including being nervous, excited and being happy," she said. "As we traveled across the world to 'the capital of soccer,' I was thrilled with his performance, his flexibility and his adaptability.
"Jordan has always said he wants to play professionally, and he got a taste of what that could be like," she added. "Coming from the small state of Delaware, this experience was eye-opening, that this could be his future if he continues to work and grow as a student, as a young man and as an athlete." He realized, she said, that "nothing is truly ever out of reach."
Brooks-Ward indicated that Illian "was at the level of these [European] youth players who have been there. He steps foot on ground where everyone is crazy about the game — where kids are born with a soccer ball at their feet — and where things are extremely intense and competitive," said Brooks-Ward. "He steps in and is right there. He was good enough to be there, he was never overwhelmed by the situation, and he remained hyper-competitive."
The entire experience in Scotland and England convinced Jordan Illian that he could play at the level of a good European performer, and to play more cohesively as a contributing team member both there and back home.
"It made me more open and more wanting to challenge myself," Illian noted. "That includes things like how I eat, how I live, and the things I do to perform better, like self-hydrating and stretching."
"I think seeing himself play with different [levels of] players made him realize his potential, and made him more confident," said Chip Illian. "He made a real statement, basically saying, 'Look, I'm coming across the pond to play against big name teams."
Returning home for pre-season training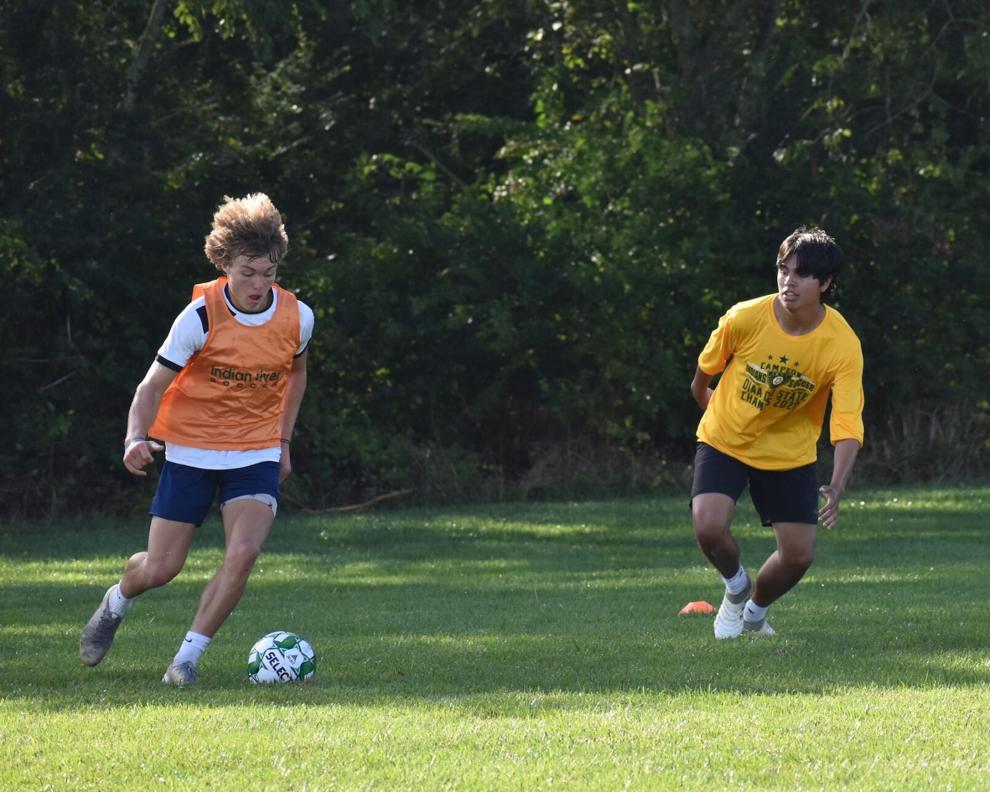 The Illian family returned from overseas the day before pre-season training commenced for the 2019 Indian River High School boys' soccer season. Despite having to deal with jet lag, Illian competed fiercely, then ran two miles while outpacing each of his new teammates.
"This was a wonderful experience that helped me a great deal by preparing me to play against more challenging and talented players," said Illian. "I learned how to compete by using different speeds and adjusting to more advanced levels of play. It helped me improve on things I needed to improve on, and to be able to deal with a higher level of physical play."
Illian's muscle memory and psyche were each bolstered by the physical play he had endured and shaken off by both experiences in Europe.
"The funny thing was, I wasn't stressed at all," he said. "And I welcomed the opportunity" to compete for a varsity role as a freshman. "I'm always up for new challenges. I love challenging myself with this sport, especially with respect to being more physical and also to be able to play faster."
Nicknamed "the Energizer Bunny" by his mother because "he never runs out of energy," Illian immediately led by example as a starting forward. The 5-foot-8, 150-pound whirling dervish stepped right in, contributing nine goals and 24 points to help head coach Steve Kilby's club win the Henlopen Conference Southern Division title in 2019. The Indians reached the state semifinals before falling 3-1 to Wilmington Friends to finish the season with an impressive 13-4-1 record.
For an encore in 2020, then-sophomore Illian became a multiple threat on the pitch, combining his breakneck speed and ball control with the ability to read the game and initiate a play or respond constructively to a teammate's initiative. He also became adept at creating his own scoring opportunities by quickly darting and dribbling through multiple defenders before unleashing on-target shots with his lethal left foot.
Illian collected a team-leading 19 goals and 51 points to lead the senior-laden squad to the school's third DIAA Division II soccer crown in eight years. After netting the only marker in the opening minute of a 1-0 state semifinal victory over Sussex Academy, Illian helped deliver the title. He dramatically capped the title run with two goals just five minutes apart in the fourth quarter, for a dramatic 2-1 championship-match victory over Newark Charter at Dover High School Stadium.
"Having three of these [championships as a school] is nice, but winning one of our own is [even better]," Illian said of his 14-2-0 team's achievement.
"Jordan has shown that he is the best sophomore in the state, never mind our [Henlopen Athletic] conference," said Kilby during the post-game celebration. "He gets us across the finish line almost every game. He's very talented, very dynamic, [but he] still has to figure some things out as far as decision-making goes. But, hey, I'm glad he's on our team."
College and the big dream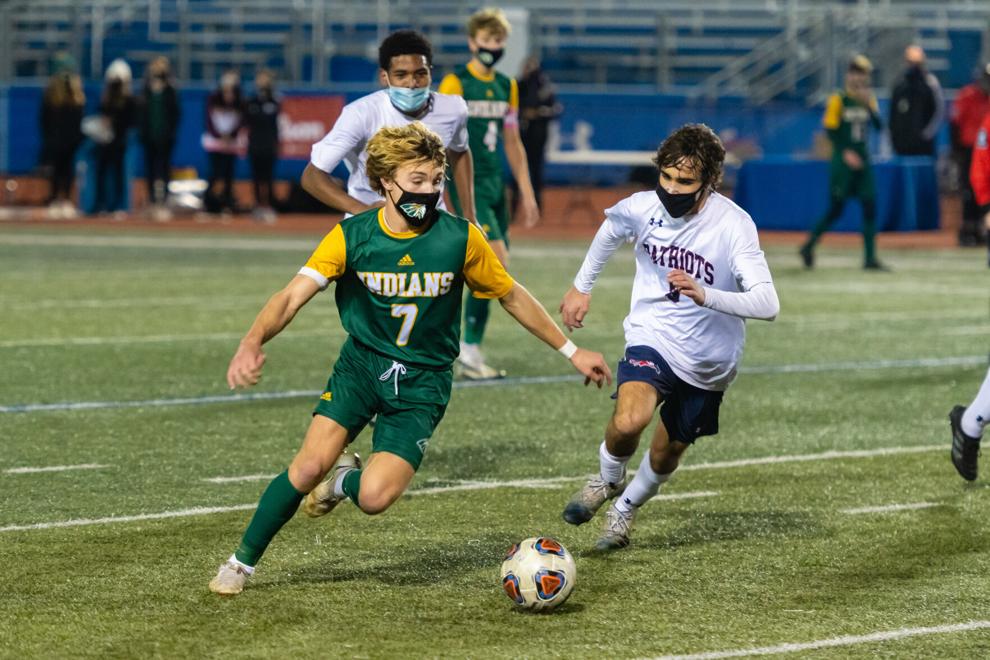 Illian is off to another outstanding start in 2021, leading the DIAA defending Division II champions to a 3-1-1 mark with nine goals and 22 points. In a victory against Seaford in mid-September, he scored one of his three goals on an improbable "heel click," by lifting and then booting the ball with his left foot — behind his back.
"Jordan's trips to England and Scotland are a testament to his work ethic and commitment to the game at a young age," said Kilby. "He still exhibits the same traits now, and it shows in his performances constantly."
As a standout player for travel team Sporting Delaware of the Elite Clubs National League (ECNL), Jordan Illian recently earned First-Team All-Conference kudos.
Not surprisingly, coaches from schools such as Lafayette College and American University have their eye on him.
"Jordan is never satisfied," said his sister Lauren. "He has the mentality that there is always room for improvement. In my opinion, this is why he continues to be successful" in pursuit of his dream.
"He is the hardest-working youth his age that I've ever met," added Lauren, whose older brother Justin is the boys' assistant wrestling coach at Sussex Central High School. "He wakes up early for training, stays after practice for extra kicks, and uses our back yard and our dad for extra practice."
It's been more than three years since the prospectors from overseas discovered a soccer-playing jewel named Jordan Illian on the shores of coastal Delaware, and those three years have served to polish that jewel to a brilliant shine.
The jewel takes on added luster each time he hustles onto a soccer pitch.