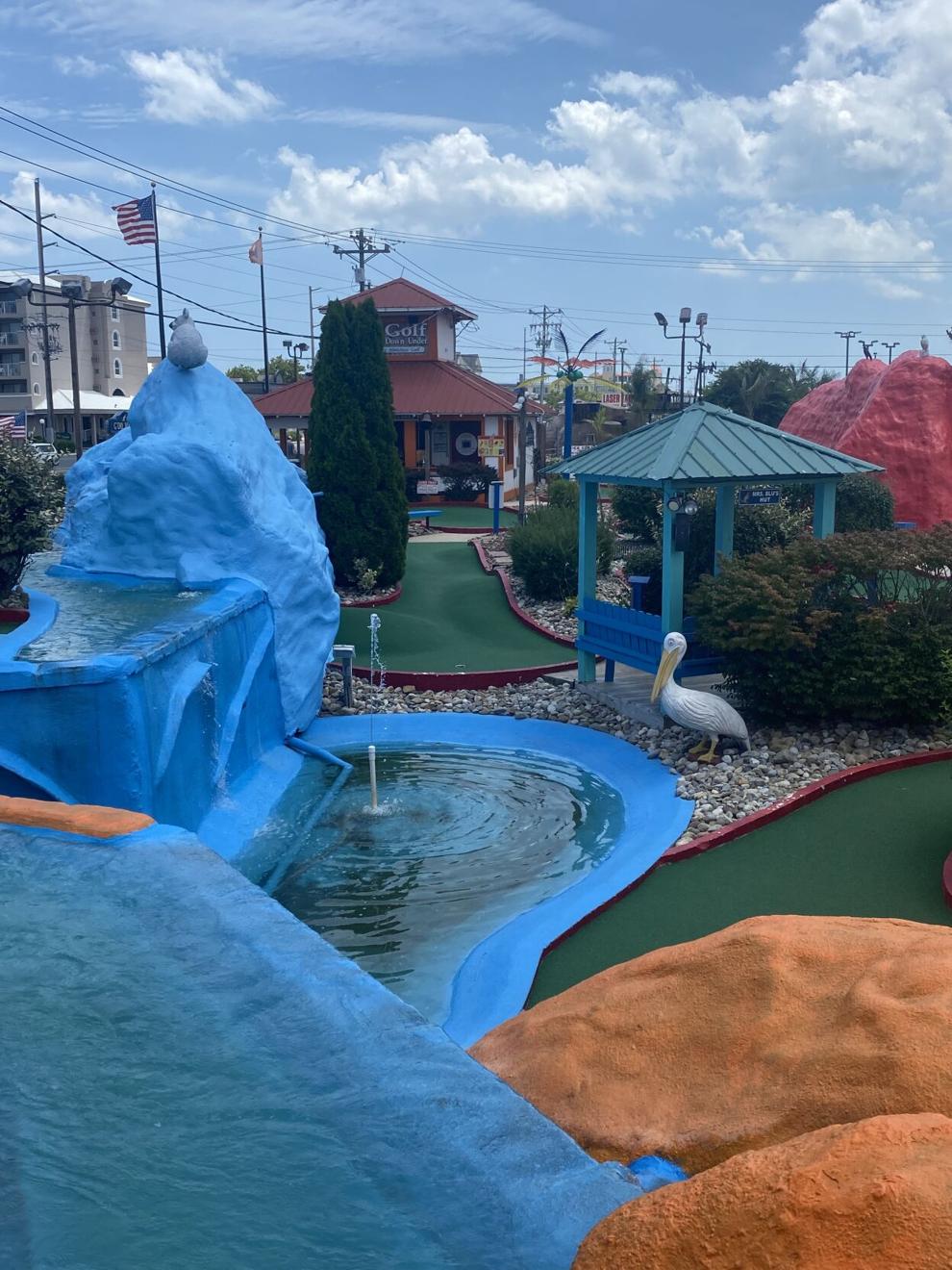 Located right at the border between Fenwick Island and Ocean City, Md., Nick's Mini Golf allows for patrons to get a sense of the Australian Outback by venturing through 18 holes of "Golf Down Under."
Located at Route 54 and Coastal Highway in Ocean City, this experience won't require Fenwick Island locals and vacationers to get a passport, as they can walk right across the street, from Delaware to Maryland, to enjoy the fun.
Whether you go to play during the day or night — which is my personal favorite — Nick's takes you up and down and all around with awesomely designed holes with great décor and a truly fun set-up. There are multiple levels throughout the course, with some fantastic traps, hazards, tricks and gadgets to challenge — yet not so difficult that it isn't fun.
But isn't that the true mark of a great mini-golf course anyway? Fortunately for us, here in this area, all of the courses we've been able to play and review so far have provided their own special way of providing the challenge but, most importantly, stay fun for everyone.
According to their website, Nick's Mini Golf Down Under "has a cult like following mostly because it is one of the most unique locations under the Nick's Mini Golf family."
I have to agree, having played almost all of their locations over the years, and this particular course is a favorite of my daughter and me.
The "Ayers Rock" located by the 18th hole is truly a great centerpiece for the course, as is the water tower located out near the front corner of the property.
Nick's now has six locations along the Coastal Highway each with their own unique designs, offering plenty of opportunities to create fun-lasting memories. Jurassic Golf (1801 Coastal Highway in Ocean City), Beach Ball Golf (4409 Coastal Highway in Ocean City), Maui Golf (101 57th Street in Ocean City), Dino Golf (12407 Coastal Highway in Ocean City) and their newest location, Dewey Beach Golf (2200 Coastal Highway, Dewey Beach) all open daily at 9 a.m.
Currently, Nick's is working on its seventh location — in Bethany Beach, near the Bethany Boathouse and Walgreens — that is sure to be just as exciting and fun as the others.
The cost to play a round of mini-golf at Nick's is $10 per person before 5 p.m. or $12 per person after 5 p.m. Kids 3 or younger play free with a paying adult.
To play unlimited golf, you can upgrade for $5 per person before 5 p.m. and $3 per person after 5 p.m. If you should choose to play an unlimited amount of golf all day — bear in mind this is for only one course — it costs $15 per person.
If you have a desire to play unlimited amounts of golf at any of the Nick's locations, you can do that as well for just $50. Maybe that's too much golf in one week. If so, you are in luck, and can purchase the Nick's Season Pass for $99. That's a lot of mini-golf but certainly well worth the price for either of those options.
Then there is the "Frequent Putter Pass" that provides 25 games of mini-golf at any of the Nick's locations (a $250 value) for $189. Although, maybe, you wanna get yourself the Nick's Lucky 7 pass, which allows you to play one round of golf at each of the Nick's locations for $40 — that's less than $6 a round.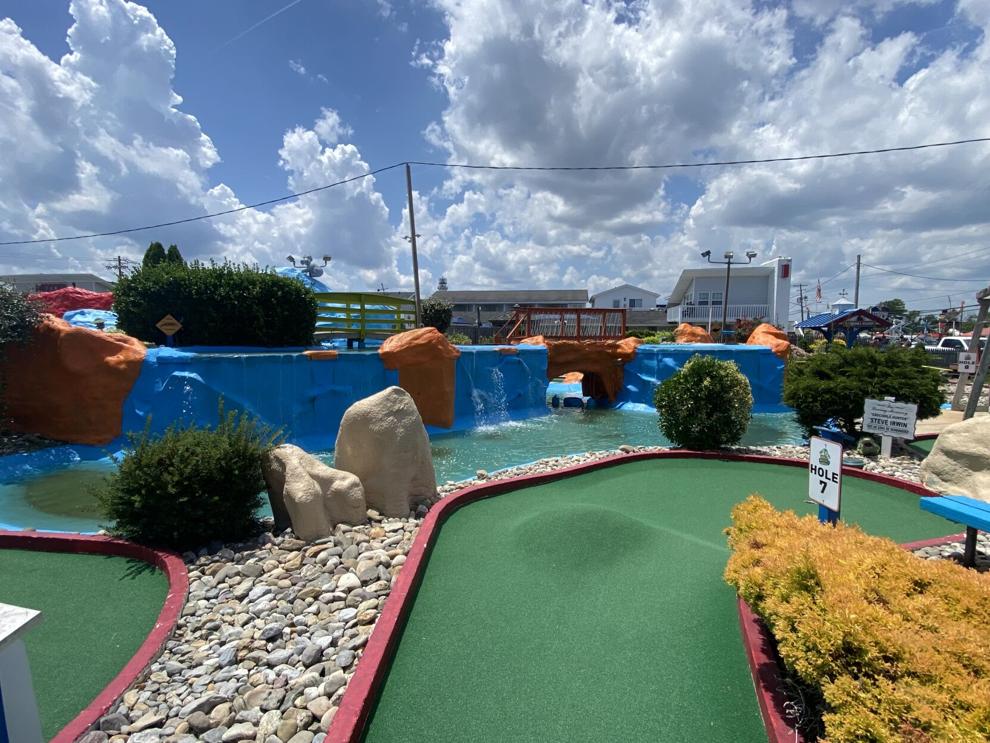 So, G'Day mate! Let's go "put another shrimp on the Barbie," because Nick's Mini-Golf Down Under is another great place for family fun and entertainment. Don't forget to stop by the snack shack for some ice cream after your round of golf.