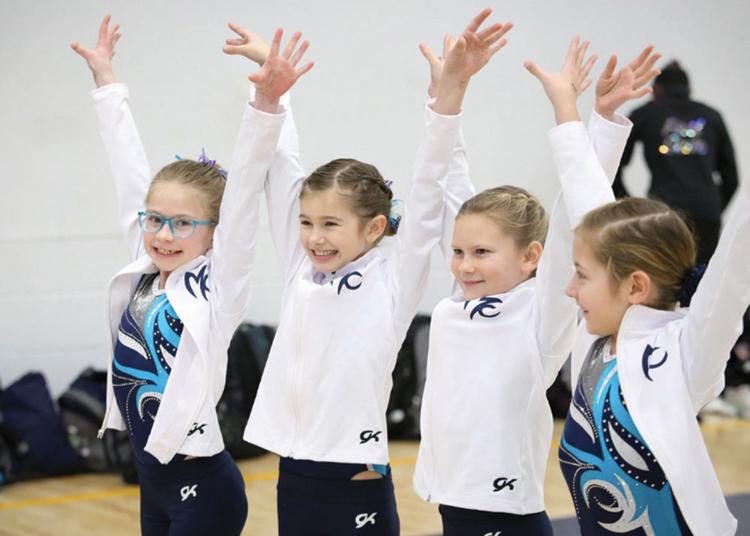 More than 260 gymnasts from up, down and all across the state of Delaware will descend upon the area on Saturday, March 17, for the 2019 Delaware State Gymnastics Championships. Local gym Mid-Coast Gymnastics Studio in Selbyville will serve as host as they welcome five other gyms for the event, which will be held at Sussex Academy, 21150 Airport Road, Georgetown.
There will be four sessions of action running throughout the day, beginning with Levels 1 and 2. Those levels feature some of the youngest gymnasts, those that are just beginning their competitive gymnastic careers. Gymnasts from Levels 6-10 will close out the day's events, including seven Level 10 participants from First State Gymnastics of Newark, which is the home of World Champion Morgan Hurd, who will be competing Saturday night as well.
The last session, which will feature Hurd, as well as the other higher-level talents, will begin around 5:30 p.m.
"We have some very talented gymnasts coming in for this event," said Mid-Coast President Melissa Tuttle. "These gymnasts are sure to wow the audience with their flips and twists on and off the vault, parallel bars, balance beam and floor. We are looking forward to a great day of gymnastics, and invite the community to come out and support all the athletes."
The event is open to the public, and tickets for adults cost $10, while seniors and children pay $5. All ticket sales go to support the gymnasts for their training and other expenses during the competition season.
For more information about the event, contact Tuttle at coastersmidcoast@gmail.com. For information about Mid-Coast and their gymnastic and recreational programs, contact Kim Wickham at kwmidcoast1@gmail.com.
By Jason Feather
Staff Reporter