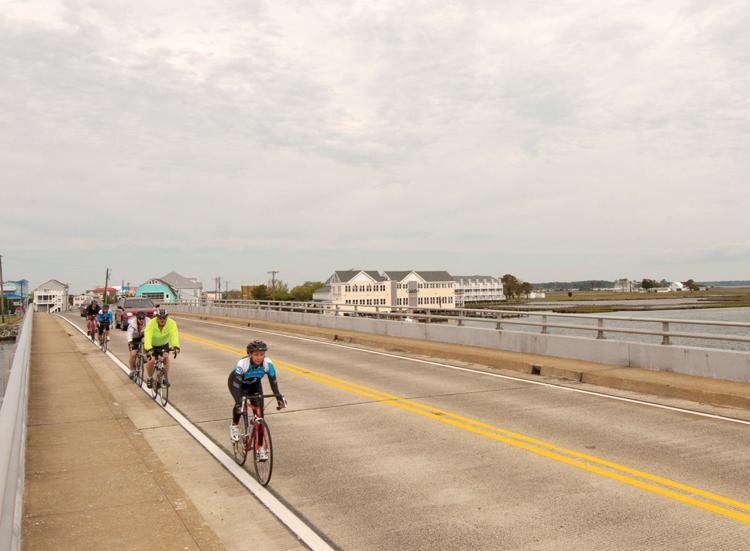 The 31st annual Ocean to Bay Bike Tour, which was slated to take place on April 24-25 in the Quiet Resorts, has been postponed due to the COVID-19 coronavirus and related state-of-emergency.
The new date for the event has yet to be decided, but it will take place in the fall of 2020. Once the date is confirmed and approved by all necessary parties, the Bethany-Fenwick Area Chamber of Commerce, which organizes the tour, will make an announcement.

"The decision to postpone was made due to the Governor's State of Emergency in regards to group gatherings through May 15," said Bethany-Fenwick Area Chamber of Commerce Executive Director Lauren Weaver. "As we come out the other side of these flattening efforts," she said of moves designed to flatten the curve of the spread of the virus, "we will reconvene with our major stakeholders to set a new date for the event."
There were more than 2,500 cyclists of all levels were slated to take part in the cycling event, which was set to take them on a tour through Sussex County's beaches, bays and everywhere in between. The award-winning event provides riders with a 30-mile, 50-mile, metric century and century ride on flat terrain, which Weaver said is the perfect start for an early spring ride.
Now, it will be the perfect start the fall season throughout the area.
Those looking for more information or to stay connected regarding updates can follow the Bethany-Fenwick Area Chamber of Commerce on social media channels, on the Quiet Resorts' Facebook, Twitter and Instagram pages. People can also get updates on the event's website at https://oceantobaybiketour.com.
A post on the event website states, "We will continue to keep all our sponsors updated as more information about the event is confirmed. Thank you for understanding during this very difficult time. If you have any questions or concerns about the event or need any help in general during this extremely difficult time, please do not hesitate to reach out to us at the Chamber. We have a lot of information that is available to help you during this pandemic and are here for all of our business community."