The National Collegiate Athletic Association — better known as the NCAA — made a drastic and sweeping decision when the coronavirus (COVID-19) pandemic reared its ugly head.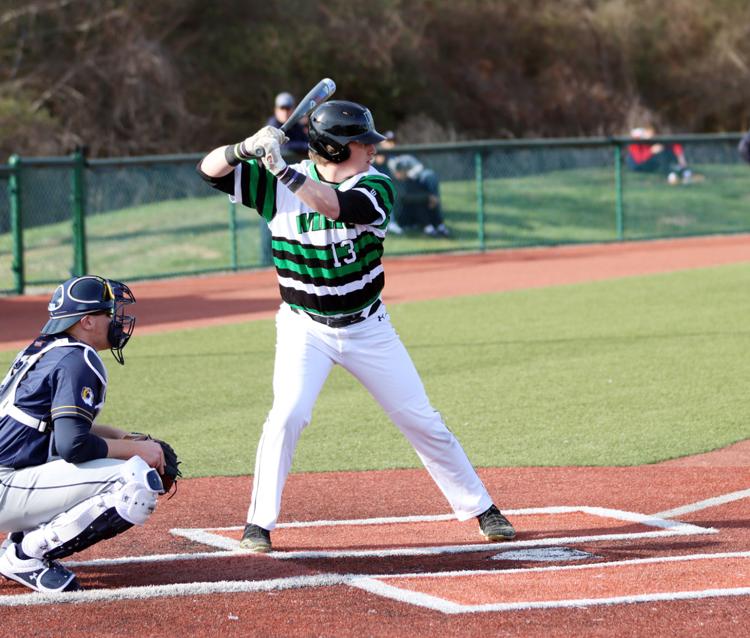 Cancel. The. Entire. Season.
The NCAA completely wiped out the remaining winter sports championships that were in the process of being played or were about to begin. They canceled the entire "March Madness" tournaments for all the men's and women's basketball programs.
There was no suspension of the season, which is what many of their professional counterparts have done, in the National Basketball Association (NBA), National Hockey League (NHL) and Major League Baseball (MLB). They just basically said, "We are done."
Certainly, one would think the decision to cancel all the winter championship tournaments, as well as an entire spring sports season would be difficult, but according to NCAA President Mark Emmert's comments, that appears to not be the case.
"This was hardly a debate," Emmert said in a press conference last week. "We explained we had several issues to discuss, but the first one was to decide whether we call this off. To everyone on the call, it was almost surreal to say we're going to cancel our tournaments. It's almost impossible for all of us to imagine doing that, and what it meant and what it was going to feel like for these coaches and these kids. We had so many great stories in men's basketball alone. But it was all of our tournaments — the Frozen Four and gymnastics and everything. It was just awful. There's no getting around it. It was an awful circumstance.
"It wasn't really a discussion point. We tried, in all of these conversations, to have it be first and foremost about what's the right thing to do for our students but also for the broader public. I was proud of the board of governors. We clearly were willing to make decisions that had huge negative financial impact. We get 85 percent of our revenue from the men's basketball tournament, and when you say you're not going to have it, that's a serious business decision.
"But it wasn't ever discussed as a business decision. It was always discussed as a public health issue — what's the right thing, what are our values, what do we stand for, how are we going to make a choice? There was a lot of conversation about what does this mean for all the people whose livelihoods are dependent on college sports? I don't mean me or anybody at the NCAA. I mean the guy selling hotdogs, the people who make T-shirts, the people who run the facilities and the hourly workers who are going to lose their jobs. That's the part we worry about — besides, obviously, our students."
Locally, several graduates of Indian River High School — who are now honing their athletic crafts, as well as their academic futures — at NCAA institutions have had to pack up their bookbags, as well as sporting equipment, and head home to wait things out. Who knows if they'll even head back to classes? But one thing for sure is they won't be playing sports the rest of the season.
Jacob Anderson, who was just beginning his freshman season on the baseball diamond at West Chester University in Pennsylvania, said he feels that the idea to suspend the season was right, but to cancel the whole season was possibly a bit drastic.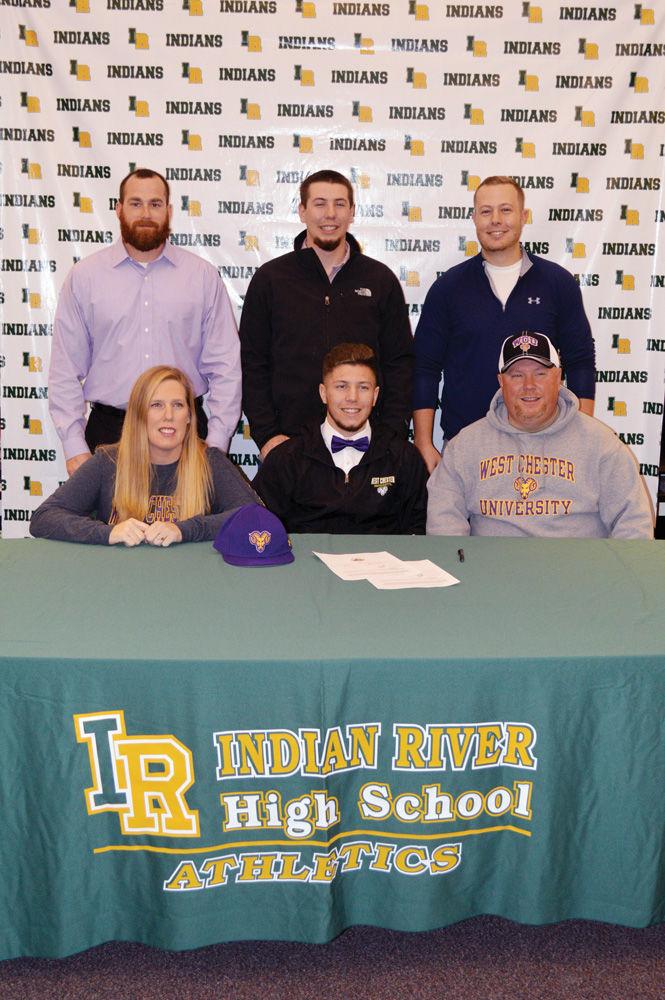 "I can agree with them suspending the season and waiting a couple of weeks so it can at least calm down a little, and we can go from there," said Anderson, who was playing in the outfield and saw action in two games so far this season.
"That would be logical, because if you suspend it, then the season is still on in some kind of way, and you can be flexible in the future to then cancel it if it gets worse or then continue when it all clears up, because you didn't cancel it. Just coming out and canceling it was too fast, because who knows how long this is gonna last? Maybe a couple weeks, then we're in the clear. I don't think they should have just canceled it."
And the thought that many of these players may have already played their final collegiate game makes the cancelation decision that much more difficult.
"They basically took away kids' senior season because of this virus," continued Anderson. "I know what it feels like to have my senior season taken away," he said, referring to his injury in football at IR. "But luckily I get to play four more years. Some kids don't, and it's heartbreaking."
J.J. Killen, a former teammate of Anderson's on the diamond while at IR, also was enjoying the first weeks of his freshman season, at Wilmington University. The first-baseman/pitcher had appeared in all six of their games so far, while batting .333 with a home run, four runs scored and three RBIs. The team was sporting a 3-3 overall mark for the season.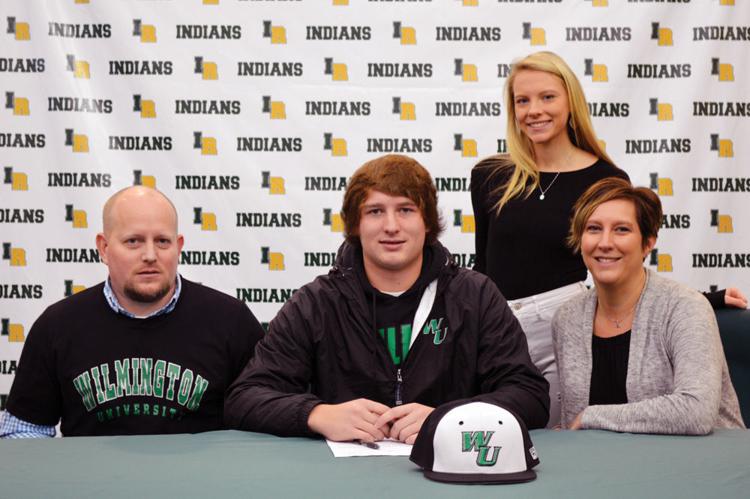 "I think the NCAA should have suspended the season for two weeks, and seen if things would get better or worse," Killen said. "If it gets better, teams should be able to resume play, but since we would be two weeks deeper into the season, out-of-conference games should be canceled, and just play conference games. On the other hand, if things were to get worse during those two weeks, then I would understand the idea of canceling the rest of the season. The NCAA did make a good decision in giving all spring athletes their eligibility back for next season.
"I am upset that the season has been canceled," he added, "but I really feel for the seniors who just played their last games ever," assuming they don't use the extra year of eligibility. "Everything just happened so fast, it doesn't even seem real yet. The brotherhood we formed at WilmU was strong, and for the season to just end like that, it's tough to process. My heart hurts for the seniors who won't ever step on the field again."
Kealey Allison was having a stellar start to her sophomore season at McDaniel College, on the women's lacrosse team. The thought of not finishing the season because of the cancelation by the NCAA seemed all to surreal for her as well.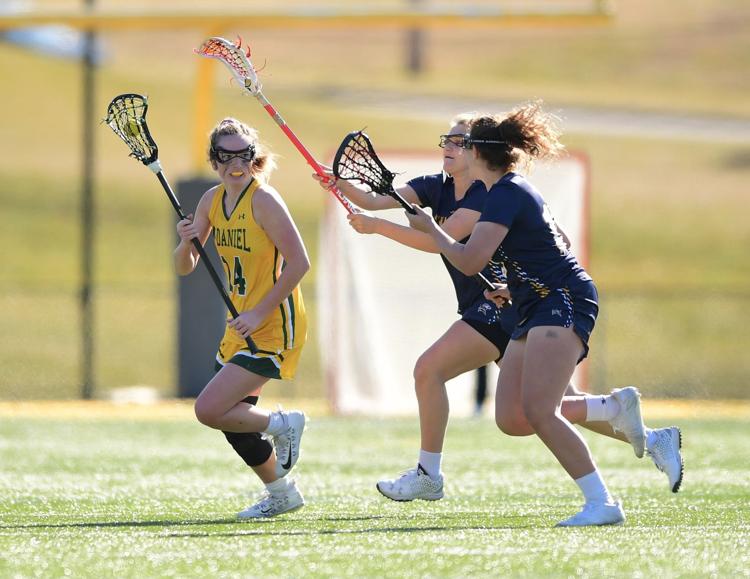 "Well, I've been home for 24 hours, and it's been two days without having lacrosse," Allison said on Monday. "I'm already very bored. This pandemic has brought a lot of emotions to me and my team. It just sucks for our seniors to end their seasons so quickly. We have been granted a year of eligibility, which is very nice. I am not sure who will use it, but it is a great option for all of us. I just hope we get back to school and can work out together … and play lacrosse."
Even just for the fun of it, of course.