Allyson Clark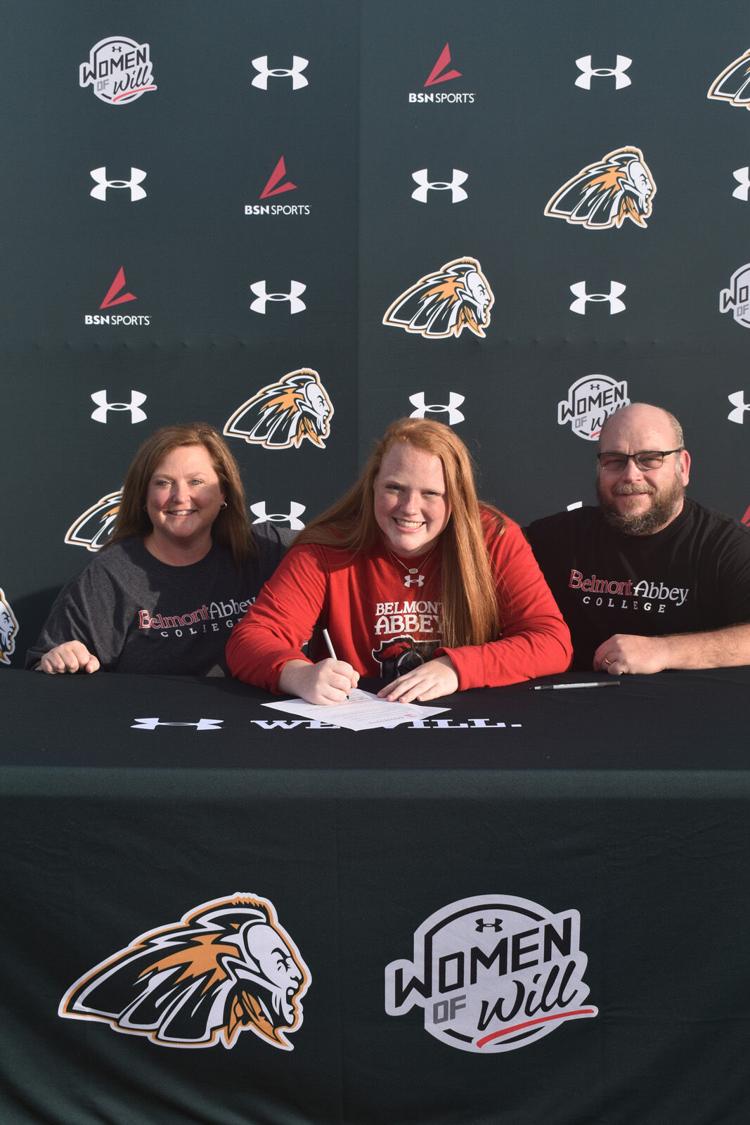 Sport: Field hockey
Family: Parents Tracey and David Clark
College choice: Belmont Abbey, a NCAA Division II program located in Belmont, N.C.
Why Belmont Abbey?: I really liked the campus. It was old in a good way, historic. When I went on my visit, the girls were really nice and welcoming, and I felt really comfortable.
Major: Pre-med, likely to focus on being an orthopedic surgeon
Favorite IR memory: Playing in the state championship game last year [against Delmar] with all of our fans there cheering us on, then the bus ride back home with people welcoming us back to the school, Dr. Carter hyping us up. Really just all the memories from that season.
Raychel Ehlers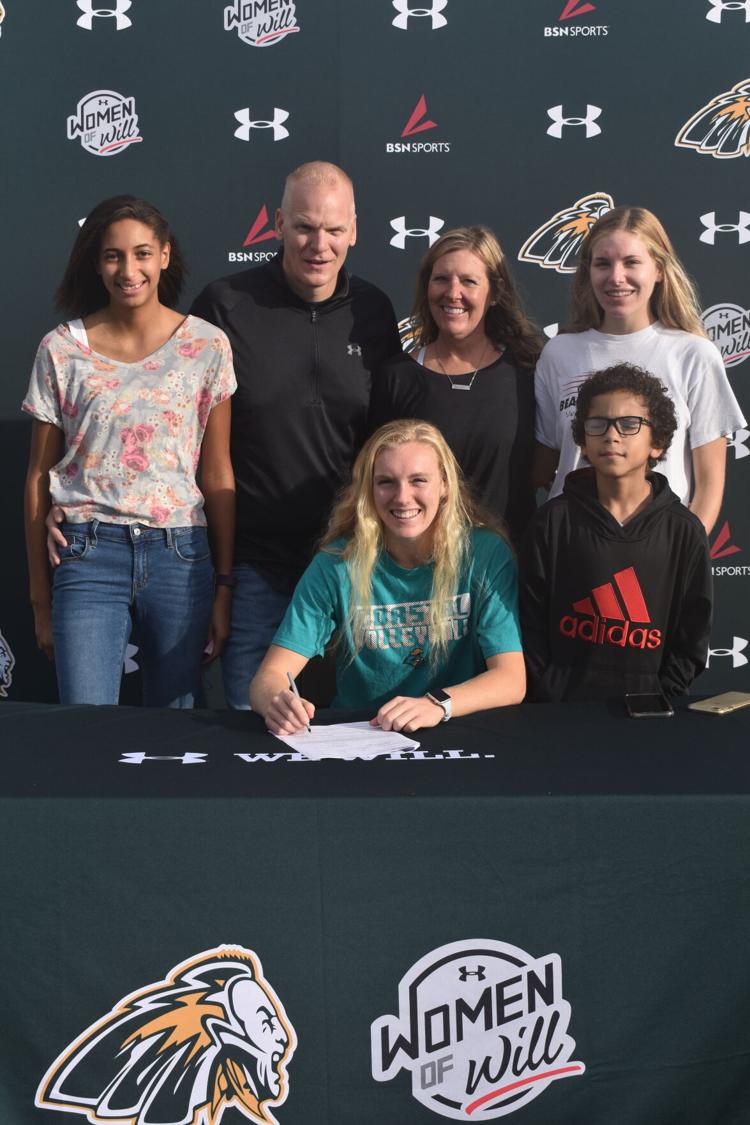 Sport: Girls' volleyball, and playing women's beach volleyball in college
Family: Parents Andy and Tanya Ehlers; siblings Camryn, Leilani and Drew
College choice: Coastal Carolina University, a NCAA Division I program located in Myrtle Beach, S.C.
Why Coastal Carolina?: I chose Coastal Carolina because it's at the beach, and I wanted to stay on the East Coast to stay somewhat close to home, and I really liked the campus and the coach.
Major: Leaning toward intelligence and national security, but that might change. I know after college I want to go to seminary, and possibly become a missionary. intelligence and national security can get me into other countries to work over there.
Favorite IR memory: Definitely winning the Henlopen Conference championship last year against Smyrna. We had lost two years in a row, and to finally take that victory away from them was just incredible. Looks like we'll meet up again this year.
Savannah O'Shields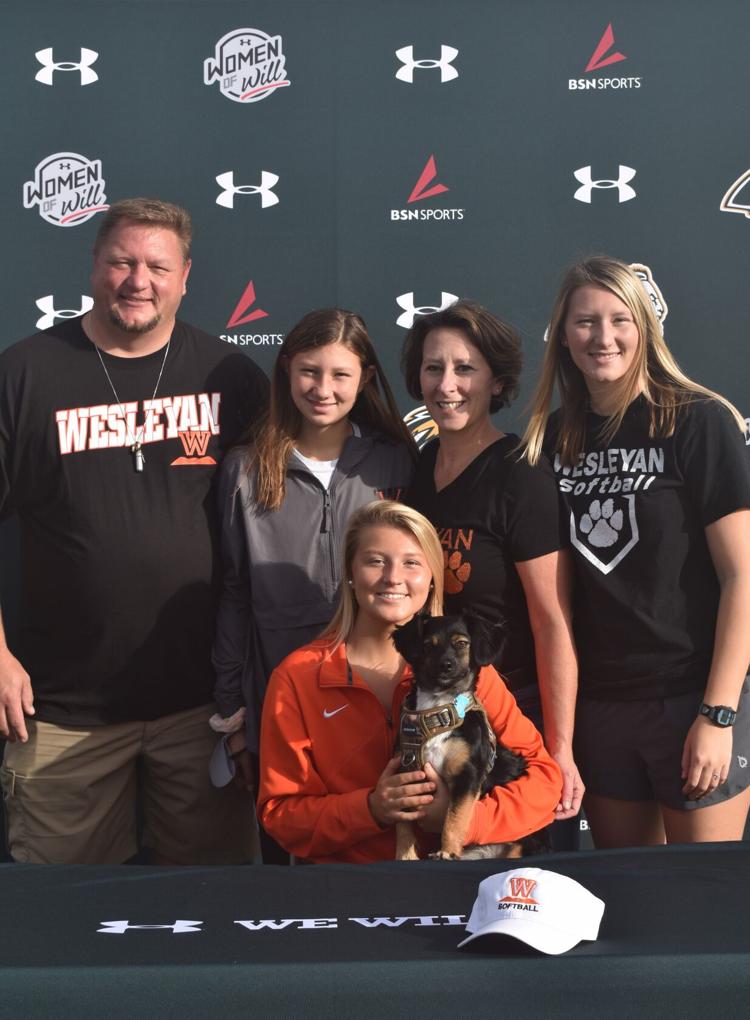 Sport: Softball
Family: Parents Sam and Theresa O'Shields; siblings Abigail and Parker
College choice: West Virginia Wesleyan, a NCAA Division II program located in Buckhannon, W.Va.
Why West Virginia Wesleyan?: I chose the college because it has a very good medical program, which is what I am interested in. As far as softball goes, it is a very competitive division and conference. Also, because my sister [Abigail, former standout pitcher for Indian River] is there, so it will be nice to have a familiar face. The last thing I thought was that I would go to the same school as my sister, but as it turned out, it is a really good school for both of us.
Major: Biology Pre-med, with plans on becoming an orthopedic surgeon
Favorite IR memory: Getting to play in the [field hockey] state championship last year [as a junior], and getting to play with all those girls. It was really a great experience.