The impacts of a viral pandemic have been of epic proportions, and the like not seen in these parts in generations. The precautions against coronavirus (COVID-19) have wreaked havoc on the sports landscape nationwide, including the local high school sports scene.
Following two weeks of student-athletes practicing to prepare for their seasons, the Delaware Interscholastic Athletic Association (DIAA) was forced this week to suspend all activity in light of the fact that all Delaware state school districts have been ordered by the governor to close their doors to protect staff and students from coronavirus.
All schools and sports have had their seasons shut down until March 30 as of this writing, and there is a strong possibility that the spring sports season will be canceled completely, even after schools re-open their doors to finish the academic year.
Sports including baseball, softball, track, golf, boys' and girls lacrosse, tennis, and boys' volleyball, which for Indian River High School was a state title winning program just a year ago, all could be canceled for the 2019-2020 school year.
"I am very disappointed that our season has been delayed or may even be canceled," Indian River boys' volleyball coach Jim Barnes said this week. "We had a great two weeks of practice, and I realized that we had another team that could contend for — and possibly win — another state championship. I was super-excited for the players and fans for our Monday opener against St. Marks at home on March 23. I think we would have put on a great show and demonstrated the talent level of the players and team, as well as showcased to everyone again how exciting volleyball can be to watch and play.
"With that said, this has become even bigger than sports," he added. "With schools and colleges being canceled, businesses being closed, and peoples' livelihoods and way-of-life being affected. It's crazy. I have been singing the old song by REM, 'It's the end of the world as we know it, and I feel fine.' So as much as I feel disappointed about the season, how can I complain about it?
"There are so many others affected a lot worse than our volleyball matches or season being canceled. We are all making decisions and doing what we can, and what we are being told for the betterment of our nation and the world. Hopefully, this war we are having with the coronavirus will pass sooner, rather than later, and we can get back to a life that we are more accustomed to and most likely with more appreciation for it."
And, of course, the hope is that there will still be a chance of having some sort of a season for 2020.
"Hopefully, we will be able to have some type of Delaware high school boys' volleyball season so this year's talented IR team will be able to show what we can do, and possibly compete for another state championship," Barnes continued. "And if that doesn't happen, then we will disappointingly deal with it, like so many others are dealing with their situation, and be reminded of something that I tell my players — 'Life is 10 percent what happens to you, and 90 percent how you react to it,' and we will just have to handle it."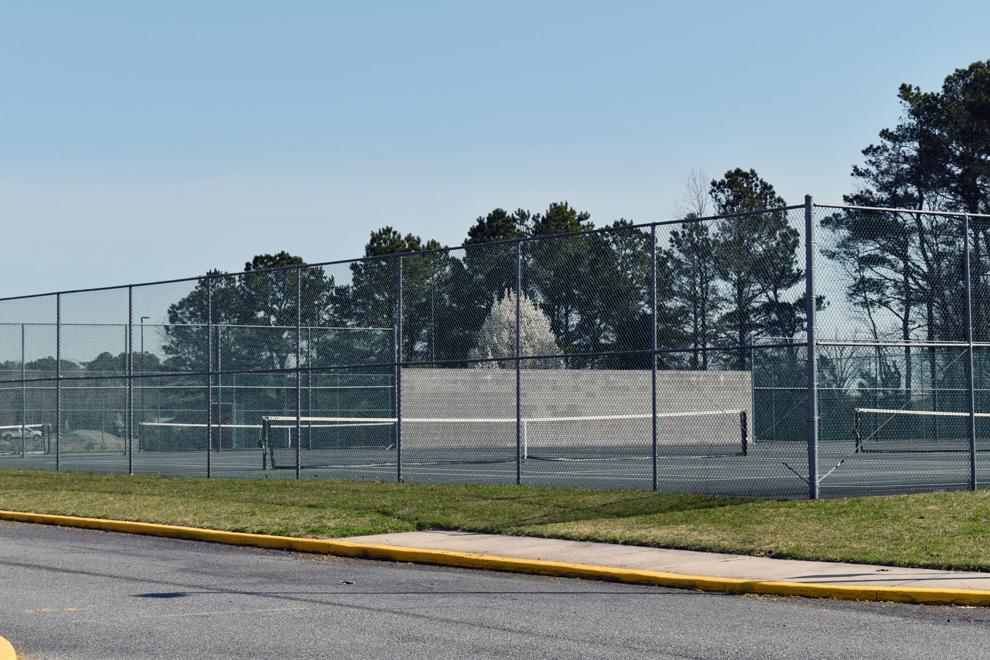 For the girls' lacrosse team, head coach Cat Roselli said she was excited to see how much progress her program had made during the first two weeks of practice until the untimely halt due to coronavirus-related closures.
Roselli and the Indians had been working hard every day to get themselves ready for their first scrimmage, which was to be played on Thursday, March 12, against James M. Bennett High School in Maryland.
"My thoughts on the season being postponed for these two weeks and/or possibly being shut down is that it is very unfortunate, but the kids' and staff's safety is always a priority," Roselli said. "The DIAA and IRSD will always do what is best for us. We have had a great turnout this year for girls' lacrosse and hope they continue improving on their individual goals with this time off."
Roselli and other IR coaches have set up workout schedules for the players to continue their preparations and conditioning, just in case they're lucky enough to get back into their season.
IRHS Athletic Director Todd Fuhrmann — as of press time on March 18 — had no additional information nor any idea what direction the DIAA would be going, since they cannot really do anything until they hear from the governor and state health officials, as well as the school districts' superintendents.
"Really, I think everybody is doing what they need to do, and that is that we need to take our own precautions and be safe," said Fuhrmann. "As for sports, we will follow the guidelines and start when we are able to start. Until then, we are in limbo and waiting for what is to come next. I know watching what the NCAA and the professional sports are doing it makes me wonder what will happen to the high school sports, but our crowds are certainly not as large as those sports. Of course, I would like to see us get going, but I cannot do anything until we are given the permission.
"We get second-hand and third-hand information at this point. It could be just the two weeks, or it could be longer. My hope is that we can get back to playing."