Indian River High School graduates Kealey Allison and Abby O'Shields have had very good starts to their respective seasons on the collegiate level this spring. Both have recently received accolades for their efforts.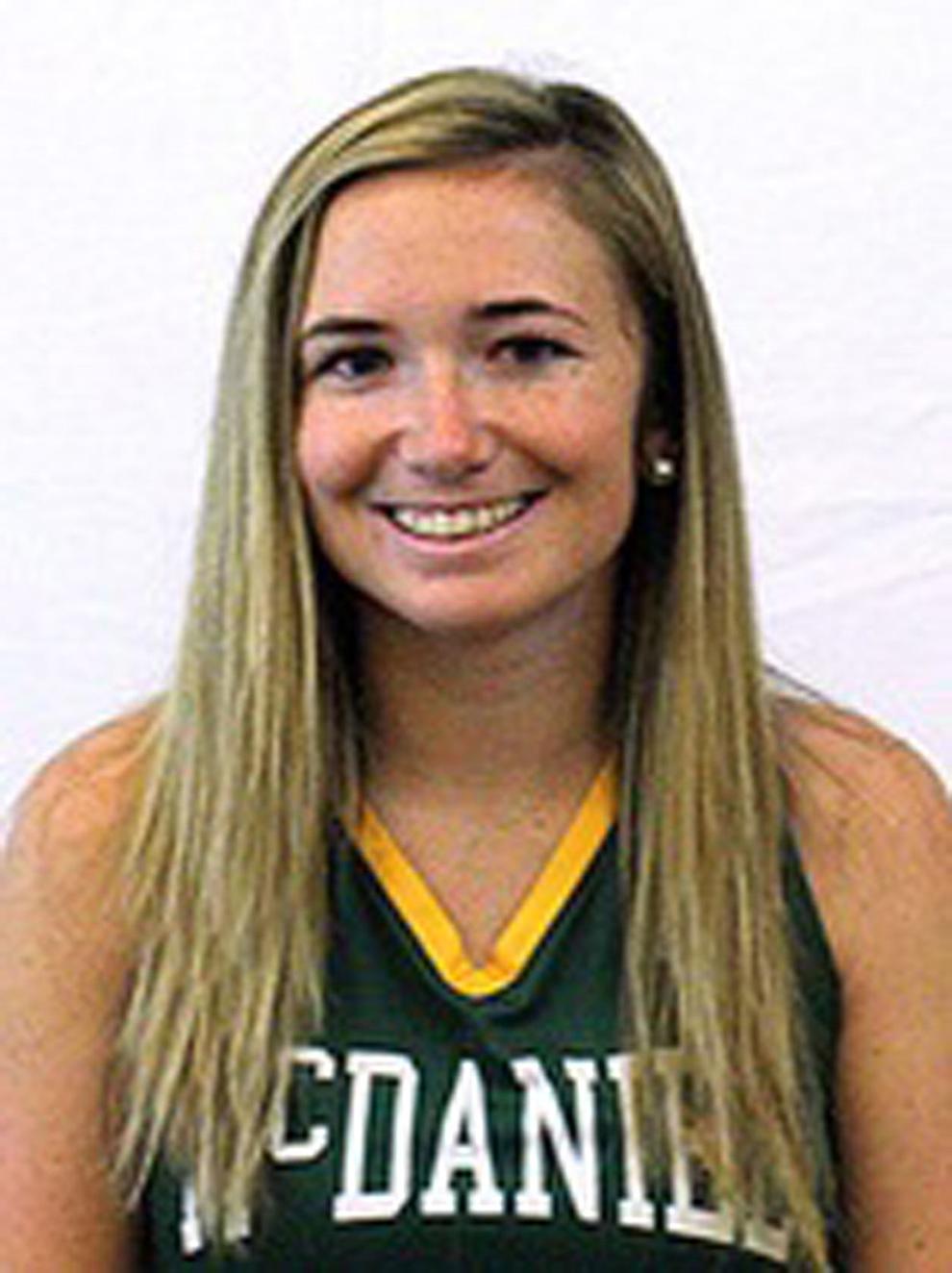 Allison, a midfielder on the lacrosse team at McDaniel College, has been lighting it up offensively for the Green Terror thus far, as a starter. The 5-foot, 6-inch sophomore has started all three games early on, leading the team in practically every offensive category — goals, points, ground balls, draw controls, caused turnovers, shots and shots-on-goal.
Through the three games, Allison has scored 13 goals to go along with an assist on 22 shots — and 18 of those shots were on goal. She also has 13 ground balls, 23 draw controls and 12 caused turnovers.
Now in her second year of college action, Allison is certainly finding the early going easier than last year.
"Having a full year under my belt is very helpful," Allison said. "I have more confidence in myself, and we have more confidence as a team. This being my second year, I know what to expect going into games. Even though these games mean something to our [overall] record — and we try hard in all of our games, I'm just excited to keep this momentum and start conference play. The team is very anxious and ready to go!"
In McDaniel's opener, Allison scored two goals on four shots in the Green Terror's 16-5 loss to St. Mary's. In their second game, a 16-10 loss to Shenandoah, Allison recorded a team-high three goals on six shots. She added four ground balls, five draw controls and four caused turnovers.
In her most recent game, Allison — a resident of Frankford — led the Green Terror with eight goals, one assist, 16 draw controls, six caused turnovers and seven ground balls in a 19-13 McDaniel win over Susquehanna.
McDaniel (1-2) scored four of the final five goals to put the game away.
The eight goals, nine points and 16 draw controls were all career bests for Allison, while her 16 draw controls is a program record a single game and No. 2 in Centennial Conference history, just one shy of the conference record of 17. The eight goals in a game is the second most in program history and most since Erinn Hopkins had eight on April 23, 2008.
Her efforts in the win over Susquehanna earned Allison the Centennial Conference's Offensive Player of the Week for March 2-8.
While the accolades early on have been especially rewarding, Allison acknowledged there are still personal and team goals she has in mind going forward.
"Some goals I have for myself this year is to keep being successful on the draw," she said. "We either win that or have to get a caused turnover to have possession. So, winning those draws is a big part of having possession. As a team, we are really focused on creating options for everyone, and knowing each other's strengths so we can all succeed during a game. Another goal of mine is to have more assists than I did last year. Yes, it's great to score, but I love seeing my teammates succeed as well."
During the offseason, Allison was selected to participate in a study tour during "Jan Term" with McDaniel's Going Pro: Applied Athletic Administration program. Through the course, students learn the basics of organization and business practices for the sport, fitness and leisure industries, with focuses on professional, Olympic and intercollegiate athletics, as well as the exercise and fitness promotional business sector, while traveling to San Antonio, Calif., for the annual National Collegiate Athletic Association (NCAA) Convention.
January Term is a three-week session between the fall and spring semesters that allows students and faculty to explore new areas and expand their intellectual horizons with specially designed courses. In addition to a variety of courses held on campus, students can participate in study abroad and domestic study trips, as well as internships and independent study opportunities.
"My trip to California with the school was awesome," Allison said. "I got to sit in on many NCAA meetings, and on the last day we sat in on the voting of the new rules. I gained so much knowledge during the three weeks at school and the couple days I was at the convention. I got to talk to many different athletes from all over, as well as different athletic administrators who have already become mentors in my life. It was a great trip to have right before coming back to start season."
Allison — the daughter of Kim and Jamie Allison — has started and played in all 19 games in her collegiate career, with 57 goals and 61 points.
O'Shields makes mark on college softball field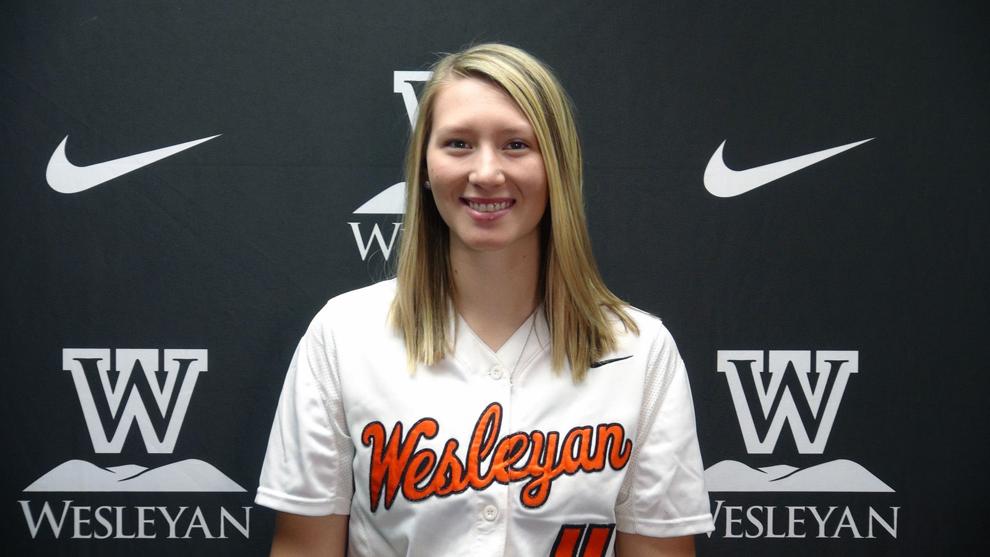 For O'Shields, finding her way into the college game has appeared to be a seamless transition.
The 2019 IR graduate has started her collegiate career in the circle for West Virginia Wesleyan's softball team with a 3-1 overall record over 27 innings pitched.
Last week, O'Shields was recognized as the Mountain East Conference's Pitcher of the Week with a 2-1 record, allowing just one earned run in 19 innings of action. She struck out 23 batters during that stretch, including two complete-game shutouts.
The two shutout wins came against Mercyhurst and Bentley, where she allowed a combined 11 hits over 13 innings, with 15 strikeouts. Her 1.04 ERA ranks in the top 25 nationally.
The daughter of Sam and Teresa O'Shields, Abby, along with her fellow Bobcats, have gotten themselves out to a 12-6 overall record. She has appeared in six games, with five starts, and has 33 strikeouts to just 12 walks.
O'Shields and the Bobcats will hit the road for a pair of weekend conference doubleheaders against Fairmont State University of West Virginia on Saturday, March 14, and Frostburg State University of Maryland on Sunday, March 15.