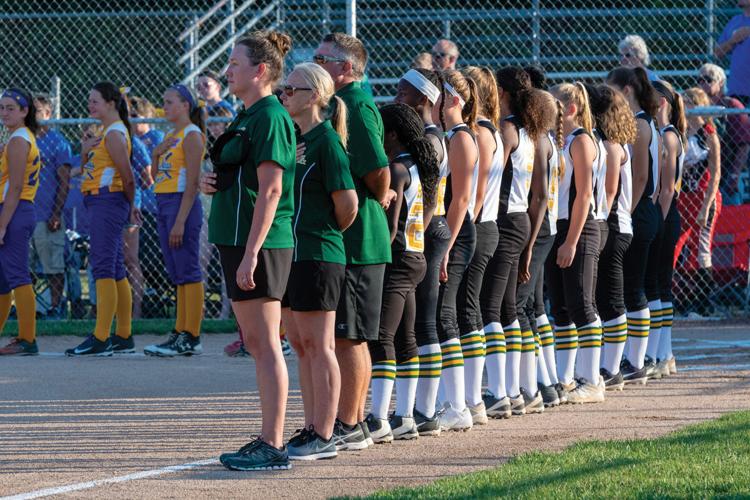 The South Bethany Beach Patrol, Cripple Creek Golf & Country Club and Lower Sussex Little League all announced earlier this week that, due to the ongoing state-of-emergency and COVID-19 requirements, they would be canceling their summer programs this year.
For the South Bethany Beach Patrol, it was their Junior Lifeguard program that has been affected, while all the Junior Golf Camps would be shuttered for 2020 at Cripple Creek. At LSLL, upon reviewing the guidelines put in place by Little League International and the State of Delaware, they decided to cancel their entire season as well.
With the State having entered Phase 2 of its economic reopening on June 15, many of the restrictions still in place make hosting these camps and leagues extremely difficult.
"We cannot justify having a season that could potentially put our players, coaches, volunteers and families at risk," said the LSLL Board of Directors in a post on their Facebook page.
"LSLL is 100% non-profit and run by volunteers. Each year, your registration fees go towards the upkeep of our facility, equipment, maintenance, and utilities. We had begun prepping the fields for a possible season. In these uncertain times, if you are able to donate your registration fee to help with expenses, please let us know, and we would be happy to give you a letter for tax purposes.
"For those of you that would like a refund," they continued, "please send an email to lsllbaseballsoftball@gmail.com with the following information: Child's name, parent name, address and a phone number where you can be contacted. We will be mailing out checks. We will give our families until June 30 for their decision. "If there is no request for a refund made, we will consider your fee a donation. Refunds will take up to 14 days to process. You must send an email to receive a refund, requests through social media will not accepted.
"As a Board, we all have a passion for the game, the kids, and the community, and this was not an easy decision to make and one made with heavy hearts."
Ryan Dacey, the South Bethany Beach Patrol captain, was obviously disappointed to have to cancel his beach's Junior Lifeguard program for this summer. It is a fun program for the kids to be involved in, he said, and, hopefully, inspires some of them to want to one day be a lifeguard on the beaches.
At Cripple Creek, the announcement of the cancelation of all of the Junior Golf Camps for 2020 came just Tuesday afternoon. If anyone has questions, they should contact Ryan Diehl, the club's assistant golf professional, at (302) 539-1446, ext. 1.
Holding out hope in Bethany Beach
Bethany Beach Patrol Capt. Joe Donnelly is holding out hope that he can still hold his patrol's Junior Lifeguard program this summer.
"It has not been canceled to date," Donnelly said on Tuesday afternoon. "I put in a proposal to begin the program on July 6. However, I am still awaiting word on the matter."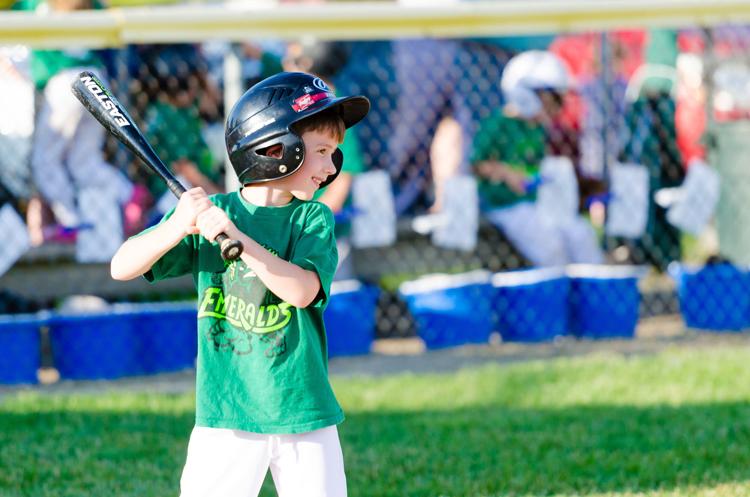 State guidelines and restrictions
Athletic tournaments in Delaware are still prohibited in Phase 2 of the state's reopening, and that is mostly due to the increased risk of players competing against multiple teams in one day. State officials had said previously that they expect tournaments to resume in Phase 3; however, the State has not yet announced when Phase 3 will begin.
For the sports that may resume in Phase 2, strict guidelines are in place to limit the spread of COVID-19.
"We have put a tremendous amount of thought into this," said Dr. Karyl Rattay, director of the Delaware Division of Public Health.
Face coverings are required for players, staff, volunteers, parents and spectators unless they pose a breathing hazard. Rattay said she understands it may be unrealistic for players to wear masks while playing, so she recommends players put a mask on as they leave the field.
Teams must maintain a distance of 6 feet between players, coaches and spectators. Players are being asked to bring their own drinks and towels, and to stagger their equipment at least 6 feet apart. Teams should also limit contact and avoid high-fives, hugging and post-game handshakes. Spitting is strongly discouraged, too.
The State worked with sports-specific national associations and organizations to develop the guidelines for each sport. Some are likely to change the way the game is played.
In lacrosse, rather than a traditional face-off, teams are expected to flip a coin to see who will begin the game with possession. After a goal is scored, the defending team starts with possession, instead of going back to the center of the field for a face-off. In soccer, the State recommends headers and body checking be prohibited. Instead of a throw-in from the sideline, the State suggests kicking the ball back into play.
Sports venues are required to disinfect facilities at least once per day. Outdoor play is recommended, but if playing indoors, Rattay said, the facility manager should ensure adequate ventilation.
The State is still working on how to address higher-risk sports, such as football, wrestling, indoor basketball, rugby and ice hockey.
In the meantime, each of the other sports has specific guidance from the State.
Baseball/softball:
• If it is not feasible for a home plate umpire to be 6 feet behind the catcher, the home plate umpire can stand behind pitcher's mound (socially distanced from pitcher) in order to call balls and strikes.
• Implement procedures to minimize a catcher's exposure, such as: moving batter's box up 18 inches or have the catcher wear a face covering or shield over catcher's mask.
• Players may not take a lead from first base to prevent a first baseman from holding the runner on first.
• The ball should be rotated out as frequently as possible or should be disinfected between innings.
• Players should wash or sanitize hands between innings.
• Base coaches should distance themselves from baserunners, players and umpires in field of play.
• Remind players that spitting or chewing gum or sunflower seeds could increase the spread of COVID-19.
Soccer:
• Consider disallowing headers, body checking and intentional direct contact with other players.
• Time spent in defensive walls should be minimized.
• No player other than the goalkeeper may be in the six-yard box. Fields without one may define a goalkeeper-only area.
• When the ball goes out of play, it should be kicked in.
• No player or coach should pick up the ball, especially during a dead-ball period. Rather than a drop ball, players may use their feet/legs to move the ball.
• The ball must be sanitized after each game.
• Goalkeepers should wear gloves and disinfect them between games.
• All players and officials should sanitize their hands before and after games.
Basketball:
• Only outside games are allowed at this time.
• Teams on defense can only play zone defense. Three players must always stay out of the paint.
• Teams on offense must always keep three players above the three-point line.
Volleyball

:
• Team size should be limited to six people per side.
• Players should stay within their designated zone on the court to ensure social distancing.
Flag football

:
• There should be no line play – no offensive or defensive line; QB takes snap himself.
• Teams should be limited to six individuals per side.
• Players should be instructed to only remove flags – no wrapping up ball carrier.
• Fumbles result in an automatic turnover to opposing team.
• Team huddles should be kept to 30 seconds or less.
Boys' lacrosse

:
• Alternate face-off procedures:
1.1 Coin toss: Before the start of play, the official will call one player from each team and conduct a coin toss. The winner of the coin toss will start the competition with possession of the ball at the center spot. The loser of the coin toss will have the first alternating possession.
1.2 Positioning of players and starting play: The team that wins the coin toss will start with the ball in their offensive half of the field, near the center spot, with a free clear. All other players should be at least five yards from the player with the ball.
1.3 Post-goal: The goalkeeper or official removes the ball from the goal, and the team that was scored on will start with possession in the crease or along the goal line extended. No restart will take place if any player is within five yards of the ball carrier. When the whistle is blown by the official, play will resume.
1.4 Starting a new quarter/half: The team that loses the coin toss at the start of the game will have possession to start the second half. No player should be within five yards of the ball carrier.
• Loose-ball play: When a loose ball is on the ground and cannot be quickly picked up because a group of players is tied up in a scrum, an official can end play early at their discretion (typically four or more seconds) and award the ball via alternate-possession rule.
• Procedures for loose-ball technical fouls: When a loose-ball violation has been committed, the offended team can receive a quick play-on when an official visually and verbally signals "play-on." If the offended team cannot quickly gain possession of the loose ball, the play-on must be ended immediately. In general, if it is unclear whether the offended team will quickly gain possession of the ball, play should be stopped, and the ball awarded to the team entitled to possession.
Girls' lacrosse

:
• The draw: Coin toss to determine possession at start of game. Goalkeeper ball after a goal is scored, whistle start.
• Ground balls: No more than two players contest a ground ball (current 10 and under rule).
• 8-meter positioning: Only one player per hash on eight-meter setup; existing rule that allows the defense to occupy adjacent hashes remains in force.
Field hockey

:
• When a penalty corner occurs, all attackers and defenders should socially distance before the ball is inserted. No castle or battery at the top of the circle. Once the ball is inserted, players may move freely.
• The defensive team will not be permitted to congregate in a huddle for defensive strategy. Receiving signals from the sideline is acceptable. No supporting a defender running out with a foot or starting block. No more than the goalkeeper and one player in the goal.
• The attack team will not be permitted to congregate in a huddle for attacking strategy. Receiving signals from the sideline is acceptable.
• Players should not pick up the ball with their hands, but use their sticks to move the ball.