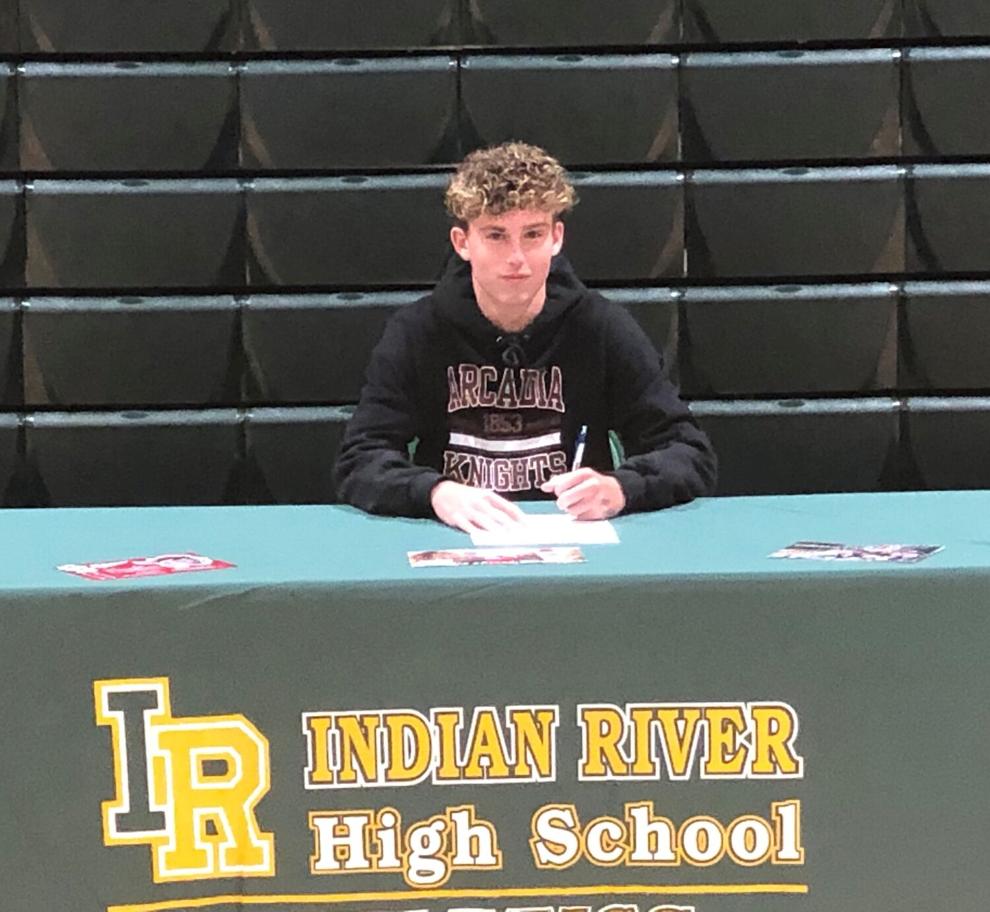 Kyle Coffey
Sport: Baseball
Family: Nicole Peterdozzi and Jim Coffey
College choice: Arcadia University, a private university in Glenside, Pa. The university enrolls approximately 4,000 undergraduate, master's degree and doctorate students. The 76-acre campus features Grey Towers Castle, a national historic landmark. It was founded as Beaver College and changed its name to the current name of Arcadia in July 2001. The Knights are a member of the Middle Atlantic Conference—Commonwealth Conference with 27 sports programs, and are a NCAA Division III affiliate.
Why Arcadia?: For baseball.
Major: Business
Favorite memory at Indian River: The baseball team winning the Henlopen Athletic Conference championship this season.