The Indian River High School Soccer Hall of Fame committee narrowed down all the nominee submissions, and recently voted to make three individuals its inductees for the year 2020: veteran coach Neal Barch, and former players Peter Mais and Caitlin Forte.
Forte went from IR success to Villanova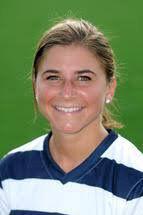 Forte may very well be the most decorated and accomplished player in IR soccer history — either boys' or girls'. The 2011 graduate was a four-year member of the girls' program where she led the teams to four winning seasons and four state tournament berths.
As a freshman, Forte earned second-team All-State honors and first-team All-Henlopen Conference recognition. Over her next three seasons, Forte would garner first-team All-State and All-Conference selections as well.
The awards didn't stop there.
During her junior and senior years, Forte was selected as a regional All-American, as well as the top player in the Henlopen Conference. She also was tagged as one of the top three players in the entire state of Delaware. Then, during her senior season, the biggest accolade of all was bestowed upon her — Gatorade Player of the Year for Delaware.
"Being that my brothers played and later coached, as well as my dad coached, I was excited when it was my turn to play for Indian River," Forte said from her home in Denver, Colo., where she now resides, while working for PwC. "Being able to play soccer with the girls I grew up with and went to school with will be always be a memory I will cherish."
And being the youngest of four children — and the only girl of the group — certainly allowed for plenty of support and skill development.
"My older brothers played soccer, so I was around the sport from a young age at their practices, games and tournaments," acknowledged Forte. "My first formalized soccer was probably at the Ocean City [Md.] Recreation Center around 4 or 5 years old. My parents, Fred and Linda, as well as my older brothers, Greg, Jonathan and Jay… I would not be where I am today without my family and their support."
Academically, Forte earned High Honor Roll grades all four years while at IR, and was also the winner of the Superior Academic Achievement Award in 2010, as well as the Best GPA Award in 2009.
She went on to play four years at Villanova University in the suburbs of Philadelphia. While there, she was named to the Big East Weekly Honor Roll in 2012. She was a contributing member of the Wildcats' women's program during all four years at Villanova.
"Growing up in Sussex County, I have always been proud to be a part of the Indian River soccer community," added Forte, who is a native of Selbyville.
Mais served as captain, top rookie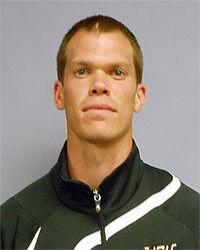 Former IR player Peter Mais was also a four-year starter for the Indians during his time with the green-and-gold before graduating in 2009. His accolades are among the best ever for a male player in the program. Mais earned first-team All-Henlopen Conference all four years on the pitch for the Indians. He was also named Rookie of the Year in 2005.
Mais earned second team All-State honors in 2006 and first team All-State honors in both 2007 and 2008. During his senior year, he was named the Most Valuable Player of the annual Blue-Gold Senior All-Star game that featured seniors from all over the state. He served as the Indians' captain his senior year, as well as being selected as a Top 10 All-State player.
He would go on to be a four-year starter in the midfield at West Chester University in Pennsylvania. The Fenwick Island native also played for Delaware ODP, as well as the River Soccer Club during his younger years.
Barch helped built IR program through SMS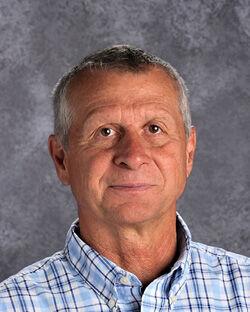 Barch has been a tremendous coach and contributor to the Indian River soccer program for almost 30 years, having served as coach at Selbyville Middle School for both the boys' and girls' teams. He guided the SMS boys' team to 11 undefeated seasons during that time, including nine in a row at one point. For the girls, he has had similar success, with the last three seasons all being undefeated as well.
Barch's work with the SMS programs has helped build the foundation for the Indian River high school program and its success as well. His work has been integral to the two DIAA state championships for the boys, as well as multiple state semifinals and finals appearances for both the boys' and girls' squads.
One of the founding members of the River Soccer Club, Barch helped build the walls for the RSC indoor facility that had been used for 20 years.
All three inductees are certainly well-deserving for the 2020 Hall of Fame class.
Alumni game still set for Nov. 28
"After a meeting [in late September], we made the team decision to postpone this year's Alumni Reunion — not the Alumni game, only the event at night — that was booked for Nov. 28," said Chris Conover, who serves on the board of the Indian River Soccer Hall of Fame committee.
"The ultimate goal of the event is to celebrate and raise money for the girls' and boys' soccer programs, and at a restricted capacity for inside events — and for everyone's safety — we believe this was the best decision. The Class of 2020 will be celebrated with speeches at the 2021 event along with the 2021 class. Being optimistic, it will call for that much more of a celebration with two classes being inducted."
The IR Alumni game is still slated to take place on Saturday, Nov. 28, at 1 p.m. It will be played at the River Soccer Club facility located at 32221 Gum Road, Frankford. All IR alumni soccer players of all different skill levels are encouraged to play, according to the group's Facebook post.