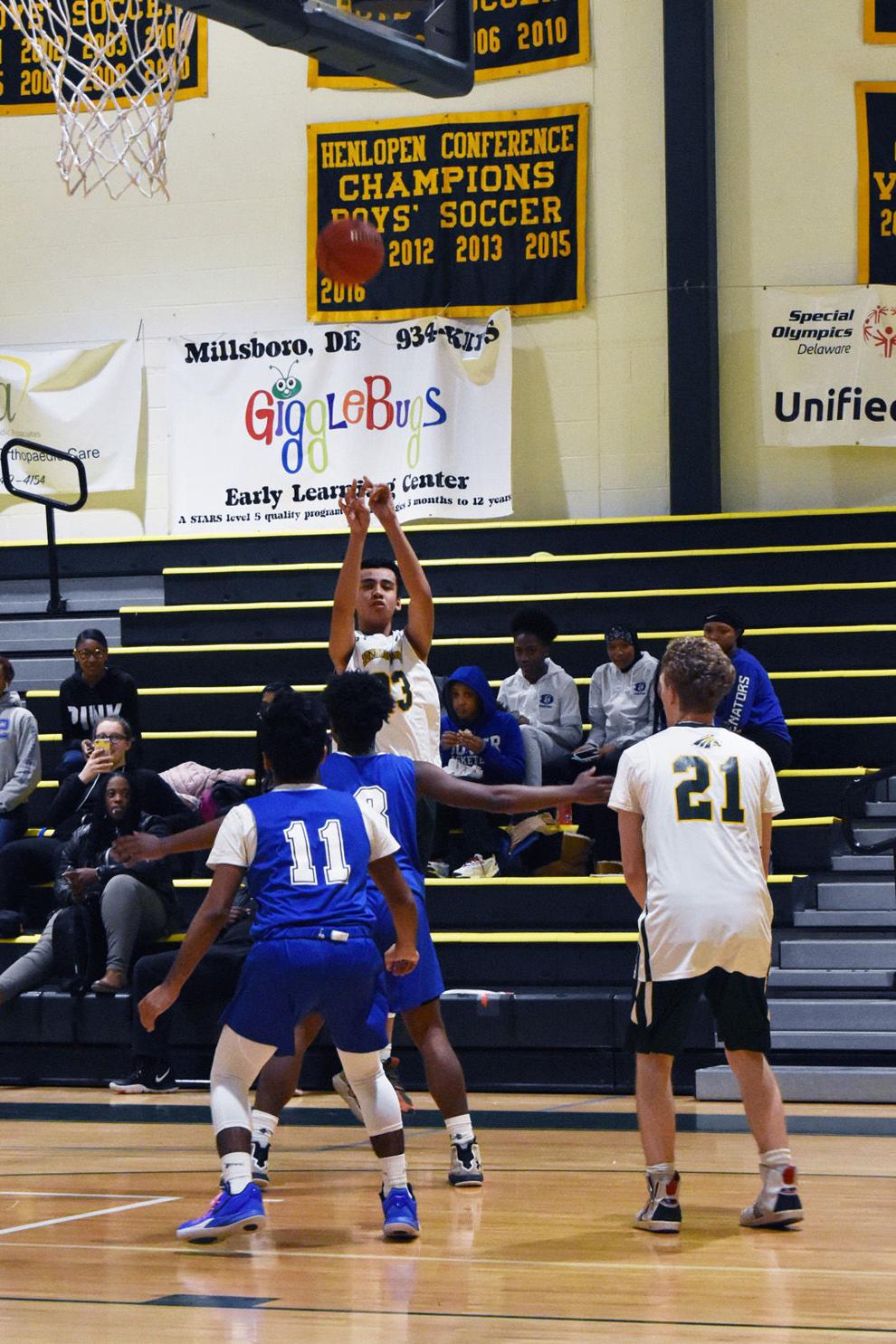 There is a new floor boss leading the charges of the Indian River High School's Unified basketball team for the 2021 season, and that boss is none other than Sam O'Shields.
While the roster is still being created, O'Shields will be counting on the return of Unified athletes including Gabe "Big Shot" Mouynivong, Clara Shepherd, Nariah Showell and Joseph Snyder.
According to IR Athletic Director Todd Fuhrmann, there are a few roster details that are still being finalized before the season begins.
As of right now, the Indians only have a four-game schedule, which gets under way on Friday, Jan. 29, with a home date against Caesar Rodney. They will then take on Seaford, also at home, on Friday, Feb. 5. Both games are at 4 p.m. and will be broadcast live over the NFHS Network (subscription required) since only one fan is permitted per rostered athlete due to the COVID-19 safety protocols still in place.
The Indians will wrap up their season with road games at Cape Henlopen (Monday, Feb. 8) and Dover (Wednesday, Feb. 17).
Boys' basketball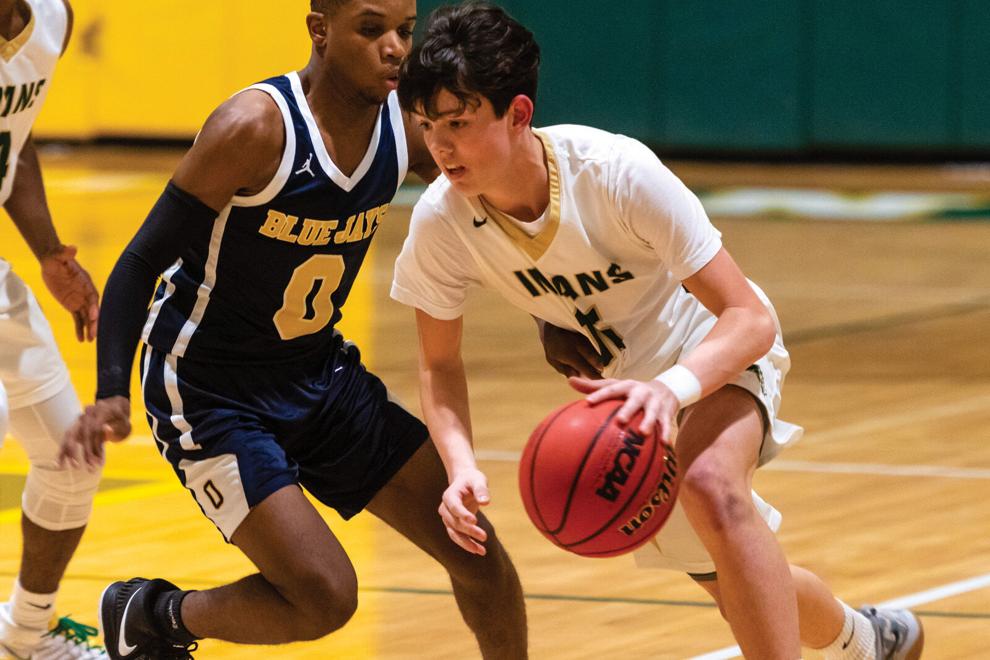 The Indians boys' team dropped a game at Delmar on Thursday, Jan. 14, to host Delmar, 59-47, to fall to 1-1 on the season. It was the only game played over the past week, as their scheduled game with Lake Forest on Tuesday, Jan. 19, had to be postponed.
Against the Wildcats, IR fell behind 14-8 after the first, and found themselves trailing 29-18 at the half. That deficit would increase to 48-29 as the teams headed into the final quarter. The Indians would try to mount a comeback, but ultimately it proved to be too much to overcome.
Seniors Gage Spinks and Willem Lambertson led the team in scoring with 13 and 12 points, respectively. Ja'siah Round chipped in with 8 markers, and Brendon Bradford added 6 points of his own.
Delmar's Cameron Bozman scored a game-high 14 points to lead the Wildcats with teammate Jeremiah Lumpkin-Beale also turning in a double-figure effort with 11. All told, 11 different players scored in the game for Delmar, which is now 2-0 on the season.
The Indians were schedule to play Woodbridge on Thursday, Jan. 21, at home, after Coastal Point press time. Results from the game will be found on the Coastal Point sports news Facebook page.
Girls' basketball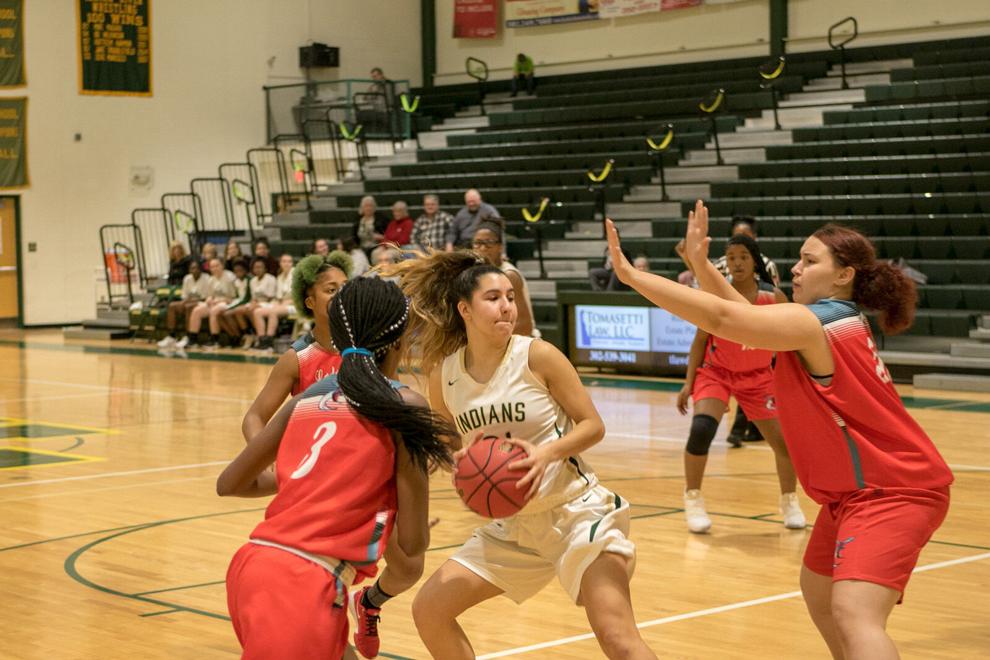 The IR girls' basketball team ran its record on the young season to 2-0 following a 40-27 victory over Delmar on Thursday, Jan. 14.
First-year head coach Roger Clay received a game-high 21-point performance from senior Lauren Meehan in the contest. Junior point guard Le'Anya Garrison also figured into the offensive effort, dropping in 16 for the Indians.
The Indians were scheduled to face Henlopen Athletic Conference South Division foe Lake Forest and Woodbridge this week, but both games had to be postponed. Their next tilt is set for Tuesday, Jan. 26, as they travel to Laurel to take on the Bulldogs.