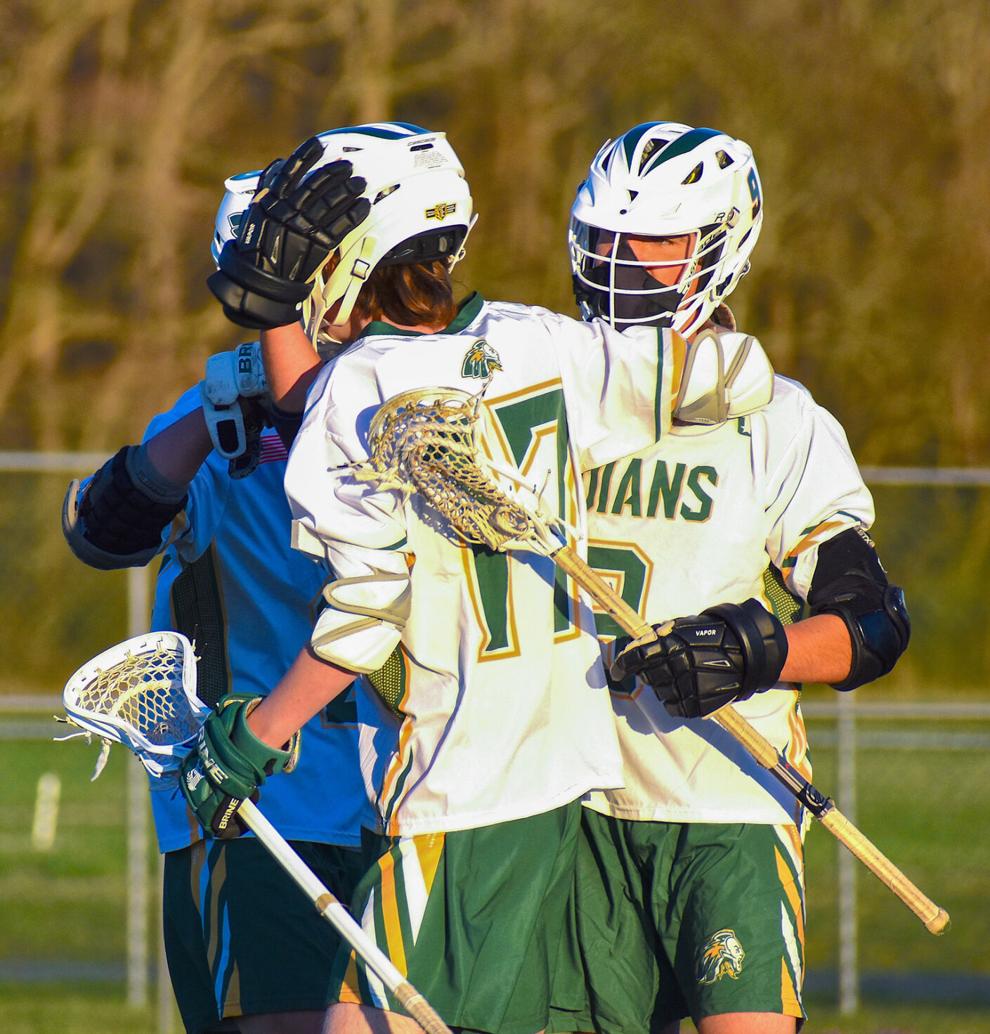 It was a back-and-forth affair from start to finish as the Indian River High School boys' lacrosse team battled with visiting Milford on Monday, March 29. All told, there were 27 goals scored in a contest that saw the Indians edge the Buccaneers 14-13.
It was senior Ben Spencer's goal in the final two minutes that proved to be the game-winner for the Indians, evening their record to 1-1 on the season. Spencer finished the game with a team-high five goals.
"This was a great team win for us," said IR head coach Dave Spencer. "The boys all played together, and played their hearts out. We made some mistakes along the way, but we made enough good plays down the stretch to get the win."
The Indians jumped out to a 5-3 lead in the first quarter and held a 9-7 lead at the half. Milford cut the lead to 11-10 before both teams tied 3-3 over the final quarter.
Senior Ryan Furman recorded a hat trick for IR, to go along with four assists. Sophomores Max Forrey and Bennett White both scored twice, with Forrey adding a pair of assists as well. Evan Peterson and Max Curcio each added a goal apiece.
"This is an excellent group of young men to coach," added Coach Spencer. "They work hard, play hard, care about each other and put the success of the team first. They do everything that we need them to do, and it showed tonight. We're proud to be their coaches and are super-excited about how this team develops over the course of the season."
Milford edged the Indians in shots for the game, at 39-38. IR junior goalkeeper Gavin Danieri made 13 saves between the pipes to help the winning cause.
The Indians will get nearly two weeks off for Spring Break before traveling to Caesar Rodney on Saturday, April 10, for a matinee against the Riders. They will return home on Wednesday, April 21, when they host Woodbridge.