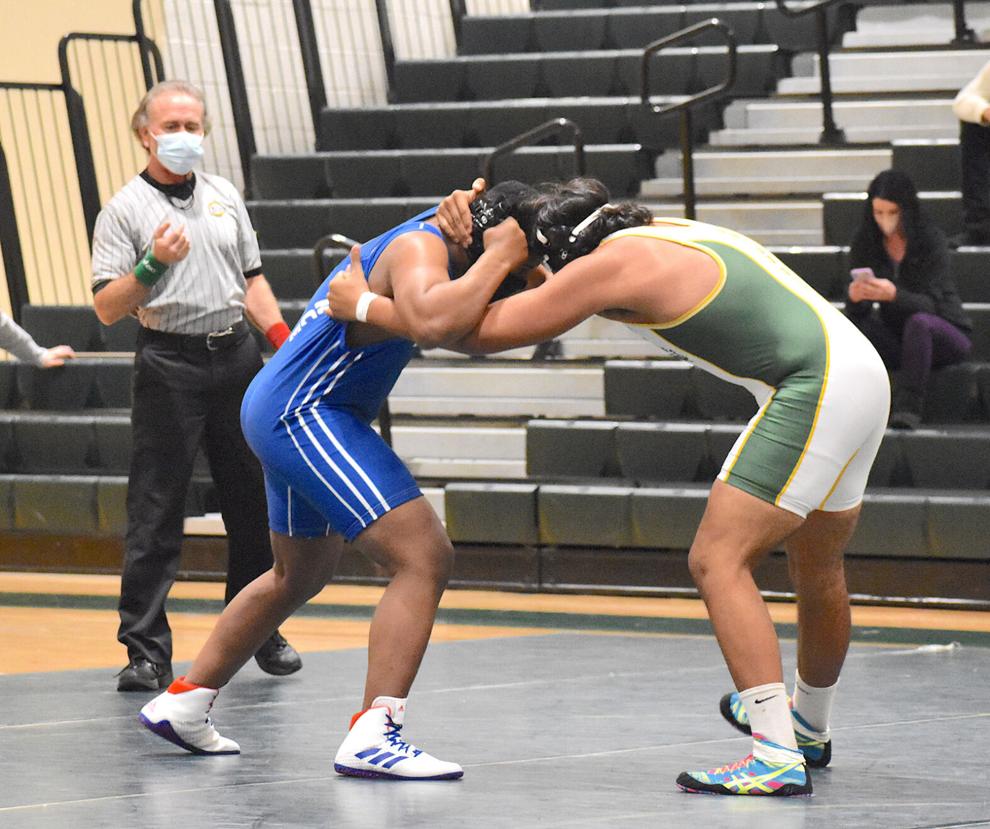 The Indian River High School wrestling team has been dealing with many firsts during this pandemic-altered 2020-2021 campaign.
Their first time having to wrestle with masks on. Their first time not having any tournaments or meets more than a dual. Their first time not having any divisional crossover matches.
And that's to name just a few.
The biggest first is the way the wrestlers have had to prepare for the season, with lots of extra cardio and endurance training in preparation for wearing those masks every day, in practice and in their matches.
"We do focus a lot on conditioning, and that was something that we came into the season preaching, that we have to be in better shape than we have been in the past, and the kids have bought into it," said IR's veteran mat boss, Jeff Windish. "They're battling through it. We're fortunate that we are getting a season. It's an obstacle that we are battling through, but I think we are doing a good job of staying with it.
"The kids are well aware that things can change in the blink of an eye with the way things are right now. We're coming to practice every day with the intent of preparing for the next match. We are taking it day by day."
Last week, the Indians put all of their pre-season training and hard work into action as they took on Laurel and Charter School of Wilmington.
In their season-opener against Laurel on Wednesday, Jan. 13, the Indians took to the road to take on the Bulldogs, where they dropped a 48-30 decision. An early run in the lightweights by the hosts — winning five of six matches — allowed the Bulldogs to jump out to a 24-6 lead.
The lone win during that stretch came from senior Ian Shaubach with a pin at 120.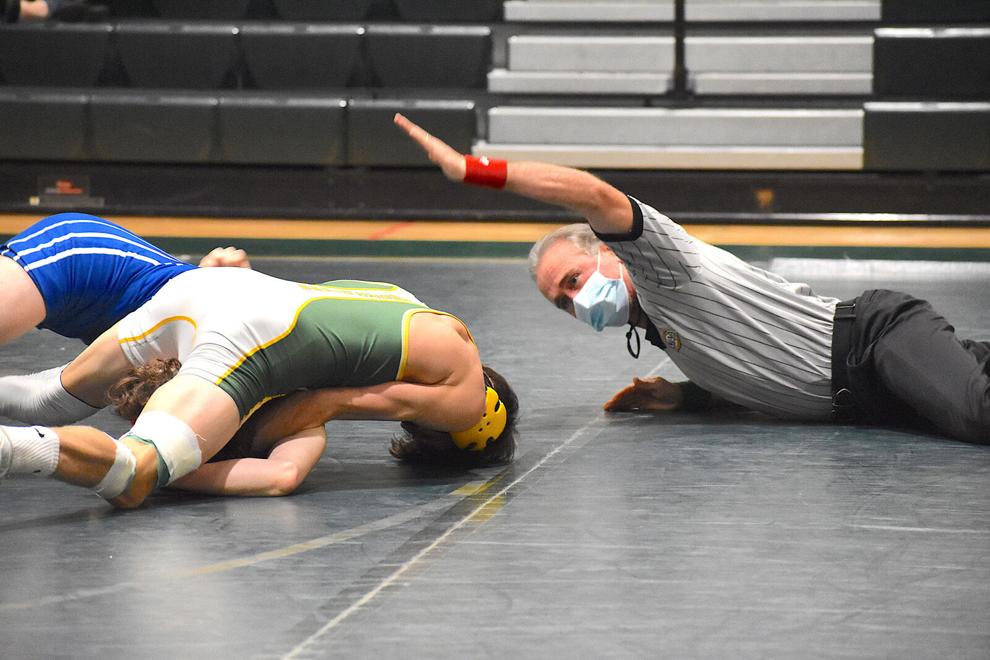 Three straight wins from Angel Mora (145 pounds), Bryce Rickabaugh (152) and River Vickers (160) tied the match up at 24-24.
However, four straight pins for Laurel proved to be a deficit too much for the Indians to recover from again. T.J. Burke picked up the final win of the night at 285 with a forfeit.
The Indians had little time to dwell on the setback though as they were right back in action on Saturday, Jan. 16, as they hosted the Force from CSW.
Two forfeits right out of the gates for IR put them in a 12-0 hole, but they were able to respond impressively thanks to pins by James Esque (120) and Shaubach (126), with Colin Hudson (132) adding a 10-5 decision to the mix.
The Force would win four of the next five matches to take a 36-21 advantage. Freshman Angel Mora Salas got the mat slap with just 10 seconds left in their 145-pound match, to help the Indians' cause.
Facing the 15-point deficit, IR rallied off wins in the final four matches, to take the contest 45-36.
Cole Windish and Cris Alvarado-Cruz both picked up pins in their respective matches, at 182 and 220, in less than a minute. Jaden Foskey (195) and Burke (285) were both winners by forfeit.
"It was nice to come back to the home gym and kind of rebound from Wednesday," Windish said after the First State match on Saturday. "I thought we wrestled well in spots on Wednesday, but we just need to limit giving up bonus points in tight matches. Laurel is a good team. We came back to practice on Thursday, worked on some things, and it really showed here" he added of Saturday.
"Our lightweights set the tone for us, with Shaubach really opening up, going to his offense. James Esque had a really good match, and I am really pleased with the way he's progressing. Colin gutted one out there with a big decision. Cole getting a pin upstairs, and Cris getting that pin, was huge."
The Indians faced First State Military Academy on Wednesday Jan. 20, at home. They will also be hosting Henlopen Athletic Conference South Division rival Woodbridge on Saturday, Jan. 23, at 11 a.m. The Saturday midday showcase will also be Senior Recognition Day. Only one fan per rostered athlete is permitted to attend the home events currently. The match will be streamed live on the NFHS Network (subscription required).
Results from the matches will also be available on our Coastal Point sports news Facebook page.