As impressive season-openers go, the Indian River High School baseball team put on a showcase of epic proportions as they rocked Laurel, 11-0, on March 23 to start the 2021 campaign in grand fashion.
Single runs in the first and third innings would have been enough in this one, but the Indians left little doubt to how the game was going to end when they posted a nine-run fourth inning to put the game away.
"We started off slow, shook off some jitters, and then they woke up. It was a good first win," said IR head coach Steve Longo.
Four different players had multiple hits in a 15-hit attack that saw every batter who came to the plate get a hit. Frank Bunting led the charge with a perfect 3-for-3 day that included a pair of runs scored. Ben Cordrey, River Vickers and Colton Benton each went 2-for-3, while scoring a run as well, with two runs for Cordrey. Kyle Coffey and Roman Keith each plated two runs for IR.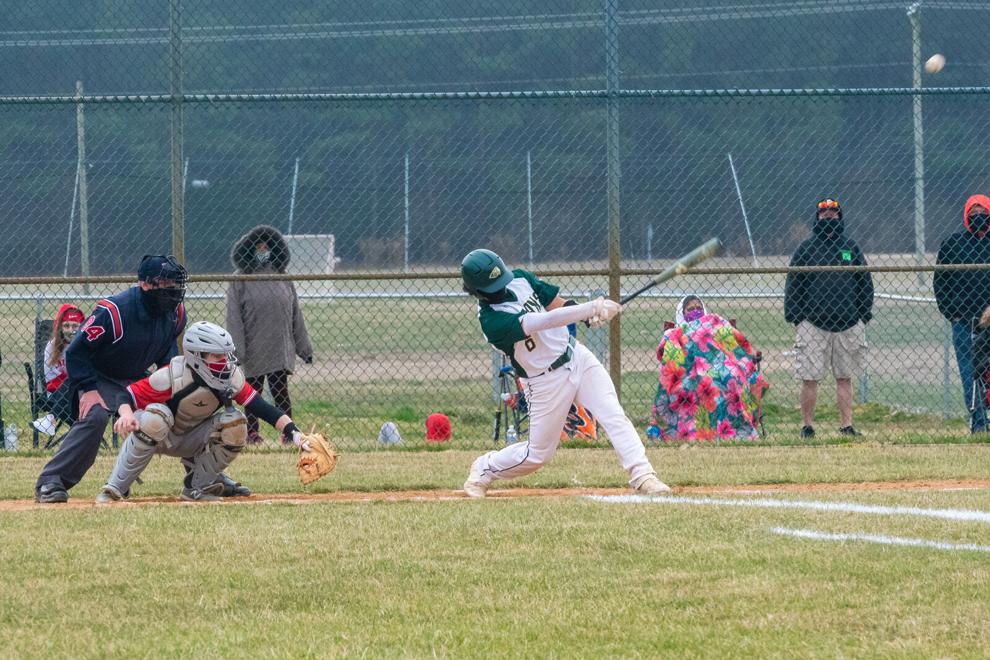 Senior pitcher Tyler Bowen was lights-out from the jump on the bump, tossing 4.1 innings of one-hit ball that included 11 strikeouts with four walks over 82 pitches. Joshua Townsend came on in relief to record the final two outs with a pair of strikeouts sandwiched around a walk.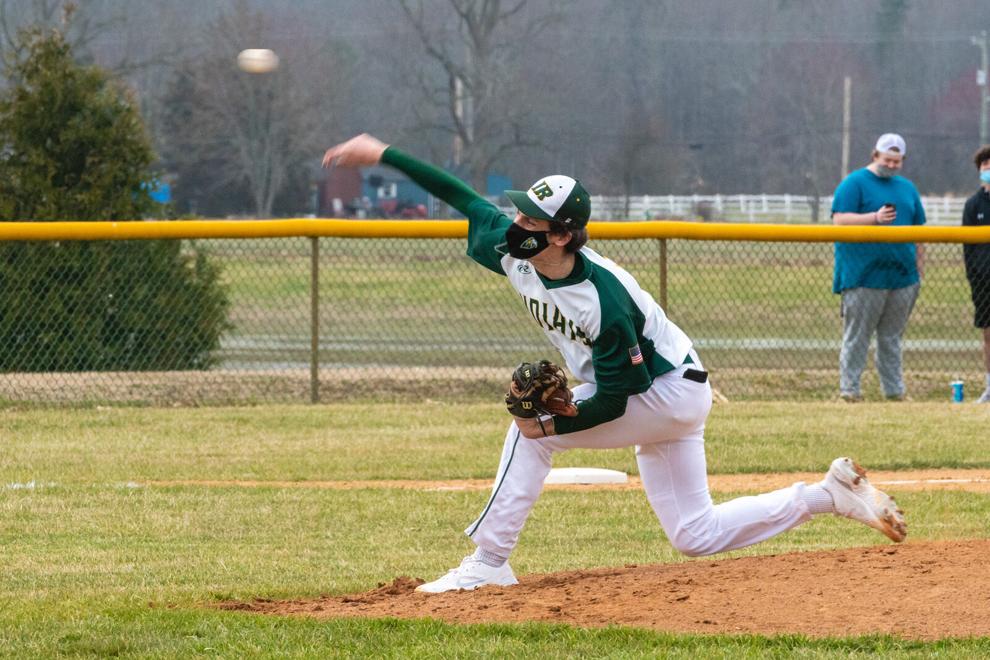 "I loved what I saw, top to bottom," said Longo. "We started off a little slow as a team, shaking off those opening-day nerves. Some of these boys haven't played ball in two years, so definitely some nerves to start; but after the first, Bowen really settled in. He had a few walks, but a really strong first outing, and really set the tone for our hitters. I think scrapping together a run early, and seeing Bowen settle in, really helped our hitters. Our hitters — one through nine — did a great job executing in key situations and on the base paths."
Cordrey singled to start things off for the season in the bottom of the first inning. He would steal second, then come around on a single by Bunting.
In the third, Bunting doubled to lead off the inning, then moved up to third on a wild pitch, and would later score on a Laurel error.
Then came the offensive surge in the fourth, in which the Indians would send 14 batters to the plate in the inning and would score nine runs, with two outs.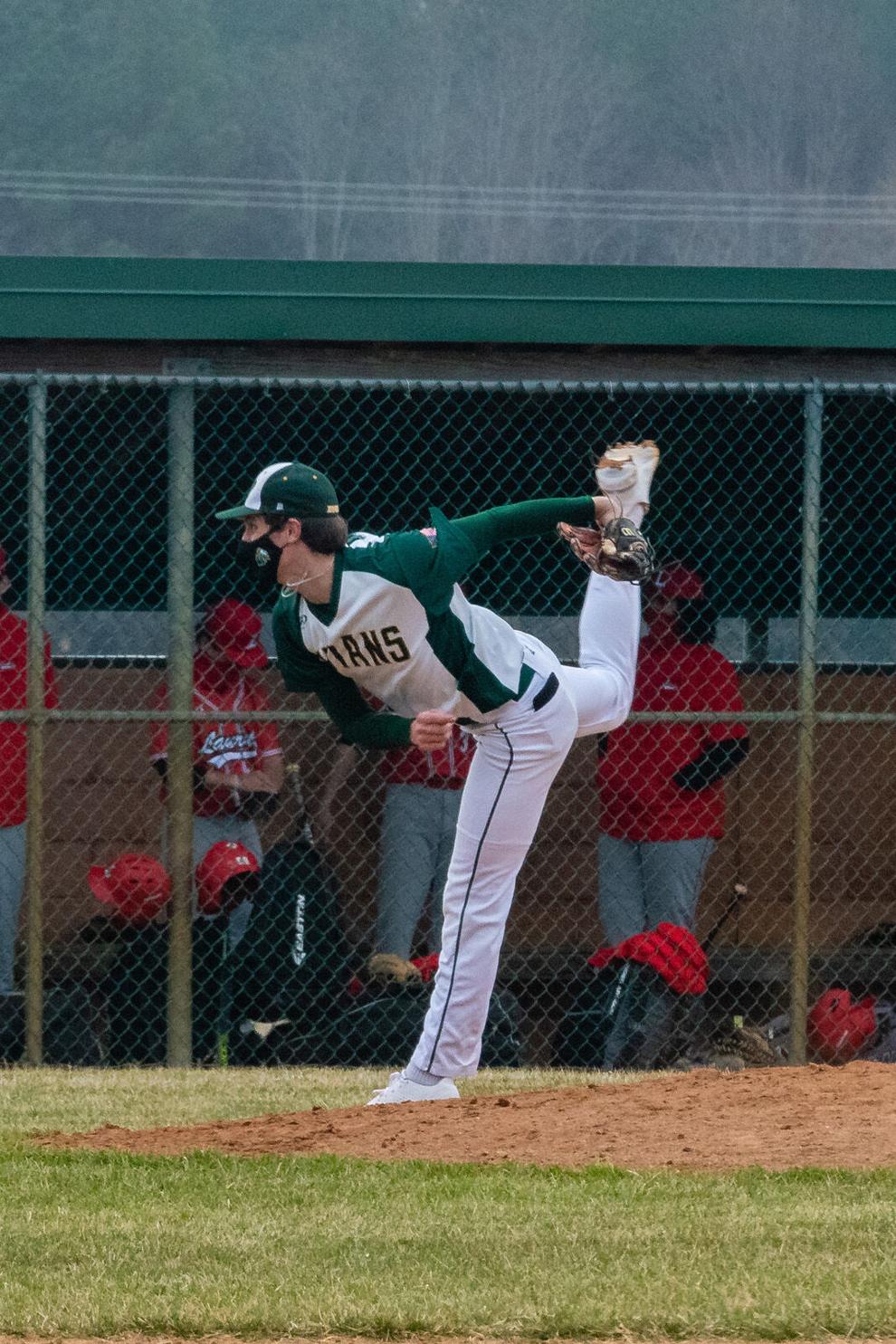 With one out, Vincent Kreiser singled to left to get things going. Ja'siah Rounds entered the game for Kreiser at that point and proceeded to steal second. Cordrey would walk to put runners at first and second. Vickers grounded into a fielder's choice to force out Rounds at third, leaving runners again at first and second.
From there, the Indians would rattle off nine straight hits to score their nine runs. Keith doubled to score both Cordrey and Vickers. Bunting followed with a single to put runners on the corners. Derek Bellemare then singled to score Keith, and runners would again be at the corners, with Bunting advancing to third. Bowen stepped to the plate and lined a single through the left side of the infield to score Bunting, with Bellemare moving up to third.
Townsend came on to courtesy-run for Bowen and immediately stole second. Coffey then laced a single of his own into center that scored Bellemare and Townsend. Benton came up with a single, too, and then stole second to put runners are second and third for Rounds, who would drive a ball into left to score Coffey and Benton.
Rounds stole second and would come around to score when Cordrey doubled into left field. Vickers again singled into left to move Cordrey to third on the play.
Laurel got themselves out of the inning when Keith popped out to short.
Bowen struck out the first batter in the fifth inning, then issued his fourth walk of the game to the next better, before Longo came out to remove the senior right-hander from the mound for Townsend.
The Indians will travel to play Sussex Academy on Friday, March 26, when the two teams meet at Sports at the Beach. Game time is slated for 4:15 p.m.