With a young team on which many players are making their first varsity appearances ever, first-game jitters and nerves are to be expected. Unfortunately for the Indian River High School softball team, those jitters and nerves led to some early miscues that proved to be too much to overcome in a 6-3 season-opening loss to visiting Laurel on Tuesday, March 23.
The Bulldogs took advantage of three costly IR errors — they made six in the game overall — which led to four early runs. It was a three-error second inning that led to a pair of Laurel runs to stretch their lead to 3-0. Another error in the third would allow the Bulldogs to score a fourth run, which proved to be the game-winner.
"A few first-game jitter errors that allowed Laurel three unearned runs," said IR coach Sara Powell said of the root cause of the loss. "Megan Daisey started her first career varsity game in the circle, followed by Sam Derickson finishing strong for us."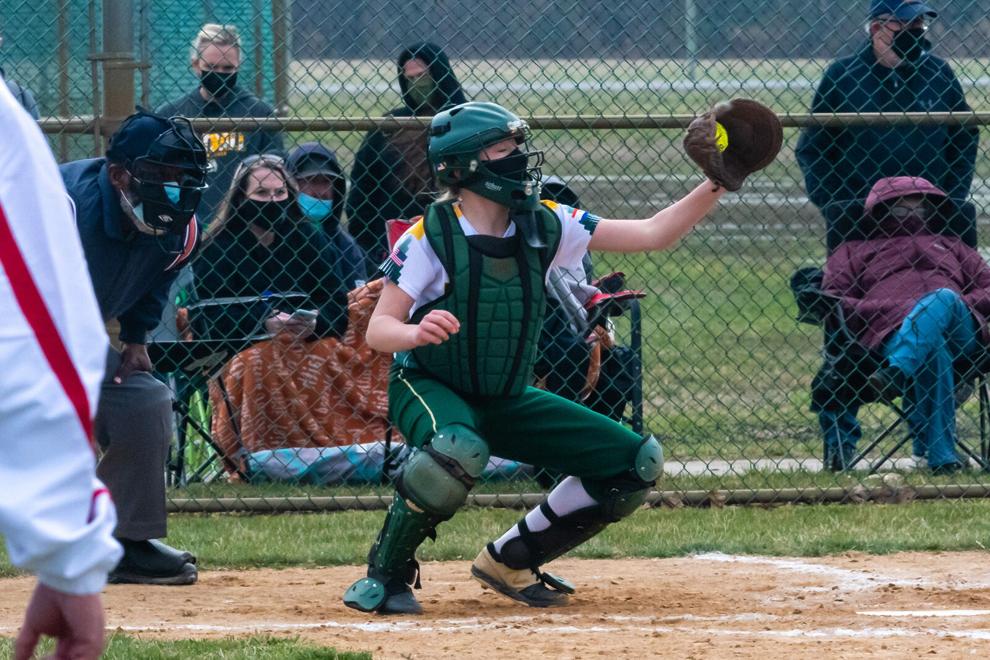 Daisey tossed 2.1 innings, allowing four runs on just two hits — only one of those runs was earned. Derickson followed with 4.2 innings in the circle, where she allowed two earned runs on six hits, including one strikeout and a walk.
The Indians collected four hits on offense, with Derickson leading the way with a 2-for-4 showing that included an RBI. Jillian Collins and Kinsley Hall each had a hit and a run scored, while Collins also had an RBI. Olivia Hitchens scored the other run for IR.
"Key hits were made by Kinsley and Sam," Powell added. "Two freshmen came off the bench to pinch hit," she noted of Macy Blades and Katie McHale, "and both had solid contact. Macy hit a hard line out to shortstop, and Katie got a long drive hit in the outfield gap," which would get tracked down by the Laurel outfielder.
The Indians were set to travel to Sussex Academy on Thursday, March 25, (after Coastal Point press time) for a game against the Seahawks, before loading the buses for a trip north to Caravel Academy to take on the Buccaneers on Saturday, March 27.
Girls' soccer
Smyrna 6, Indians 3
It was a tough season-opening loss for the Indian River High School girls' soccer team as they traveled to Smyrna in a Henlopen Athletic Conference divisional crossover contest on Tuesday, March 23.
Three goals out of the chute for Smyrna — two by freshman Desiree Zapata and another by junior Kelly Barr — had the Indians fighting an uphill battle the entire game.
Zapata's first goal came just one minute into the contest, on an assist from Hannah Osborne. Her second came in the 12th minute, with Osborne again providing the helper. Barr's goal came in the 24th minute, thanks to a pass from junior Alyssa McLamb.
IR senior Izzy Binko got the Indians onto the scoreboard with the first of her two goals in the game as she found the back of the net in the 35th minutes with an assist from freshman Addison Jerns. Binko's second came before the halftime intermission, in the 37th minute, unassisted.
Zapata picked up her hat-trick third goal in the 45th minute in the second half — the eventual game-winner — off an assist from freshman Jade Balon. Barr would follow with two more goals of her own to record a hat trick as well, in the 57th and 70th minutes, with helpers from Zapata.
The Indians kept fighting, however, with senior Sia Diakos kicking home a pass from Binko in the 76th minute for the final score of the contest.
The Indians had little time to dwell on the results of their opener as they were set to return to the pitch on Thursday, March 25, (after Coastal Point press time) with a game at Sussex Academy in an HAC South Division contest.