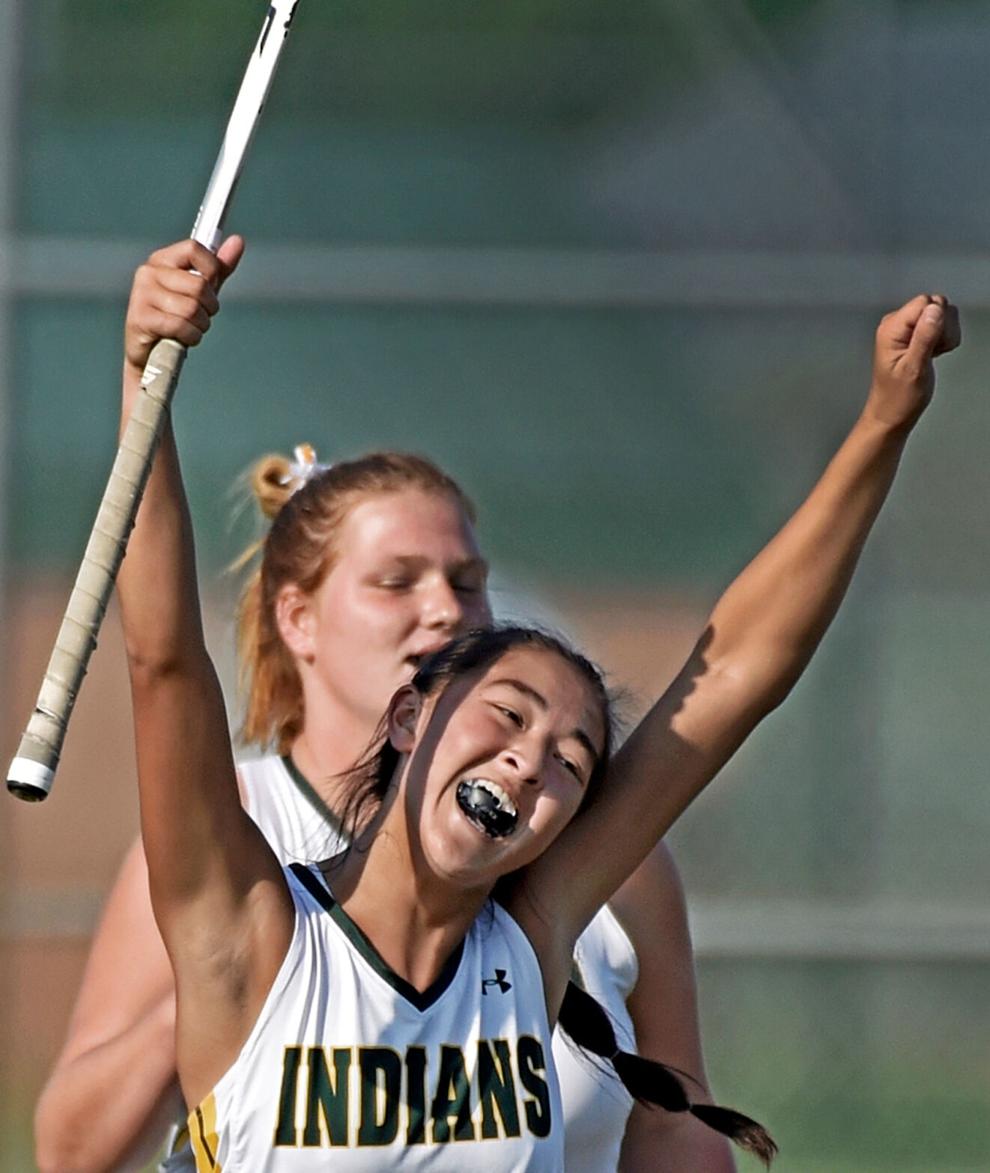 Freshmen Baylie Williamson and Meredith White, senior Kinsley Hall and junior Macy Blades combined to score 9 of the Indians' 11 goals in an 11-1 rout of visiting Seaford on Thursday, Sept. 15. It was the second straight win for the Indian River High School field hockey team before they dropped a 5-2 decision to host Lake Forest on Tuesday, Sept. 20, to even their season mark at 2-2.
Against the Blue Jays, Williamson scored three times and assisted on another, while Hall, Blades and White each scored twice for the winners. Hall also had a pair of assists, as did sophomore Lilly Merrick. Blades, Reece Forrey, Kylie Harris and Kendall McCabe each had one assist. Jillian Collins and Madison Neal scored the other goals for IR, which held a 10-0 lead at the half.
The Indians controlled the game from start to finish and registered nine penalty corners to Seaford's 2.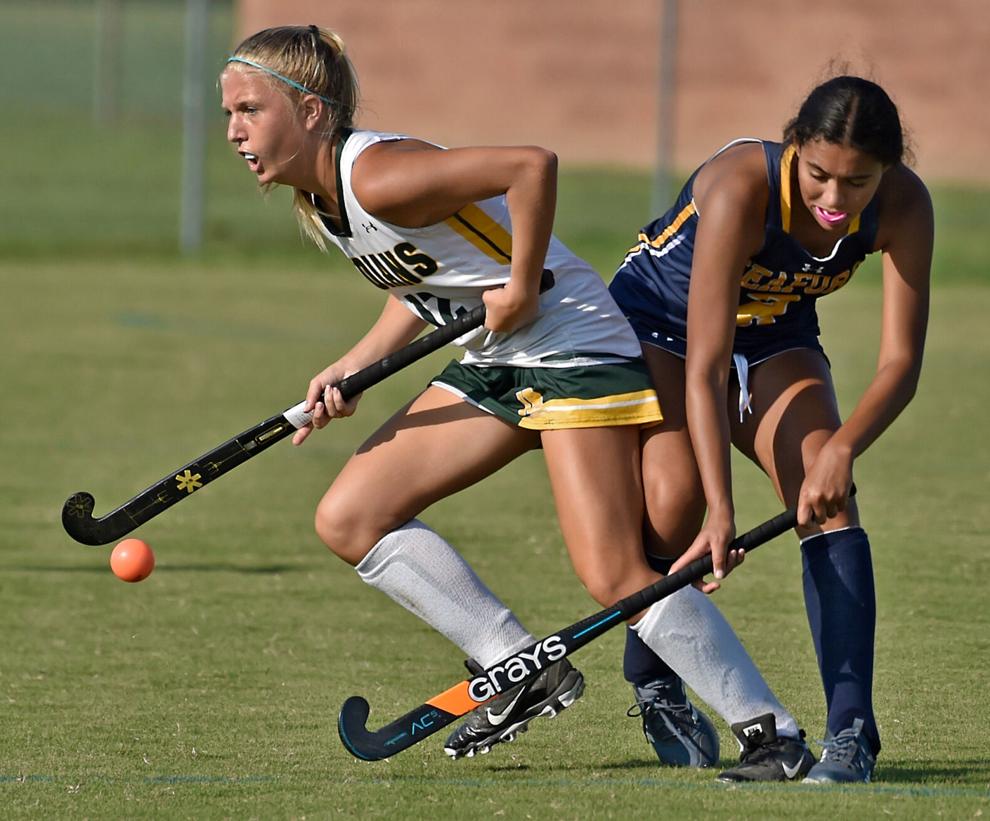 Lake Forest had a 5-0 lead on the Indians midway through the fourth quarter before Blades scored twice off assists from Williamson and Isabella Scharp. IR was credited with 8 shots to the Spartans' 19, and LF had a 10-3 edge in penalty corners chances. Sophomore Jazmin Mayfield made 14 saves in the game.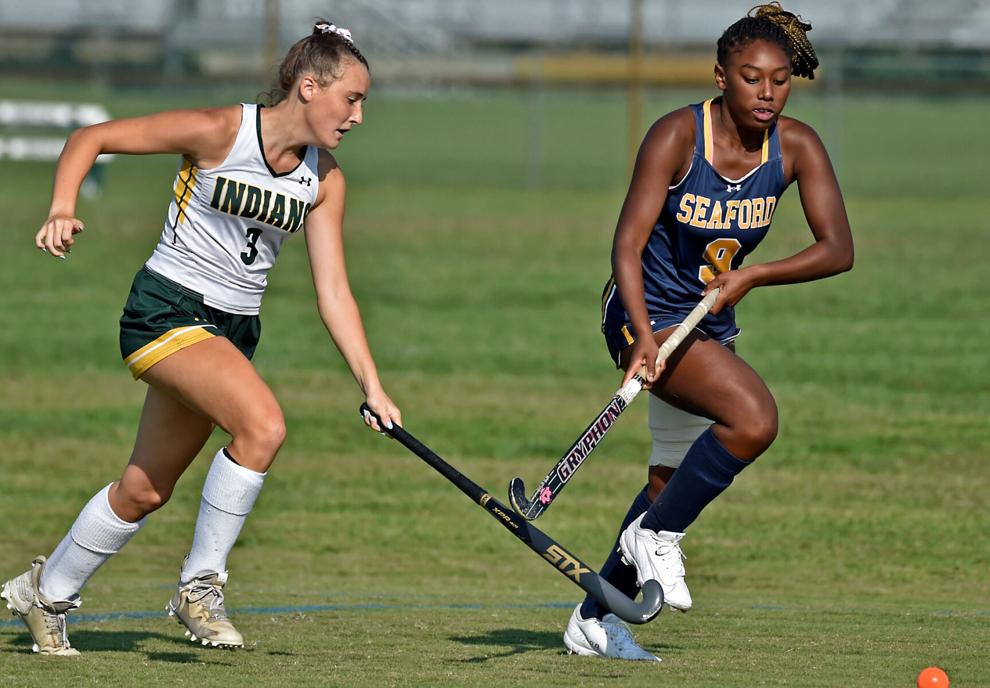 IR was set to travel to Sussex Tech on Thursday, Sept. 22, for a Henlopen Conference divisional crossover battle with the Ravens before hosting Ursuline Academy on Saturday, Sept. 24.
Boys soccer
Bird, Illian continue to lead Indians on pitch
Connor Bird and Jordan Illian each scored a goal in the first half to lead the Indian River High School boys' soccer team to a 2-0 win over Seaford on Thursday, Sept. 15.
Against Seaford, Bird's goal came 30 seconds into the contest, on a pass from Leonardo Chester, while Illian connect at 32:45 from Yahir Patraca-Carmona. The Indians had 25 shots to the Blue Jays' 9 and had an 8-3 edge in corner-kick chances. Kai Kelley made three saves to earn the win.
Bird and Illian combined to score five of the Indians' six goals in a lopsided defeat of visiting Lake Forest on Tuesday, Sept. 20. Bird found the back of the net at 7:38 and again less than a minute later, at 8:32, for the first of his three-goal hat trick against the Spartans. He also scored unassisted in the second half, at the 53rd minute. His first goal was assisted by Chester, while the second was also unassisted.
Illian connected on his first at the 38th minute, off a feed from Dominic Delaney, before adding his second of the contest unassisted in the 46th minute of the second half. Chester then got himself into the scoring column with a goal in the 54th minute from Cole Viers to round out the scoring.
IR had a decided advantage in shots at 12-3, as well as in corner kicks at 9-0. Kelley needed to make just three saves to earn the clean-sheet win.
The Indians will next hit the road for four straight, starting with a Henlopen Athletic Conference divisional crossover tilt with rival Caesar Rodney on Tuesday, Sept. 27.