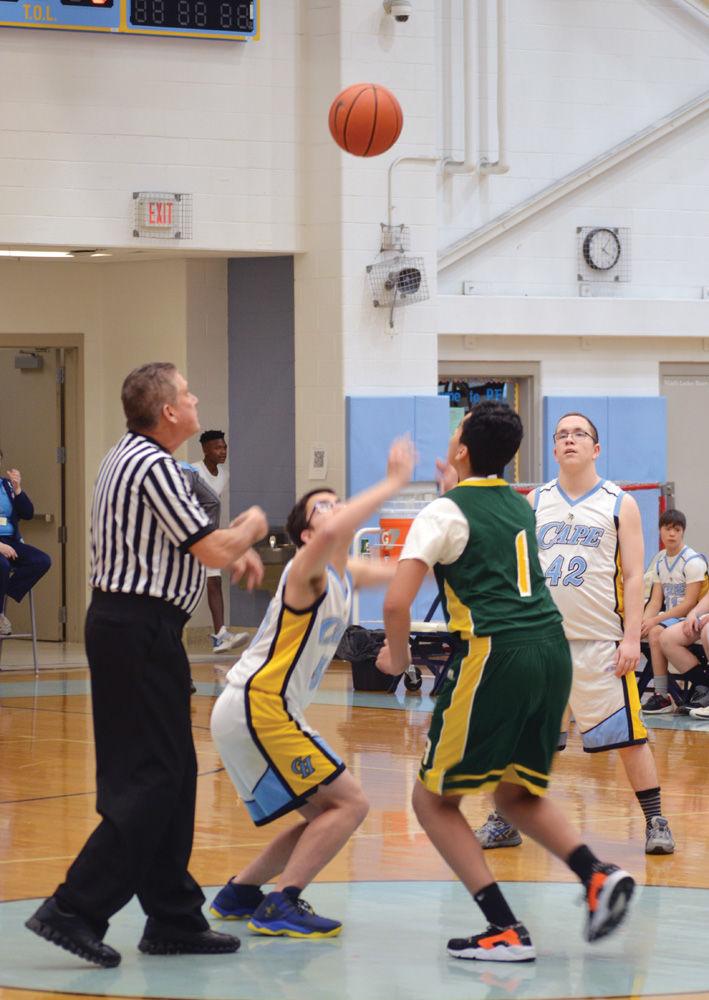 It was a magical ride in their inaugural season of competition for Indian River High School's Unified basketball team — a ride that took them all the way to the DIAA state playoffs.
Unfortunately, that magic ran out against a very tough, experienced and undefeated Caesar Rodney squad in the state semifinals this week as the Indians dropped a 31-11 decision just short of a trip to the state championship.
"If you would have told me this is where we'd end up, I would have probably laughed," IR head coach Steve Kilby said. "These kids pulled together and really worked hard. Kudos to them."
The Indians struggled in the second and third quarters, when the Riders held them scoreless. A lot of that could be attributed to being shorthanded in a big spot. Several IR players were not able to make the game Tuesday for various reasons. Their absences forced the Indians to go with Gabe Mouynivong, Brianna Ammons and Nariah Showell for the entire game, because of the Unified rules of play.
"We lost some players here over the last week, and it really hurt us," Kilby admitted. "When we played this team the first time, we lost to them 27-23, and it was a really close game. Not having those kids really made a difference," he said of Tuesday's semifinal game.
Kyle Firle led IR with six points, while Grace Snyder and Colby Willey both chipped in with two each, and Grant Argo converted a free throw for his lone point.
For CR, sophomore Divine Brown led the way with a game-high 17 points, including nine of them from beyond the arc. Six other Riders also figured into the scoring in the winning effort.
IR had battled tough through the first six minutes, only trailing CR 12-7 at that point. However, their lack of depth started to impact the Indians in the second and third quarters. The Riders took control during that 12-minute stretch, outscoring the Indians 15-0.
The disappointing result in the semifinals certainly does not diminish the success a first-year program enjoyed. With that success also came some learning about how to approach a season's preparation for the future.
"Look — we gotta check this off on the positive side for sure," concluded Kilby. "If we continue this program — which I hope the school does — we can only build on it."
By Jason Feather
Staff Reporter