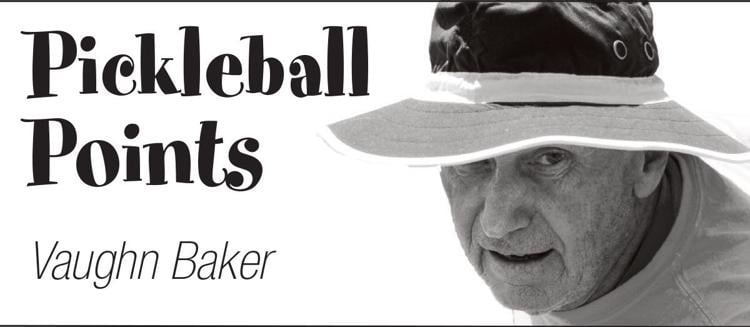 Like previous years, I plan to cut back the number of articles I write in the first quarter of the year, until the tempo of pickleball picks up again. If you have an important announcement to make, please send me details so we can share it with our ever-growing pickleball community.
Over the holidays, I had initial conversations with two groups on the northern side of Indian River about building indoor pickleball centers. What I find so amazing is that this is exactly how the indoor tennis centers started 50 years ago.
It was at the beginning of the tennis boom, when I started to work in the fabled Wilson Tennis Promotion department, and Wilson was deeply entrenched in helping guide that explosion. Olen Parks, the fellow who started this department, had been the road manager for the famous Jack Kramer when they barnstormed across America with some of the best players in the world. I remember that our tennis team at the University of Maryland called lines, and I clearly remember jumping service lines for Laver and Hoad. Who, you say?
Which brings me to today's pickle point. Investors don't know how many pickleball players we have living below Indian River. They don't even ask me, but instead approach the pickleball crowd above the Indian River, with whom they are more socially intermingled.
That's great for them, but three or four months a year, that trip — so simple in the cold months — takes two or three times longer because of vacation traffic.
The reader might ask, "Hey, Baron — What? Don't you tell them how many are we?" And I would say, "I have no clue, you see!"
So, today I am asking for a census of all the pickleball players sandwiched between Indian River and those communities clustered around Fenwick and Selbyville. I reached out to Steve Costa and his wonderful captains of the Coastal Communities Pickleball League and am asking them to give me a count of the players in their sphere.
I would like to know how many and how long — each member and approximately how long they have been playing. If you are a community not part of that league, or an individual, please email and give me your community and count — how many and how long each have been playing.
Please. It will be for the good of all pickleballers and, hopefully, like in previous years, I can get each of you a discount on your next pair of court shoes. We won't always be locked down and, one day, hopefully soon, we will bust out onto the field of pickleball courts like the Ravens or Eagles energetically entering the football stadium.
I am so anxious that I have been dreaming about pickleball.
Last night, an oracle appeared in the mist above my head, and she — why are oracles always women? — she whispered that she wanted coverage in the Coastal Point for an amazing guy, the great "KatKhan." With 800 years of lineal descent from the best horseriding athletes in the world, he brought incredible body strength and agility to tennis. But in a game determined by speed and coverage on court, his bowed legs from generations of horseback riding limited his performance.
He has now taken up pickleball on the smaller court, where his lightening reflexes and incredible sense of balance have contributed to his overnight success. His wife can shoot arrows with her feet from a moving horse. I expect them to climb the pickleball mixed-doubles ladder to great heights. I bet no one gives them bad line calls.
I then asked, before she disappeared into the mist like any ordinary, run-of-the-mill, 10-cent-store oracle, what advice she might have for me. She laughed and said, "Maybe try to ski" — a major pickleball championship was no longer in the cards for me. But then she asked if I would write a helpful story in the Coastal Point about how to play better pickleball doubles. Next time, I said, but in the meantime, I hope to hear how many pickles are we.