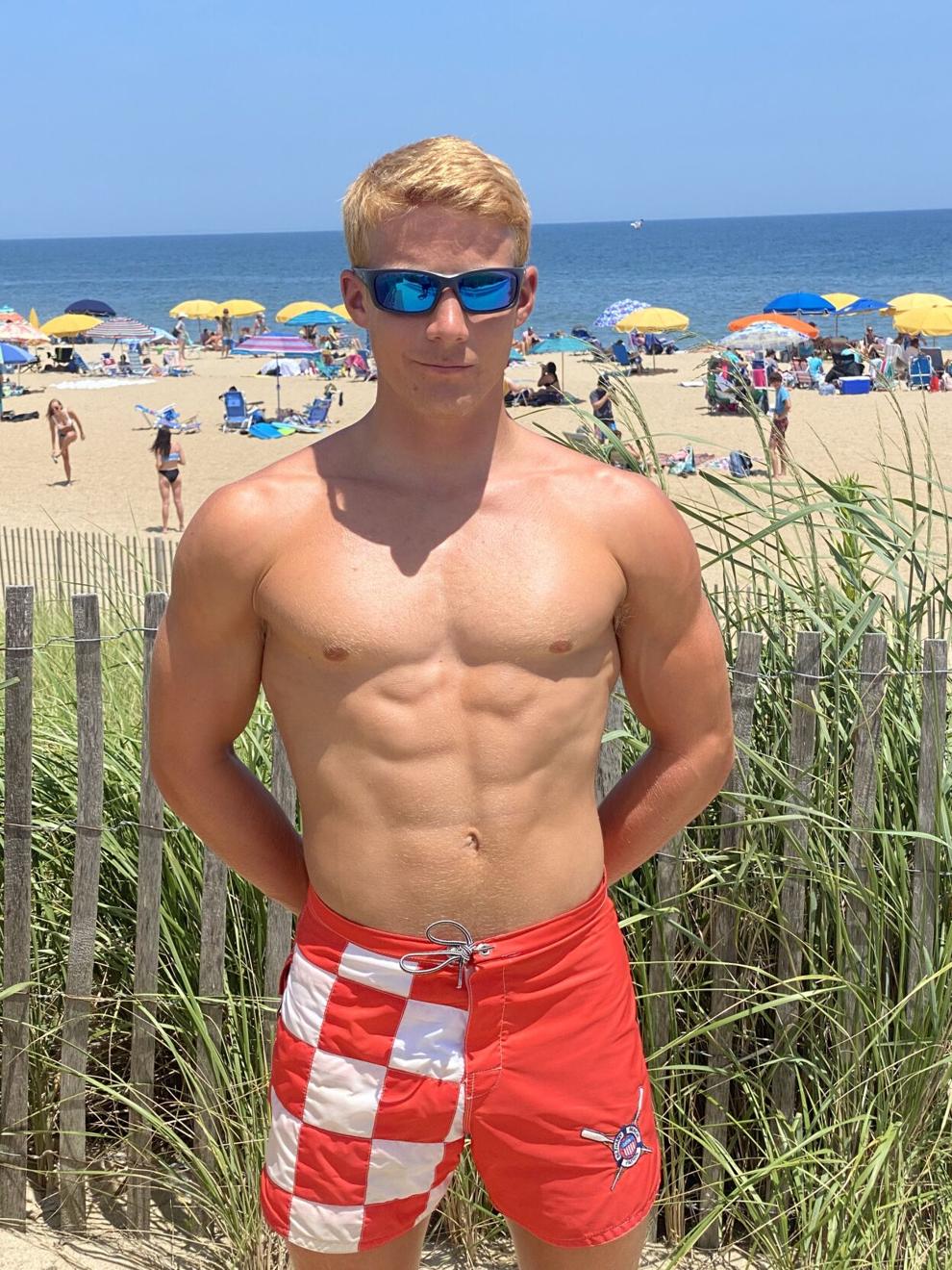 Starting his lifeguard career at the young age of 15, Miller Gladding said he knew that he would want to eventually wind up on the beach, having always been there on vacation growing up.
Those days at the Seaford Community Pool led him to the beach at Bethany Beach, and having his sister serving as a seasonal police officer gave him the information he needed to pursue his dream. It also helped that he had an in with BBP lifeguard Bobby Rush, who was a teammate of Gladding's during his freshman year at the University of Delaware.
"Bethany has always kind of been my place away from my family," said Gladding, a 2018 graduate of Seaford High School. "I thought it would be neat to lifeguard there. So I reached out to Capt. [Joe] Donnelly, and he got back to me that same day. He is a super-nice guy. It all kind of went from there."
Gladding has always been an athlete, having played ice hockey from the age of 3, thanks in large part to the guidance of his father, Matt Gladding, who had a chance to play professionally with the Los Angeles Kings. Gladding's mom, Kelly Brossard, and his dad both still reside in Seaford.
Miller Gladding recently transferred from UD to Salisbury University, where he will be playing on the Sea Gulls ice hockey team, going back to where it all started for him — on the ice.
However, with Gladding's passion and love for being a lifeguard, he hopes to continue being back on the beach every summer, as long as he can find a balance with his professional career upon graduation.
"When I was in high school, I would travel up and down the beaches to see which one I liked the most," admitted Gladding. "I would always stop off in Bethany because I liked the small-town feeling and the people. It was always more relaxed than Ocean City [Md.] where I grew up," he added, noting that his grandparents had a house there. "It was always so chaotic down there."
His plan is to continue lifeguarding, even after college.
"Honestly, as long as I can make it work. Physically, I feel like I can make it long term. It's just a matter of whatever else life brings between me and being a guard. I am looking forward to coming back next summer."
Gladding makes the trek up from Ocean City six days a week to patrol the beaches at Bethany. He has had some tremendous opportunities and growth as a person that he attributes to the lifelong friends he has made in his three years on the beach patrol.
"In these past three years, I have made a lot of growth as a person with the patrol and outside of the patrol," said Gladding, who is a history major with a minor in political science at Salisbury University. "It's changed my life so much for the better. I have made some great friends that have really helped me grow as a person."
When he is not on the stand, Gladding participates with the Bethany Beach Patrol's lifeguard competition team. He has already participated in several events this year, including the paddle relay and paddle rescue, and he plans on doing the pull-up competition at Dewey Beach, the "suicide dash" at Bethany and water flags.