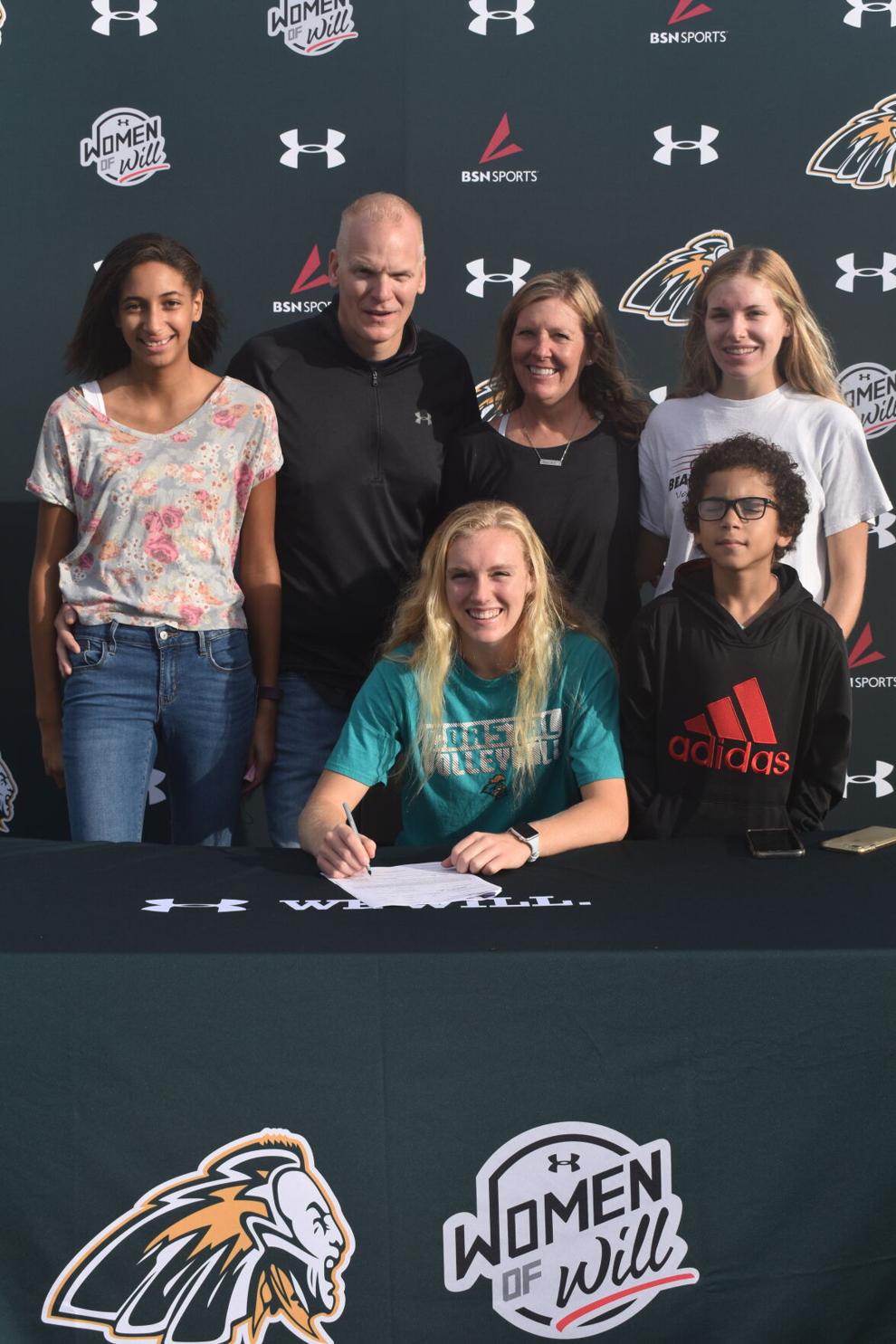 The awards and accolades keep pouring in for Indian River High School senior Raychel Ehlers. The Indians girls' volleyball standout was recently named the 2020-2021 Gatorade Delaware Volleyball Player of the Year.
The honor recognizes Ehlers as one of the nation's best high school athletes, in a program that Gatorade started 36 years ago. Ehlers becomes the first IRHS volleyball player to be chosen by Gatorade. She is the fourth overall Gatorade Player of the Year for the IR athletics program, joining Caitlyn Forte (girls' soccer), Brooke Beam (girls' soccer) and Jamie Jarmon (football) as previous winners.
"It's an unbelievable honor," Ehlers said of the award. "I was sleeping still," she said of the morning she found out, "and my dad said, 'Check your email.' I told him I would when I woke up, because my alarm hadn't gone off yet. He said, 'No, check it now.' So then I woke up, checked my email, and found out I was Gatorade Player of the Year."
The 5-foot-9 Ehlers was an outside hitter for the Indians this past season, when she was clearly the best player on the floor in every match IR was playing. She recorded a school-record 297 kills, 135 digs, 73 aces on serve and 13 blocks. Those efforts were a strong reason why the Indians made it all the way to the DIAA state volleyball playoffs quarterfinals round, coming up just short of the semifinals in a 3-2 setback to Padua Academy.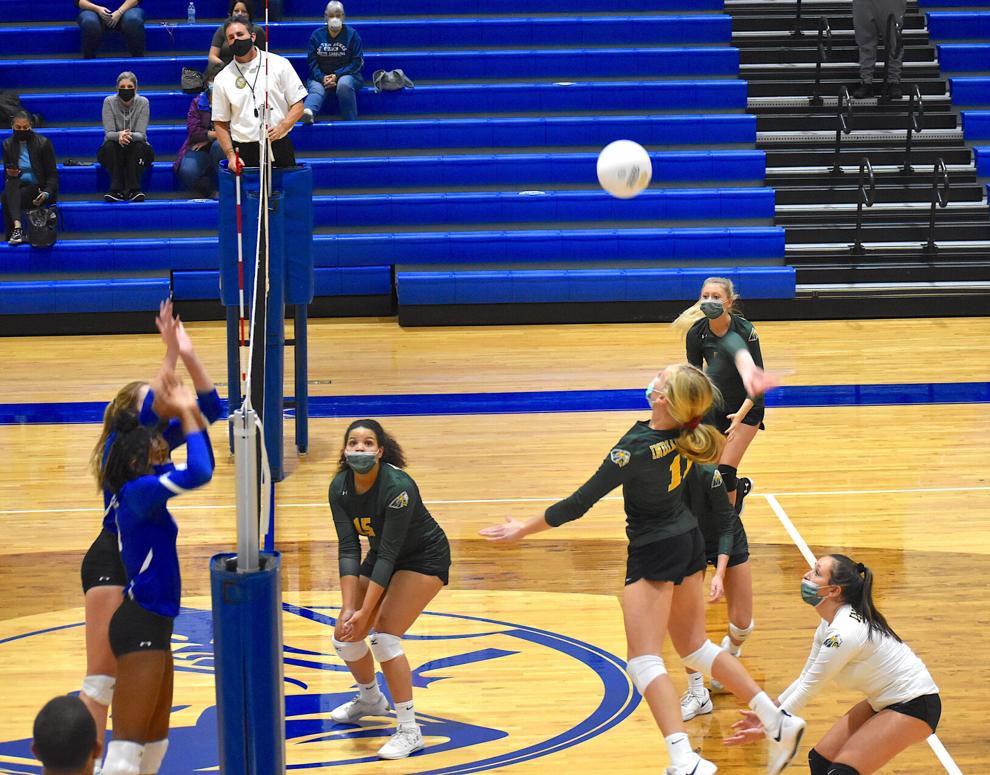 Among the other honors bestowed upon Ehlers this season, she was also selected as the Delaware Volleyball Coaches Association's Player of the Year, while also earning her third All-State selection and fourth All-Conference nod.
"It's really awesome to be given this gift by God," said Ehlers, who is also a notable on the beach volleyball scene. "I'm very thankful for it. Without lots of indoor clubs or beach clubs around here, and to be able to just play at a higher level — I mean, I have to travel a lot to do so — but to be given these awards, I'm very grateful for it."
Through Gatorade's cause marketing platform "Play it Forward," Ehlers was provided the opportunity to award a $1,000 grant to a local or national non-profit youth sports organization of her choosing, and that grant is staying right here in the area.
"I chose Ball4All for my local non-profit organization," Ehlers noted. "It's a great organization that helps provide opportunities for kids to play sports in the area."
Ehlers is also eligible to submit a 30-second video explaining why the organization she chose is deserving of one of 12 $10,000 spotlight grants, which will be announced throughout the year. To date, Gatorade Player of the Year winners' grants have totaled more than $2.7 million across 1,117 organizations.
The Gatorade Player of the Year Award, which recognizes not only outstanding athletic excellence, but also high standards of academic achievement and exemplary character demonstrated on and off the field, distinguishes Ehlers as Delaware's best high school volleyball player.
Now a finalist for the prestigious Gatorade National Volleyball Player of the Year award, to be announced in the next week or so, Ehlers joins an elite alumni association of state award-winners in 12 sports that includes USA Volleyball players Kayla Banwarth (2006-2007, Wahlert High School, Iowa), Alisha Glass (2005-2006, Leland Public High School, Mich.), Jordan Larson (2004-2005, Logan View High School, Neb.) and Foluke Akinradewo (2004-2005, St. Thomas High School, Fla.).
She has maintained a weighted 4.45 GPA in the classroom, which is incredible in and of itself. In the fall, Ehlers signed her National Letter of Intent to accept a full-ride scholarship to play beach volleyball at Coastal Carolina University this upcoming school year.
Ehlers is also a member of her church's youth ministry, and has volunteered locally on behalf of a food pantry, a summer camp, the Special Olympics and Operation Shoebox.
Clearly, she possesses and exhibits all the qualities and criteria needed for the honor from Gatorade.
The Gatorade Player of the Year program annually recognizes one winner in the District of Columbia and each of the 50 states that sanction high school football, girls' volleyball, boys' and girls' cross-country, boys' and girls' basketball, boys' and girls' soccer, baseball, softball, and boys' and girls' track-and-field, and awards one National Player of the Year in each sport.
The selection process is administered by the Gatorade Player of the Year Selection Committee, which works with top sport-specific experts and a media advisory board of accomplished, veteran prep sports journalists to determine the state winners in each sport.
Ehlers joins recent Gatorade Delaware Volleyball Players of the Year Savannah Seemans (2019-2020, Saint Mark's High School), Madeline Matheny (2018-2019, Charter School of Wilmington), Emily Jarome (2017-2018, Padua Academy) and Sydney Fulton (2016-2017, Delaware Military Academy), among the state's list of former award winners.
Since the program's inception in 1985, Gatorade Player of the Year award recipients have won hundreds of professional and college championships, and many have also turned into pillars in their communities, becoming coaches, business owners and educators.