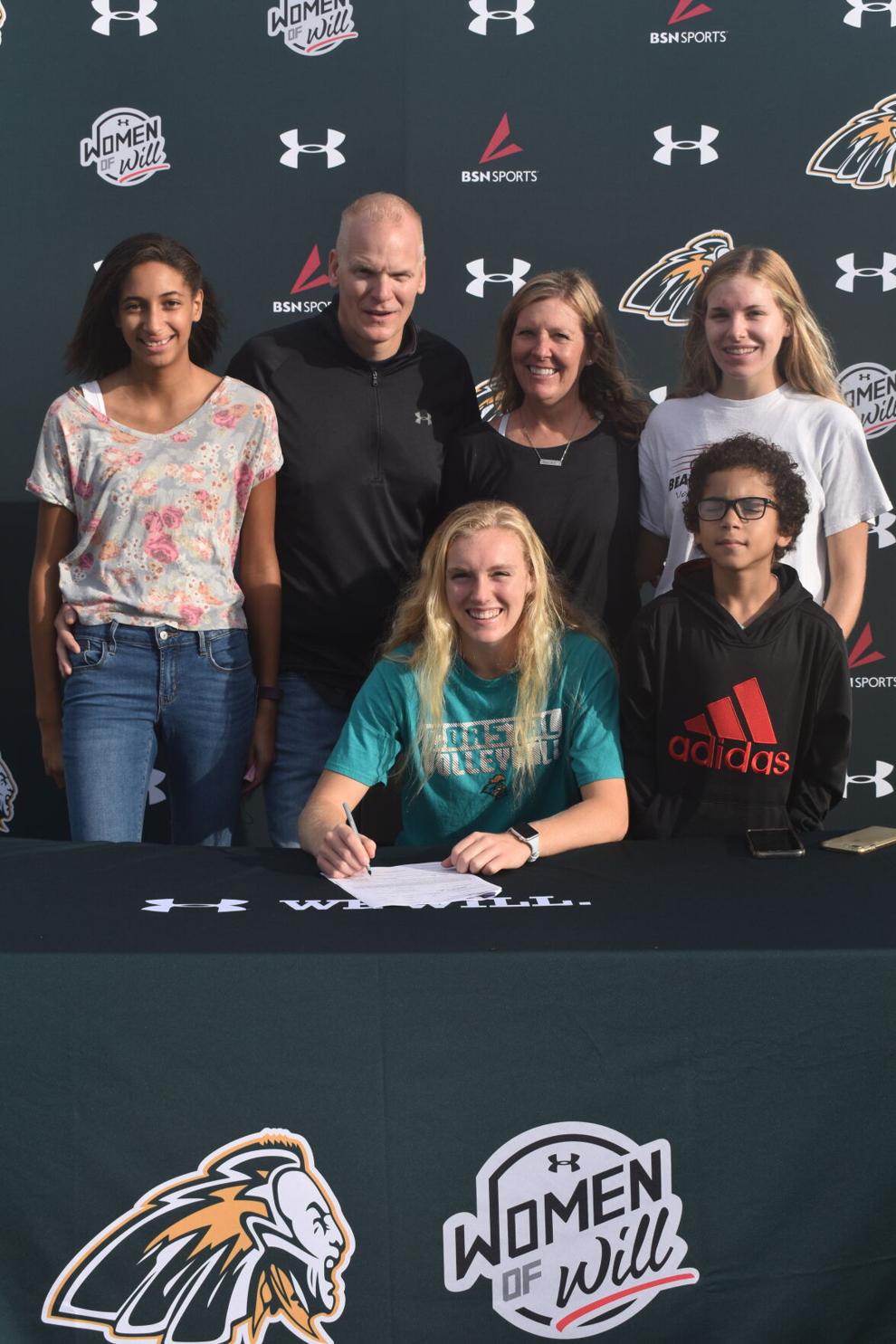 For what is believed to be the first time ever, a girls' volleyball player from a Southern Delaware school was named the state's Player of the Year.
And that accomplishment went to Indian River High School's Raychel Ehlers, as she has been named the 2020 Delaware Girls' Volleyball State Player of the Year.
"It is a huge honor to be named Player of the Year, and I was not expecting it," said Ehlers, who was also named to the Henlopen Athletic Conference's first team. "I give all the thanks to God for giving me the talent and ability to play this sport. I also have to give some credit to my little sister for giving me great sets," she added of younger sister Camryn Ehlers.
"I also want to thank my coaches. Rich [Comly] made sure all the northern coaches knew my name, and Coach Jay [Clark] went back and watched all the film to put my stats together."
For Comly, the Indians' head coach, the recognition for Ehlers is more than well-deserved.
"Raychel is a special player that truly deserves all the accolades she gets because of how hard she works," Comly said. "She has been the most dominant player in the state this year, clearly, and will do great things at the next level."
That next level, of course, is the NCAA Division I program at Coastal Carolina University, where she will be playing beach volleyball on a full scholarship next fall.
The Player of the Year honor was the cherry on the top of an absolutely stellar scholastic career for Raychel Ehlers. She finished up her career with 1,101 kills, which is a school record. She also had 175 aces over her four seasons, to go along with 77 blocks and 589 digs. For the season, Raychel Ehlers had 307 kills, 73 aces, 13 blocks and 135 digs.
"I am going to remember my last game against Padua," she noted of the 3-2 loss in the state quarterfinals, "and how close we came to getting into the semis," Ehlers continued. "I believe that was the best our team played all season, and we all gave everything we had. I'm also going to remember how much fun I had getting to play alongside my sister. I couldn't have gotten all my kills without her.
"I'll always remember our biggest win in the Henlopen conference championship last year," she added of the win over Smyrna, for the first time in school history. "I'm going to remember playing during COVID, and all the restrictions we had to deal with, like wearing a mask while we play, which I hope I never have to do again. I think the South [division] has begun to make a name for themselves, and I hope they continue to succeed."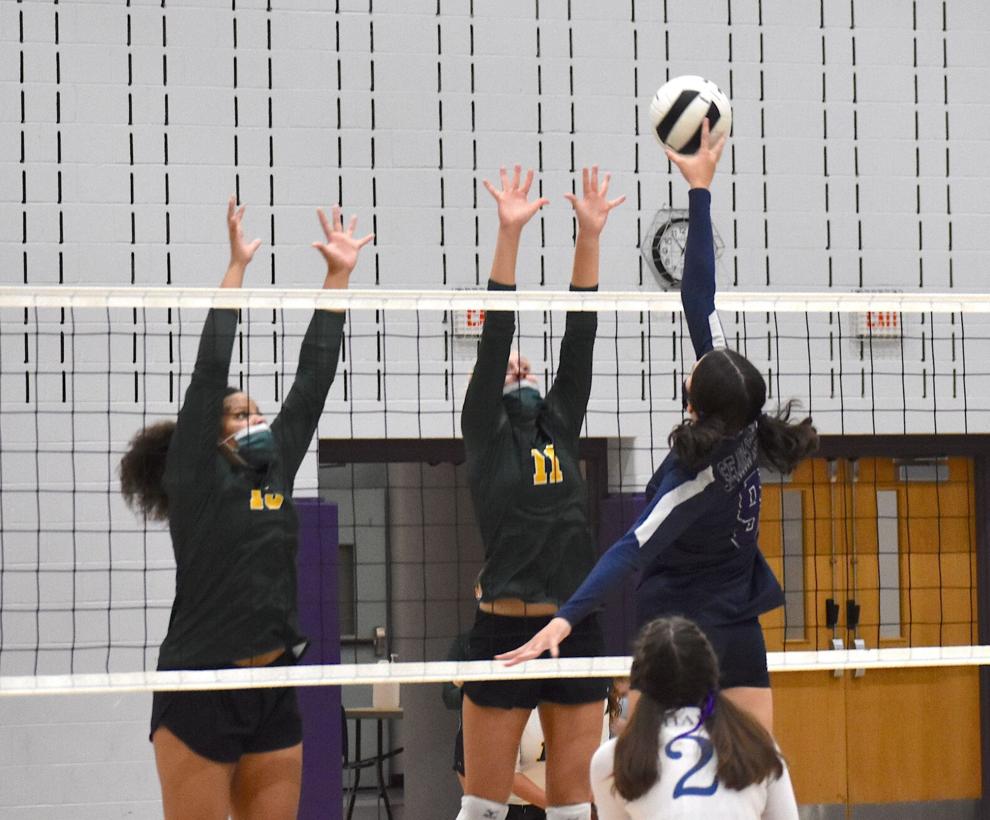 The Indians also picked up some other HAC recognition, with Raychel Ehlers, Camryn Ehlers, and Lia Diakos garnering first-team honors. Mya Mumford was named to the second team, and Nicole Woody was bestowed with honorable-mention status.
Camryn Ehlers, in just her second season, has been impressive in her own right. The sophomore has already established the school's career record for assists in a season, as well as a career. So far, she has 798 career assists, with the school-record mark of 423 coming just this year. For the season, she also had 18 kills (52 career), 36 aces (82 career) and 103 digs (175 career).
Diakos' efforts this year certainly warranted her inclusion on the first team. She had 96 kills, 11 blocks, 56 digs and 42 aces in her junior year.
Mumford, also a junior, had 54 kills and 44 blocks this season. Senior Woody added 69 digs for the season. She recorded 83 career digs and 52 career aces.
"I thought that we deserved to get more on the all-conference list, but certainly happy with what we got, for sure," said Comly. "The teams in the conference knew our players and really recognized how valuable they are to us."
The IR dominance of the South division continued this year, as no one scored more than 17 points in a set.
"We achieved all our goals, and we were three points away from going to the Final Four," he continued. "We didn't get to play outside the conference to face some of the stronger non-conference opponents due to COVID this year, like we would have been able to in other years. Plus, there were fewer games, and we weren't able to play any scrimmages before the season started."