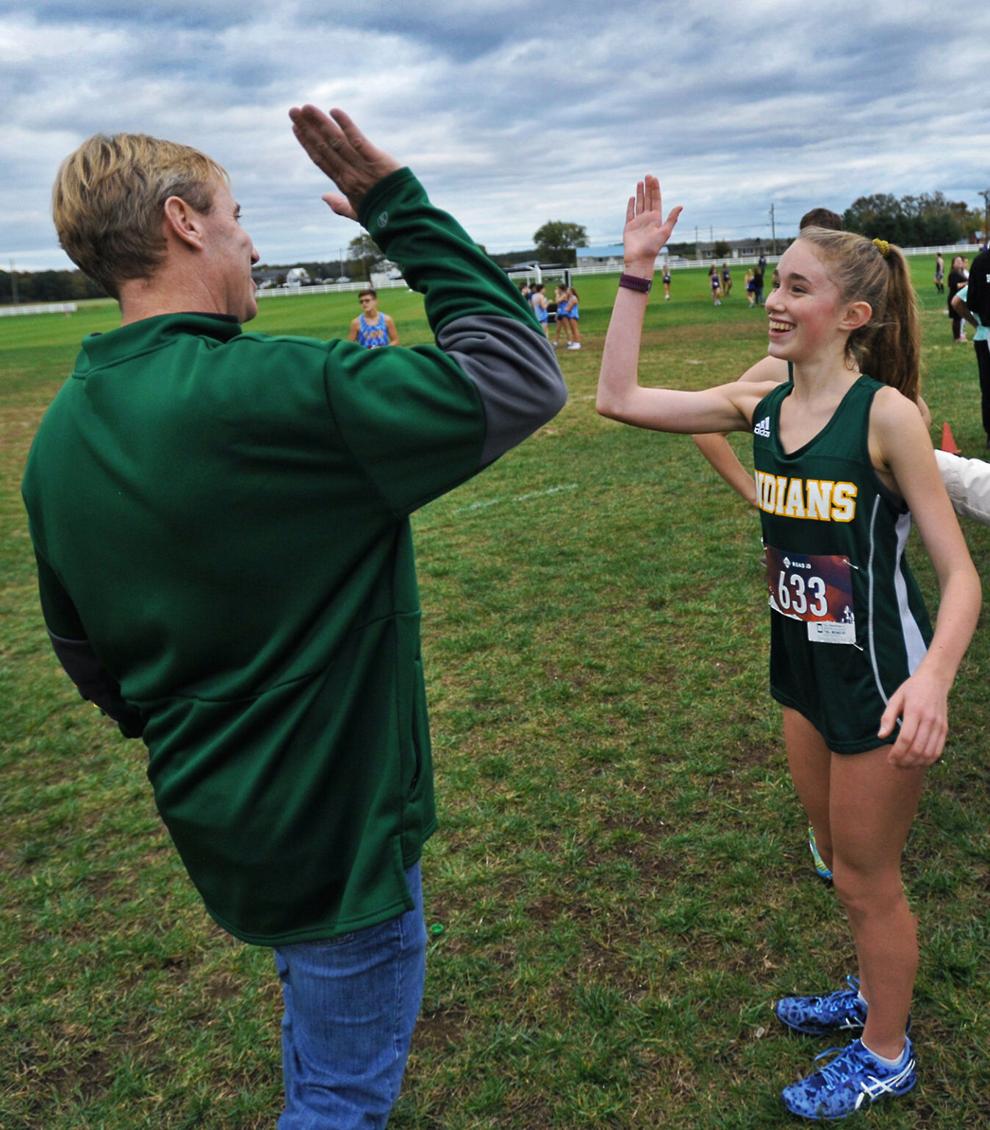 There's fast, and then there's Brynn Crandell fast. It's two different levels, and, quite honestly, no one is even close to being on her level this year.
The Indian River High School sophomore has won every single race she has entered this year, and add to that last week's Sussex County Cross Country Championship event, held at the course at Sandhill Fields in Georgetown.
Crandell crossed the finish line well ahead of the rest of the competition, with a time of 17:58.5, which was an extremely impressive 5:47/mile pace.
"It's an honor," Crandell admitted after the race. "I'm thankful for every minute of success I've enjoyed, but there are a lot of strong and up-and-coming runners in our county, so I don't want to get complacent or satisfied."
Her success has not been by accident, as all of her hard work, perseverance and dedication in the offseason have led to her winning efforts this season.
"There were many times I would run over the summer, often alone and for long periods of time, and I would ask 'What's the point?'" she said. "When I see the results of the races this season, I think back to those days. I'm glad I put in those miles. I'm very pleased for what I've been able to accomplish with the help of my coaches, teammates and family."
Katie Kuhlman of Cape Henlopen High School was second with her time of 19:03.9. Sussex Tech's Arina Varrato was third at 20:04.1, while a trio of Sussex Academy runners in Sadie Tunnell (20:29.5), Lily Bowe (20:33.3) and Katya Geyer (20:34.2) went 4-5-6.
Kaiden Bonbright was 14th for the Indians with a time of 21:56.6, while teammates Lila Hanley (22:54.8) and Heather Smyth (23:07.8) finished in the Top 25 out of the 71 runners who participated in the girls' race.
Cape Henlopen won the team title, despite tying Sussex Academy with the same amount of points, because the Vikings' overall Top 5 times were faster than the Seahawks' — 1:43.48 to 1:44.51. The Indians were third in the team standings, with 85 points and a Top 5 race time of 1:50.28. The remaining team standings were Sussex Tech (91 points), Sussex Central (143), Delmarva Christian Academy (162), Laurel (170) and Seaford (only two racers finished).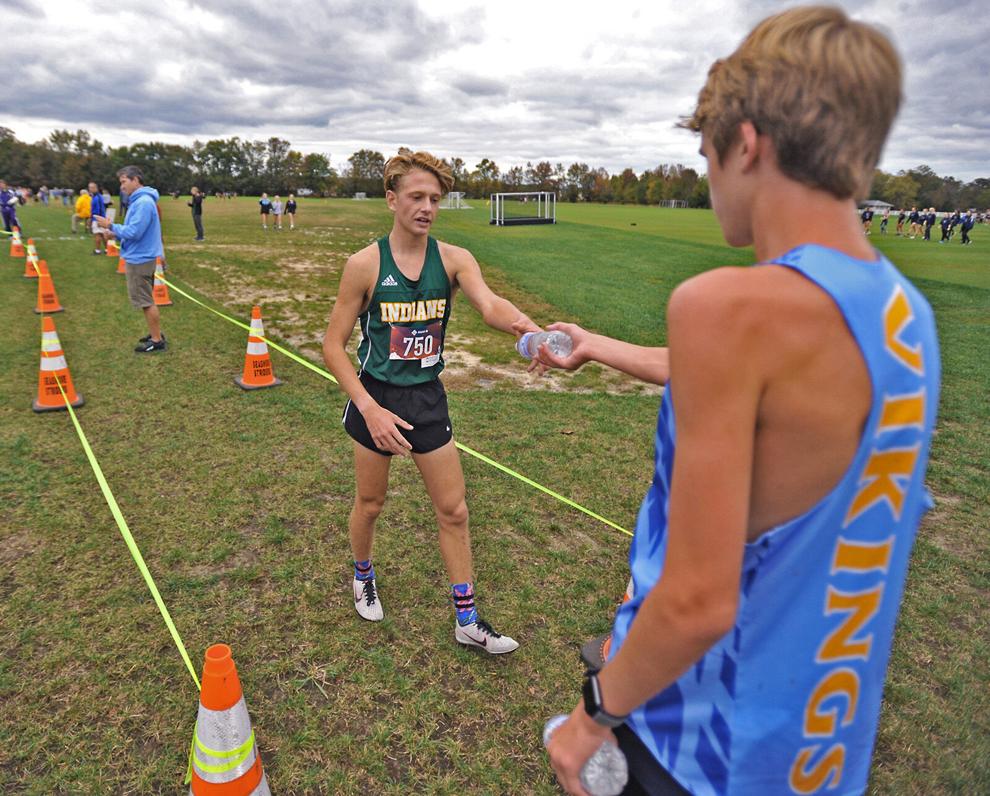 On the boys' side of things, Indian River's Chase Sims was second overall, coming in just 16 seconds behind Cape Henlopen's Ryan Baker, who won the race with his time of 15:23.6. Cape also saw their runners round out the Top 5, with Julian Callaway (16:22.6), Joseph DeGregory (16:29.3) and Liam O'Donnell (16:37.8) leading the Vikings to the overall team championship.
IR's Drew Barthelmess raced to a 17:57.9, which was good enough to finish 13th overall, with teammate Cole Donnelly coming in right behind him, in 14th place with his time of 18:00.7. Shane Hall crossed just outside the Top 15, in 16th place with a time of 18:18.9.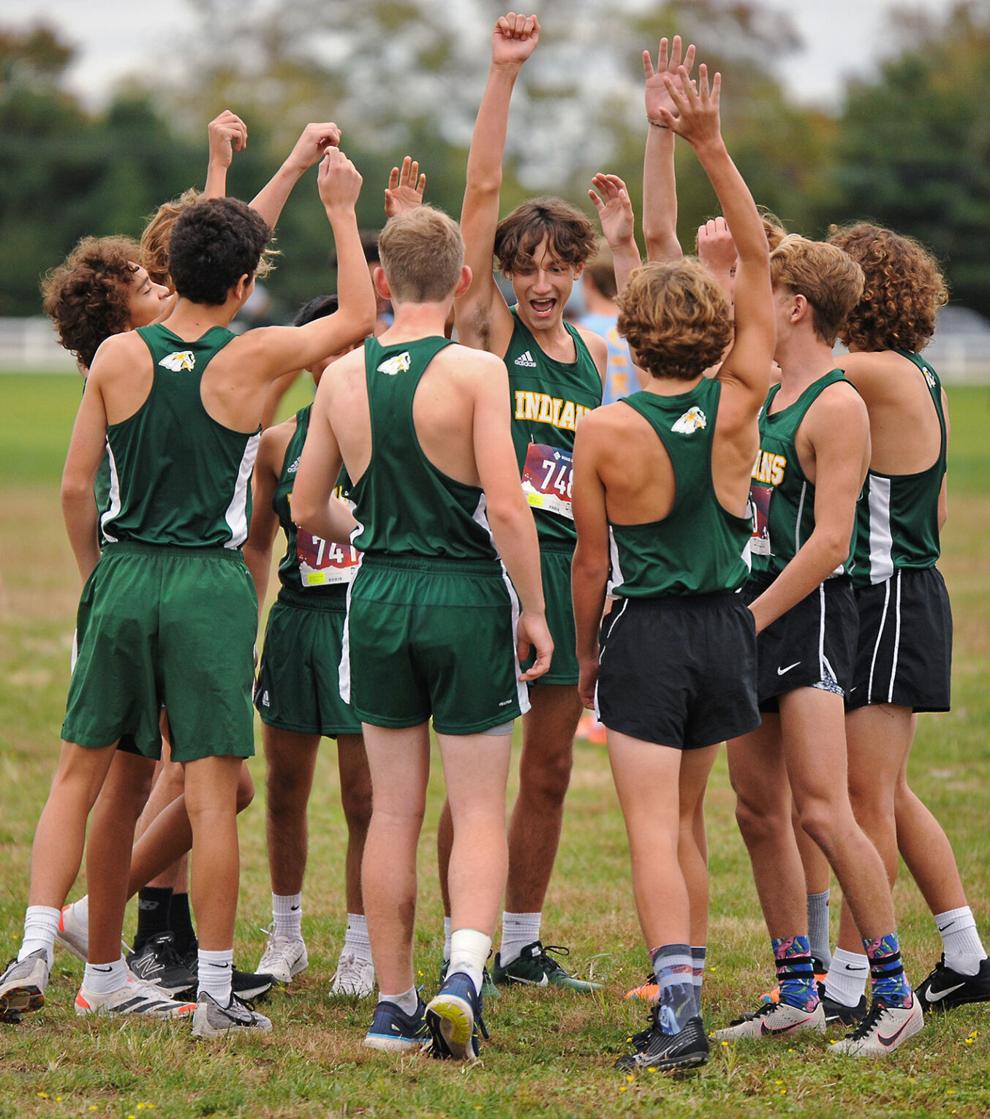 The Cape boys won the team championship, just like their female counterparts, with 21 points. IR was second for the boys, with 66 points, followed by Sussex Tech (76), Sussex Academy (118), Sussex Central (148), Delmarva Christian (155) and Laurel (164). Seaford only had four racers participate, and therefore did not register any points in the team standings.
Up next for the Indians' cross-country team is the 2021 Henlopen Athletic Conference Cross Country Championship meet at Killens Pond State Park in Felton on Saturday, Nov. 6, at 2 p.m. The 2021 DIAA State Cross Country Championships will be hosted at Brandywine Creek State Park the following week, on Saturday, Nov. 13.