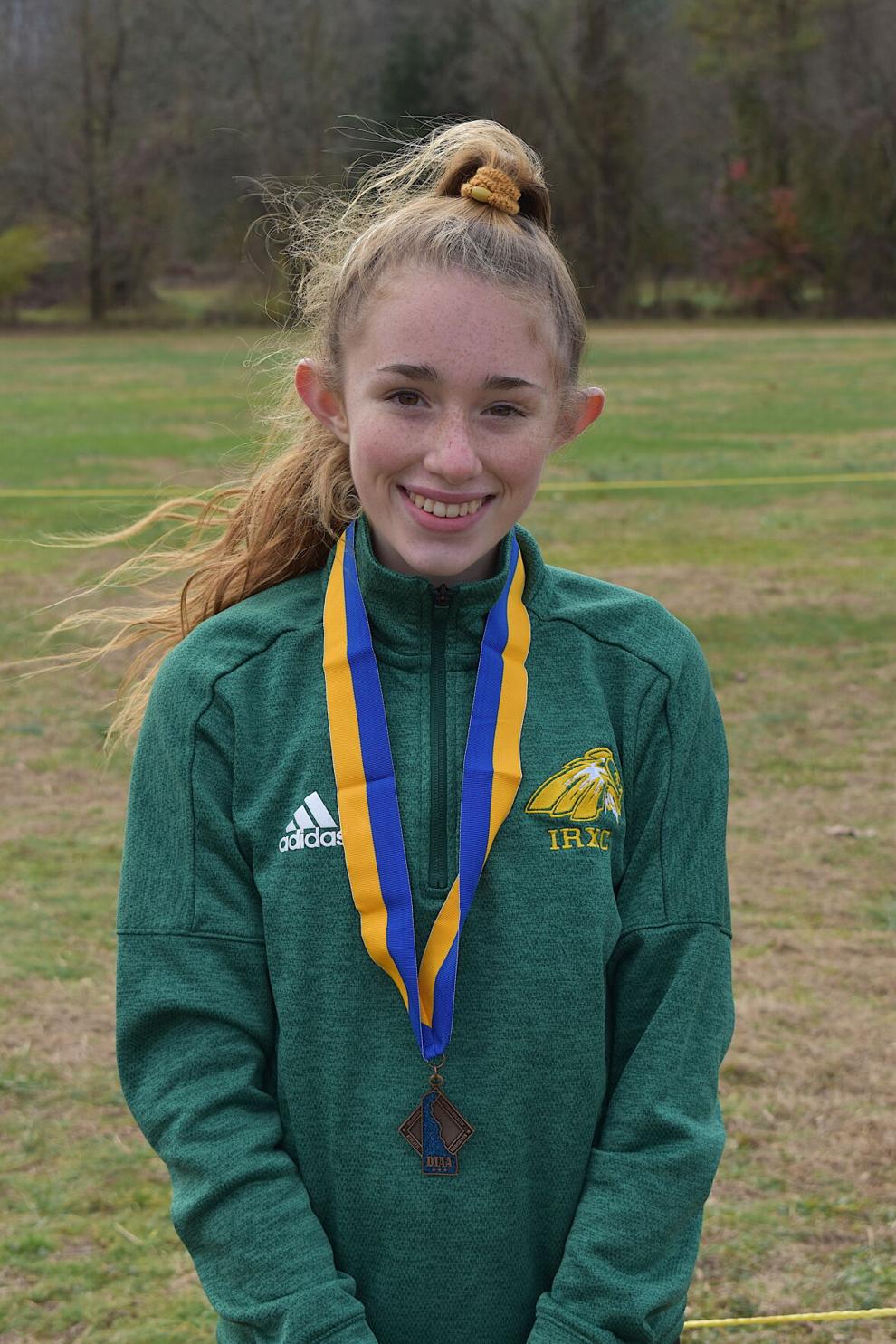 It was a historic day for the Indian River High School cross-country program for a couple of reasons on Saturday, Dec. 5, as they participated in the DIAA Cross Country State Championship meet at Killen Pond State Park.
Freshman Brynn Crandell became the highest-place finisher in school history with her third-place performance in the Division II girls' race, while teammate Declan Burke, a senior, became the highest-place finisher in school history in the Division II boys' run with his eighth-place finish. Both IR runners earned themselves medals in the process.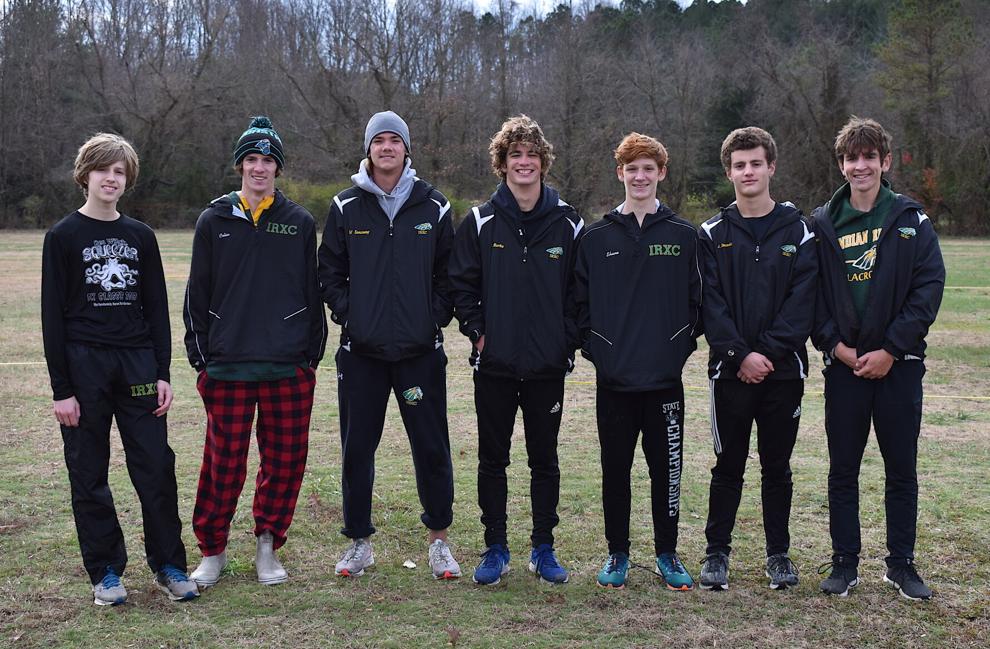 The IR boys team came in third overall, which is the best finish in school history at the state meet, coming in only behind state champion Tatnall School and Wilmington Friends.
"To see someone come into a running program with virtually no experience, and get just fast — and not only fast, but smart about the way she runs…" IR cross-country coach Rick Hundley said of Crandell. "She had a gameplan today, and she did exactly what she had to do to give herself a shot. She ended up in third, and she wasn't far behind one or two. She ran exactly how we needed her to run it, and she'll learn. She's a very good runner, and she'll only continue to build speed. It will be her day soon."
Crandell's time of 19:17 was almost her best mark of the season, but still stands out considering the amount of cold, wind and water on the course from the day and night before that saturated the grounds at Killens Pond.
"There were a lot of spots out on the course where there was mud and water, and you couldn't really get around it," Crandell said afterwards. "I think I ran well for the conditions. I wish it would have been a better day [weather-wise] so I could have given more. Third in the division is just crazy. It definitely helped that I ran here last week," she said of the Henlopen Athletic Conference Championship meet, "so I knew where some of the wet spots were going to be, and I kind of knew how to run the hills better."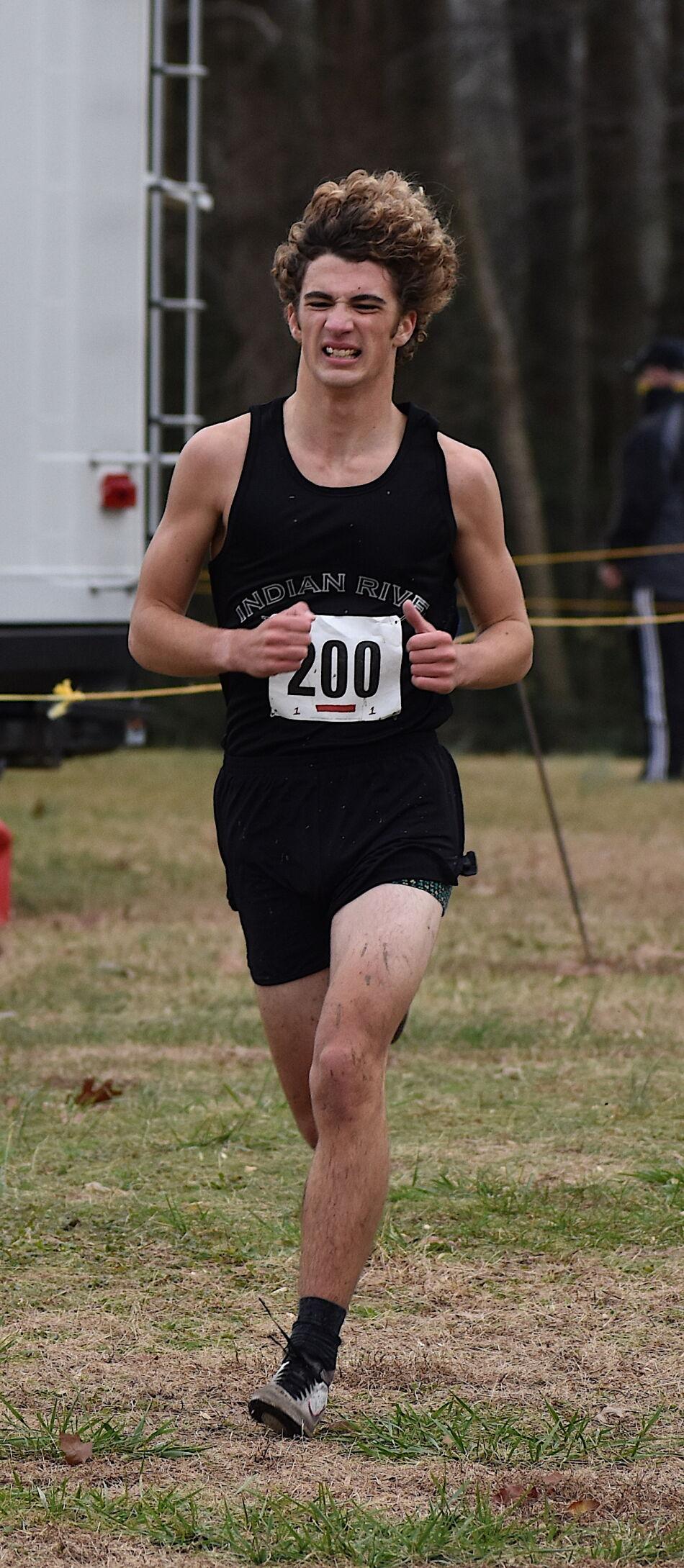 For Burke, it was his final attempt to get the elusive medal in the state meet, and he succeeded, running his best time ever on the Killens Pond course.
"It feels pretty good, and it was my best time here," said Burke of his performance. "It was a little off my PR (personal record) from last year, but the conditions were tough, with the cold and the water and mud all over the course. There were several spots out on the course where it was really wet and guys were slipping. I'm really happy with the results, and really happy with the place."
IR's R.J. Senseny just missed out on a medal, crossing the finish line in 16th place with his time of 17:43. Ben Spencer was 24th at 18:25, and Colin Hudson was 35th at 18:57.
Tiffany Herrera of St. Mark's won the girls' race with her time of 18:51, followed by Tatnall's Lydia Colasante at 19:02. Conrad's Erin Ranegan was fourth (19:42), while Stephanie Herrera of St. Mark's was fifth (19:44).
IR freshman Heather Smyth also competed in the event, turning in a time of 29:41.
Ursuline Academy won the girls' team state title with 56 points, beating out St. Mark's (80), Conrad (111), Tatnall (113) and Archmere Academy (137).
On the boys' side of things, Tatnall's Declan McDonnell and Andre Latina finished 1-2 in the race with times of 15:51 and 16:32, respectively. Wilmington Friends' Chris Rosado finished in third place (16:42), Delaware Military Academy's Quinn O'Dell was fourth (16:43), and Nicolas Pizarro of Tatnall was fifth (16:54).