Every year at this time I highlight someone who I feel has made a significant contribution to the pickleball community. But, this year, I am looking at our American youth in general.
I know famous men and women all around the world who reached some level of stature in their sport. We periodically communicate to stay in touch, and almost all of them have been drawn back to supporting some local sport. Most of those I befriended came from the world of tennis, and mostly from the public tennis courts.
What motivated them to return to the trenches of sport? If I could sit with them in an auditorium when I asked that question, I think most of them instantly would talk about how sport taught them, as well as troubled teammates, character, integrity and fairness.
As I write this, I am reflecting on some bada.. kids in my era that became involved in public tennis programs and morphed from caterpillars to butterflies. Interestingly, they were not the ones to later get into problems and go to prison.
Why is that? With the odds greatly against them, they still learned from sport about character, fairness, and to treat everyone equally.
In the June 19, 2018, edition of the Coastal Point, I wrote about a young black kid, Arthur Ashe, and how the rules had to be changed to accept him so he could play in tournaments. Those of us who came from modest backgrounds and the public courts were very accepting of Ashe. I saw prejudice around me, even in my extended family, but I only saw Ashe as one of the guys, a very good player who, for me at least, was difficult to beat. I had no problem eating with him, bunking with him or practicing with him.
Through sport, Ashe was able to address injustice.
Not all the players then were accepting and, strangely, they were the ones who I would classify, using an expression from racing, as "Also Rans," who frequently had the benefit of many lessons but never broke into the truly competitive side of sport. Interestingly, they were the self-appointed who seemingly were in charge of defining acceptable race, color and religion. I was just 14 but was already appreciative of the silent rules of competition as it related to character, fairness, acceptability, and a disgust of cheating and cheaters.
I went on to work in the sporting goods business around the world for four decades, dealing with others who came from sport backgrounds, and with the exception of four or five contracts, it was all done on a handshake. Many of the other players who came from the public courts went on to very successful careers, armed only with self-confidence gained from sport, and a solid foundation from the character building and work ethic aspects of sport.
Roger Flax, Ph.D., leadership consultant, author and filmmaker, was one of the kids from my era who came from the public courts. Roger, a varsity teammate at the University of Maryland, went on to create a successful executive motivational career, working with many major American corporations, like Johnson & Johnson. So I was delighted to learn that there soon will be a program for kids and their parents titled "Building Character for Life."
He has taken those character-enforcing traits we learned on the public courts and has developed a 27-module learning program for kids ages 6-8 and 9-12. It is based on his professional experience in this area, as well as years in sports. It will be available in both notebook and digital format. It is focused on teaching children, at an early age, what good character truly means, and how to make it part of their everyday lives. The course outline is impressive, and it reminds me of the things I learned as a kid in the early stages of athletic completion. I can't imagine any child with this program in his quiver would ever be intimidated in the Game of Life.
Well done, Roger, and we wish you well as you introduce this great program for young children across America. And parents and grandparents: Urge young children to get involved in real sport with other kids. Everyone benefits!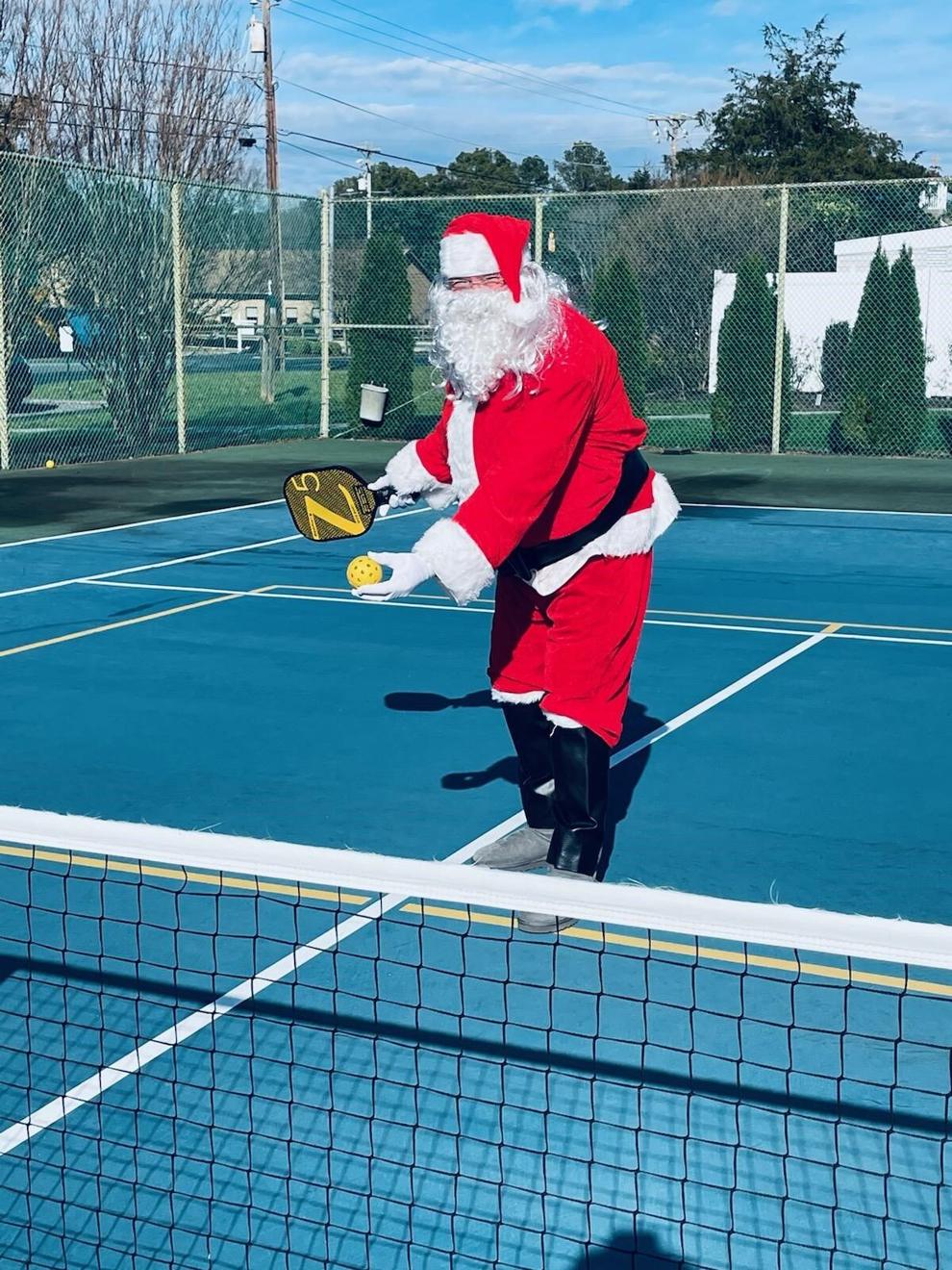 Note: There's a change in 2021 pickleball rules. A served ball that hits the net and falls within the service area will no longer be a "let," but will now be in play. Whoever made that rule has not been 70 years of age. However, we still have the advantage over those young whipper-snappers because of our wisdom!