An inspiration.
That's what former Indian River High football standout T.J. Burke is.
The native of Selbyville struggled mightily as a college freshman this past fall.
But Burke was able to draw on the values with which his parents — Tammy and Jeffrey Burke — had raised him.
Those values enabled the 6-foot-2, 305-pound defensive lineman to champion his hopes and dreams of succeeding on the turf and in the classroom.
"For me, the difference academically was by far the biggest jump from high school to college," said Burke, a member of IRHS's Class of 2022, an arts-and-sciences major. "The academics at Lehigh University are among the [best] in the country. I struggled with exams, changed the idea of what I wanted to major in about three or four times, and have lived in the library for about three-to-four hours a night. But I've managed to stay academically eligible, and I still plan to graduate," on schedule, he said.
A tough transition
Truth be told, he nearly quit.
He came so close to hanging up his football cleats and packing away his pads. Burke nearly ceased playing the hard-hitting, intense sport he loves.
The powerful student-athlete very nearly walked away from the gridiron less than a year removed from being an outstanding performer and team leader for the 2021 Indian River High DIAA playoff football team.
The leap from the Delaware high school gridirons on which he excelled to NCAA Division I Lehigh University and the Patriot League was an enormous one for Burke.
"Playing at the college level was a huge jump," said Burke. "Freshman fall camp was one of the hardest times of my life. At one point, I thought about not playing anymore."
But his committed teammates wouldn't let that happen, Burke recalled.
"They ensured that I wouldn't make that mistake," he said. "And I can't thank them enough. At the beginning of the year, I was third or fourth string, and that messed me up mentally. Every day I just kept showing up and practicing hard. I eventually [advanced] my way up to the second string. By the fourth week, I was playing 50-60 percent of the snaps at [defensive] nose guard."
Burke quickly accepted that football at the collegiate level would be completely different from what he'd experienced as a standout Indian River two-way interior lineman and running back.
"The scheme," he said of the strategy and menu of plays to enhance success, "you have to remember and run is way more complex than what I ran in high school," said Burke, who also wrestled and played boys' lacrosse at Indian River. "Everybody you play against is also a Division I football player, so you can't take any plays off. That makes the game a lot more physically exhausting.
"In high school, I could play 150 snaps a game like it was nothing. But in college I would play about 30-40 snaps on average … and I could barely walk after the game. It took me several weeks to adjust to everything, from the scheme, practices, games and even having to go home and watch practice films while writing an essay due at midnight!"
Skill-building and a coaching change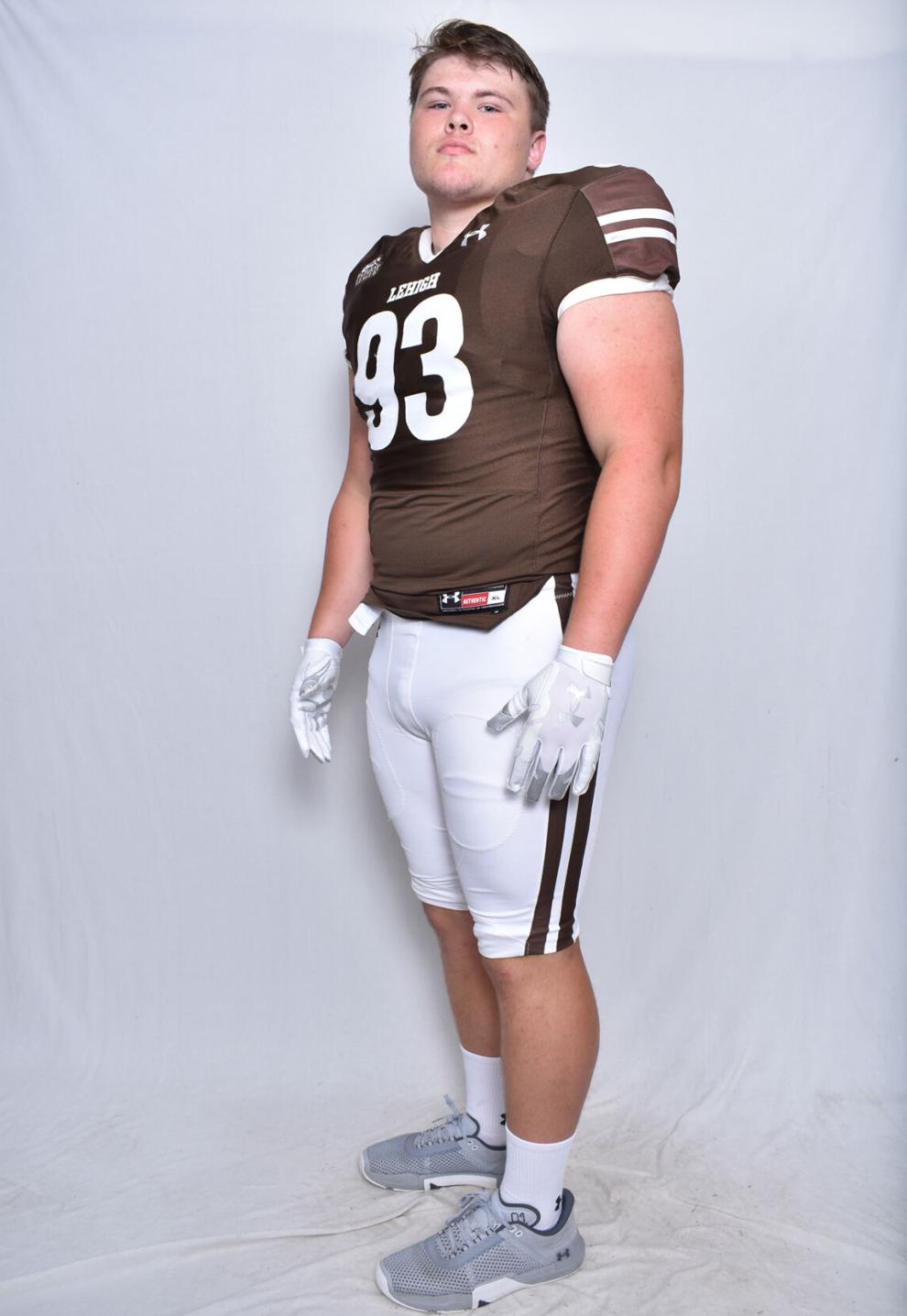 What Burke endured at the outset of his college academic and football career is not uncommon to first-year college student-athletes. The experience required an individual who possesses strong character and skills. Once he decided to stay the course, Burke began settling in and building his already considerable skill set in order to compete and win in the trenches of college football.
"Obviously, I've gotten a lot stronger and faster, and I understand the game of football a lot more than I did last year," he said. "The skill I had to improve on was being able to go 100 percent when my body was really exhausted. In high school, I could go half-speed on some plays, and still be better than everyone else. But in college, that isn't the case. I have to be able to go 100 percent on every single play so that I can do my job and compete more effectively in our defensive scheme."
Burke lined up at nose tackle in each of the Mountain Hawks' 11 games in 2022. He also made his first college football start, against Bucknell on Oct. 22, 2022. For the season, he registered eight tackles, including one in each of the final eight games. He also recorded a tackle for loss against Fordham on Oct. 8, 2022.
After Lehigh suffered through a 2-9 season (2-4 in the Patriot League), Tom Gilmore stepped down as head coach. He was replaced by Kevin Cahill, which resulted in a new defensive line coach for Burke.
"The coaching change was scary at first," Burke recalled. When Gilmore, he said, "announced to the team that he will be stepping down, we were excited, but nervous as well. I will say that I'm very happy with the coaches they hired, after meeting all of our assistants. Our defensive line coach," Demeitre Brim, was on staff "at the University of Nebraska last year. I think that the way our scheme will be run this year, as compared to last season, will allow me to make a big jump with my performance on the field."
"I'm looking forward to working with T.J. this season," said Brim. "His strength and athletic ability at his size will help us control the [defensive] front this year. I'm looking forward to his continuous development on and off the field."
Burke has spoken with the new Lehigh football coaches and says he's become very comfortable with each.
"Every morning, the coaches are at breakfast," and at team weightlifting sessions, "doing their best to make sure that we are all bonding in order to build good team chemistry going into the spring season. That's where we will be doing a lot" of learning how the defense will be run.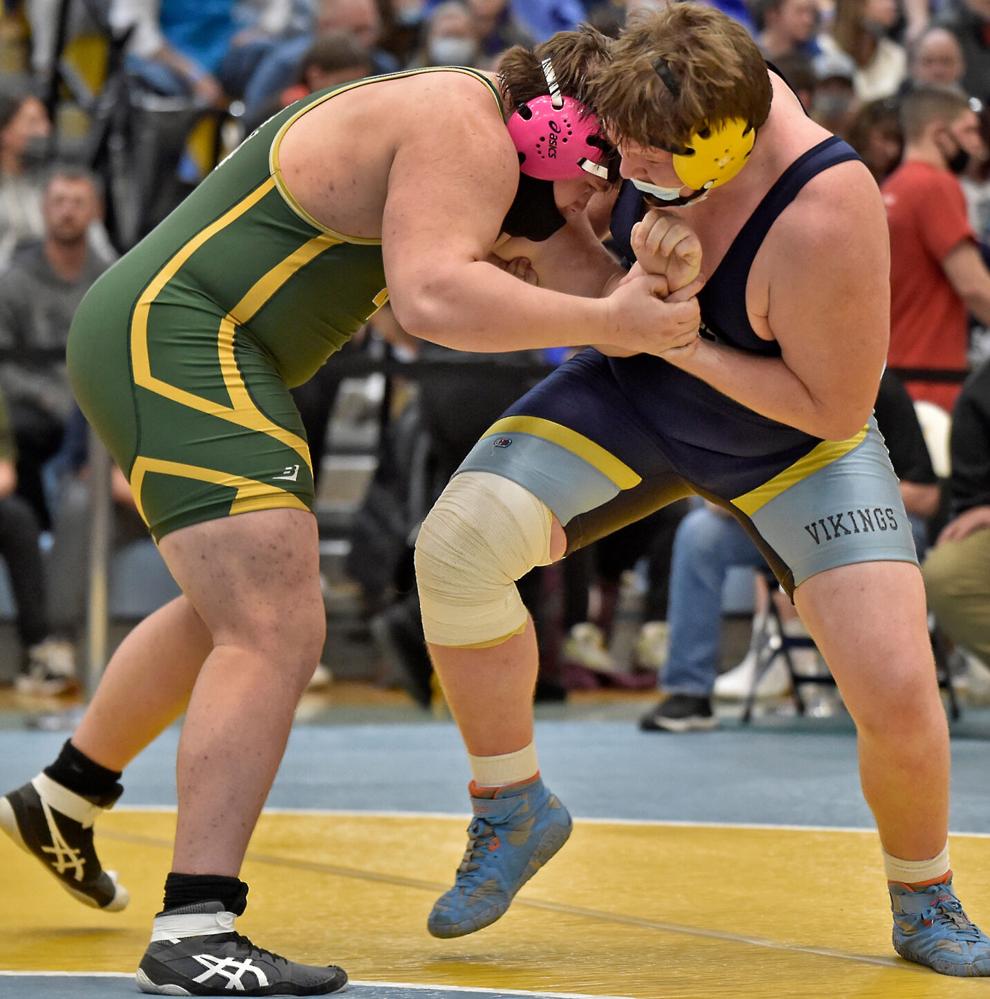 Although the Mountain Hawks have yet to practice on the gridiron since the coaching changes, Burke has impressed his new coaches with his commitment to enhancing his strength — a commitment that took root at Indian River High School.
When the team recently performed maximum lifts for the squat and bench press, Burke performed the highest number of squats on the team, with 595. That exceptional display of strength added his name to the school's all-time squat board, with one of the six best numbers ever performed at Lehigh University.