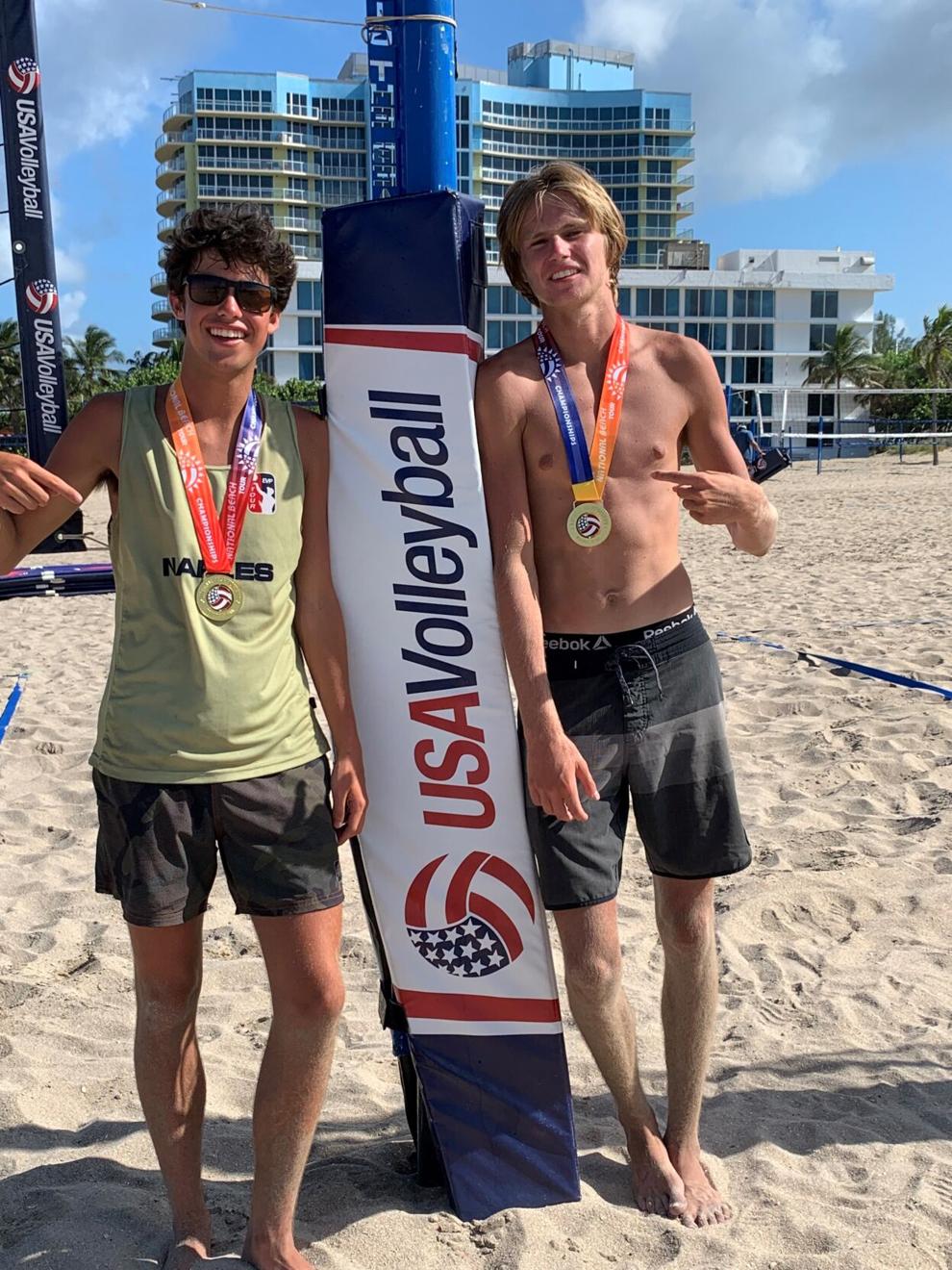 Indian River High School rising senior Carson Barnes has made quite the name for himself over the past couple years, in the state and on the beach volleyball circuit. Last weekend, he added some more accolades to his already stellar résumé teaming with Yorktown, Va.'s Ayden Teeter to win the 18U Boys' USA Volleyball National Beach Tour Junior Championship in Ft. Lauderdale, Fla., held July 13-15.
The duo swept its way to the title, never dropping a set, while winning both of the pools during play on Tuesday and Wednesday. The impressive showing earned the top seed for Barnes and Teeter, which included a bye into the second round of the bracket.
The 21-team field was simply no match for the power of Barnes and precision of Teeter.
"It was a great experience, and I love playing against some the best junior players in the nation," said Barnes, who is the son of Jim and Kathleen Barnes. "Also, playing with Ayden is a lot of fun, because he is a great player and we play well together. We help each other be better, and it was great to get the win with him. Also, having Coach Teeter coach us really helps during the tournament."
A week prior to the beach nationals, Barnes and Teeter teamed up to play in the World Trials for a chance to represent the United States in the U21 Division in Thailand in September. Despite another impressive showing, the duo came up just short of the podium, finishing in fourth place overall. They were the only high school-aged boys entered into the tournament.
Barnes and Teeter will be heading to Atlantic City, N.J. for the AVP Junior Beach Volleyball Nationals this week before going back down to Florida for a select USA High Performance Beach Volleyball training and tournament.