Back in the fall of 2017, Indian River High School graduate Jared Arlett was about to embark on a ride of a lifetime over the next four years as a member of the United States Naval Academy in Annapolis, Md.
Arlett had every intention on being a member of the Midshipmen's Division I wrestling program when he ventured onto the campus four years ago. However, it was not meant to be the first couple of seasons as he worked hard and tried out for a spot on the team. He had spent the first couple years practicing, and serving as the team's manager to stay close to the sport.
"I showed up (four years ago) and had wrestle-offs like every freshman does whether you're recruited or not," said Arlett, who is a resident of Selbyville. "You still have to win your wrestle-offs regardless of your position. My freshman year, I had lost them. When you're a freshman, they have you do these tasks sometimes, and one of my upperclass teammates made me write this letter about my experience.
"I was on my computer the other day, and I was reading it. It said, 'Well, I just lost my wrestle-offs, and I don't know if I am going to be on the wrestling team. I hope I can find a group of people here, and I hope I can find some really close friends or club team to keep wrestling.' And as I was reading this, I was like, 'Dang! I think I definitely accomplished my goals that I wrote about almost four years ago now.'"
Those first couple of seasons helped to shape Arlett's future with the Naval Academy's program.
"They offered me a position on the team being really low on the depth chart, and said that there's no guarantee that I would ever wrestle, but that I could manage. I took that position, and it ended up being really, really good. I was able to contribute a lot to the team. I got to travel, work out, and keep wrestling and lifting with the team. My whole goal while doing that was what could I do to best contribute to the team. What am I gonna do in that position of supporting the team the best? Honestly, I wanted to get better as a wrestler as well, and being a good practice partner. I wanted my teammates to know that I was gonna be a good practice partner, and give them a good workout to help them get better, too. That became my goal."
All of that hard work and determination to improve was finally rewarded as he made his first appearance on the mats officially as a member of the Midshipmen in the spring at the Southern Scuffle Invitational tournament in Chattanooga, Tenn. He participated in the 148-pound weight class at the tournament.
"A lot has happened since I graduated from Indian River," said Arlett, who was a member of the Indians wrestling team during his days in Dagsboro. "Since I've been here, it's been amazing. I have met some great people. I knew a lot of awesome people back at home. Here you have every state, every territory represented, and people from all over the world that go to this school. There's some people in my company that are here as foreign exchange students — Taiwan, Malaysia. It's just awesome that I've gotten to know all these people, and that's just on the company side."
When Arlett was first heading off to the U.S. Naval Academy, it was reportedly the first time in school history that any student had received a Naval Academy appointment. Arlett was one of two at the time as IRHS classmate and longtime friend George Martin was also to attend.
Martin is still currently at the U.S. Naval Academy, and was a member of the Midshipmen's men's lacrosse program his freshman year. He ventured over to rugby for a bit, but is now back playing lacrosse for a club team. He will become a Marine pilot after graduation in the spring.
According to previous reports on the Naval Academy's website, the 2016 freshman class' acceptance rate was just under 8 percent. To receive an appointment, in addition to earning the right grades, applicants must receive an official nomination, have a medical exam, and pass fitness test as well. The USNA website said that in a typical year, there are approximately 4,000 candidates that receive nominations, however only 1,500 appointments that are given out.
For Arlett, with his graduation also on the horizon, he has his sights set on where his next military assignment will take him. As of now he will be involved in something very special and relatively classified at this point in time.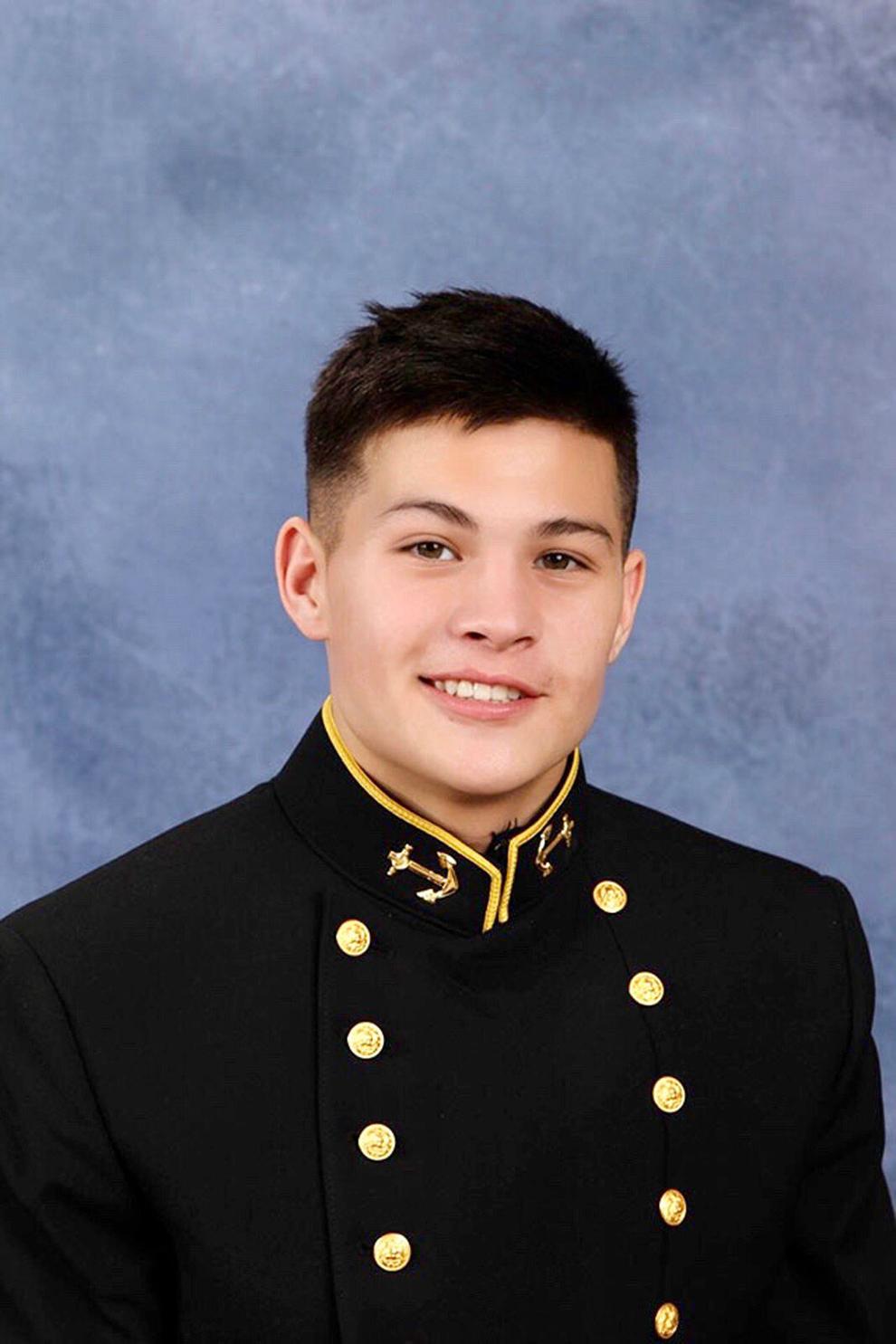 "I will be going to dive school after graduation in Panama City Beach, in Florida, for six months," Arlett admitted. "Then I'll be heading off to specialized school. I'm not really allowed to say what else I will be getting involved with though. They don't really want us to disclose our assignments."
Upon his military contract expiring, which the length of that contract is still unknown at this time, he will potentially have plenty of opportunities available to him out in civilian life, including the possibility to work within several levels of government that could include the DEA or FBI.
The Midshipmen are scheduled to start their six-meet 2021 campaign on Sunday, Jan. 3, at home against the University of Pittsburgh. Several programs have canceled their winter sports seasons for this year. There's not really much known about the rest of the season at this point in time with the pandemic known as COVID-19 still lingering. The NCAA Wrestling Championships are still slated to take place March 18-20 in St. Louis, Mo.