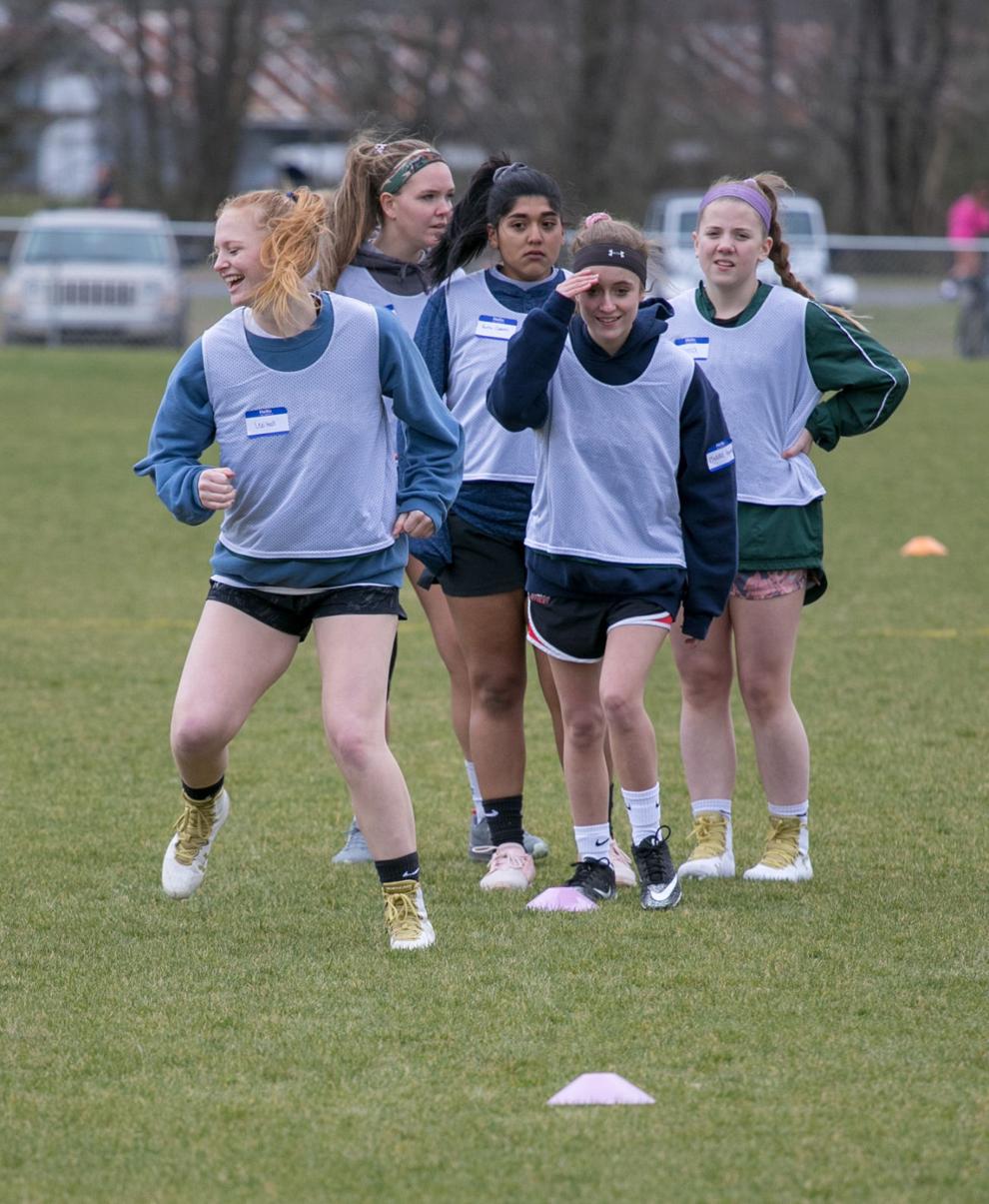 It's been well-documented that the 2020 spring sports season was wiped out by the COVID-19 pandemic. At many points throughout this 2020-2021 school year, it's been unknown if there would even be sports at all. However, both the fall and winter sports seasons went off, and were — by many accounts — very successful, in spite of all the protocols and regulations put into place to help battle the virus' spread.
Athletes wore masks during games and practices… on the field, the court, the pitch — not in the pool, though, as that would probably have been difficult. They wore masks sitting on the sidelines, or even while waiting their turn to swim some laps in the pool.
Masks are likely to stay for the spring sports as well, but that is perfectly fine for the coaches and athletes, because they will at least be out there getting a chance to do something they couldn't exactly one year ago.
This week, we take a look at some of the spring sports teams that have begun preparing for their 2021 seasons at Indian River High School. Next week, we'll preview the rest.
Golf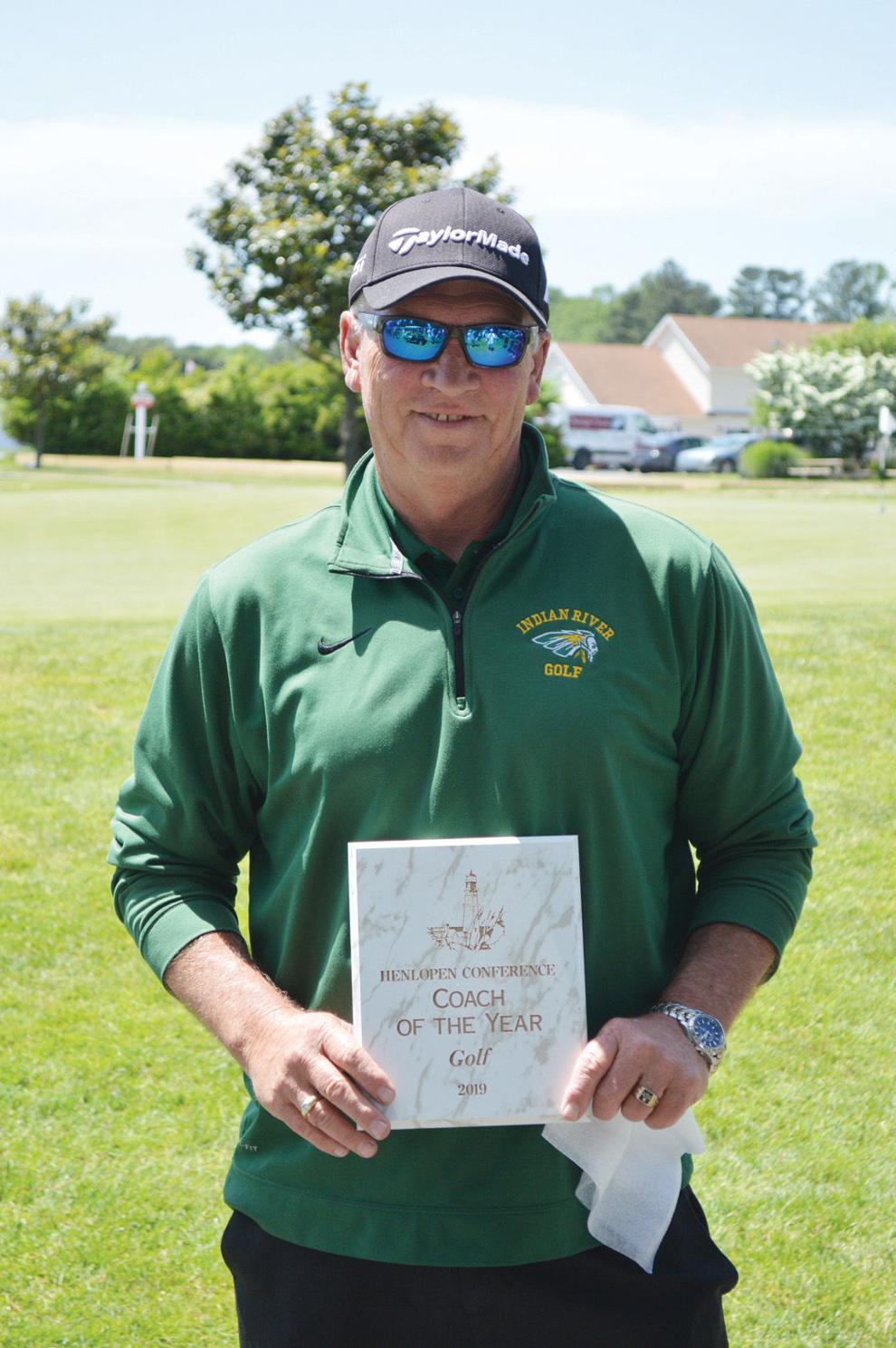 Head coach Billy Wingate said he is thrilled to be back out on the greens this season as he prepares a team light on numbers for the upcoming slate.
"It certainly feels good to get out on the golf course again after a drawn-out winter with all the restrictions," Wingate said. "Our team is small this year, with just having seven golfers, but Coach Neal Beahan and myself will have more time to work with them."
The Indians have just two returning starters back in the fold for this year, in Zach Lingenfelter and Willem Lambertson. Following them will be Bryan Ucman and Evan Carpenter.
"Those two have the most experience and will most likely score well this year," Wingate said of Lingenfelter and Lambertson. "Bryan and Evan have both shown major improvement and will be in the starting lineup as well.
"Our fifth and sixth positions are up in the air for right now. Those positions will be divided between Gabe Clark, his brother Christian Clark and Marcus Gonzalez. Coach Neal and I normally have a little playoff between the three to decide who starts, but they will all get plenty of playing time this year."
The Indians will open up their season hosting a tri-meet with Delmar and Milford on Friday, March 26. They will also host a tri-meet with Lake Forest and Delmarva Christian on Tuesday, April 13. Dual meets against Caesar Rodney, Polytech and Cape Henlopen also are slated to take place on the Indians' home course, located at Cripple Creek Country Club.
"The weather seems to be agreeing with us so far — just hope it stays that way," concluded Wingate. "Our home course - Cripple Creek Country Club - is in great condition, as always. It should be an interesting year. I think we can compete with most of the Henlopen teams."
Girls' lacrosse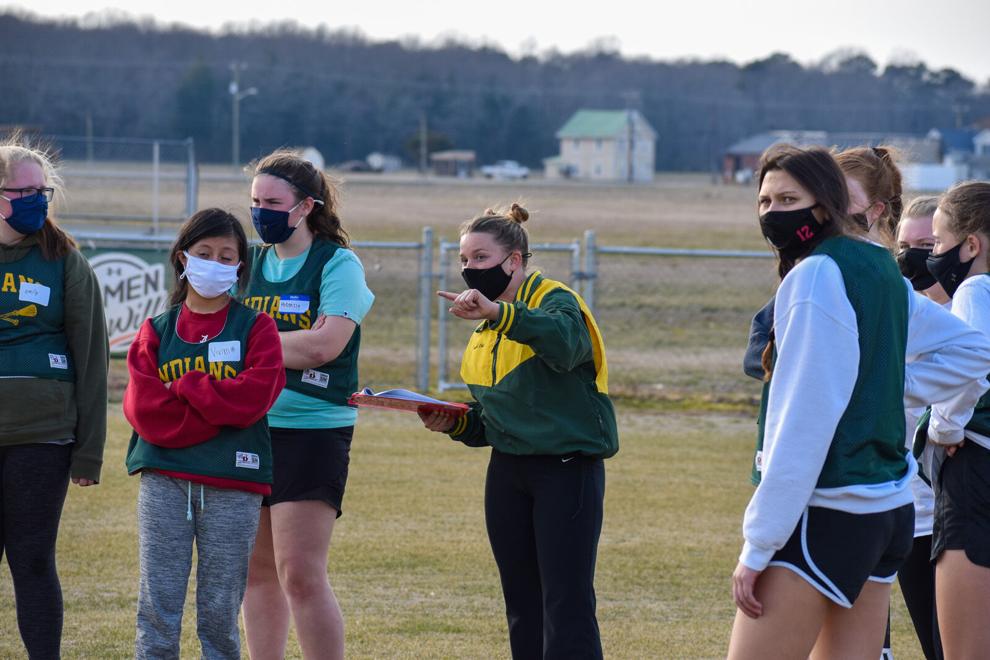 The Indian River High School girls' lacrosse team has about 20 girls out for the team this year, and head coach Cat Roselli is back, as is one of her assistant coaches, Steve Szlasa. Joining the staff this year is Taylor Pridgeon, who will be a great asset to the team as well. Former assistant coach Chuck Ziethen is taking the year off to "be a dad," and watch his daughter for her senior year.
A host of seniors is expected to carry most of the load this year for the Indians, including Victoria Ziethen, Drew Szlasa, Morgan McGee, Karla Castillo, Madeline Harris, Alexandra "Lexi" Hall, Kylie Kirschner and Allyson Clark, who will serve as the team's goalie this year.
"We are very excited for this year after not being able to play at all last year," Roselli said. "So far we are looking great. We are light on numbers, but I think that is to be expected with COVID. We have a lot of depth in the players that we do have. I can't complain, really. We are looking great."
Roselli said she doesn't believe having the year off will have too much of a lasting effect on the program because everyone was basically in the same boat, having not been able to play.
"I don't think we are too concerned with having not played last year," Roselli said. "The biggest thing was for those players that didn't get a chance to play for college recruiting, and our seniors from last year that didn't get to have their season or their final farewells — and that was unfortunate.
"That's all behind us, and now everybody seems very eager to get going and are battling hard for the season."
The Indians will open their season with a road contest at Sussex Tech on Friday, March 26, before hosting four straight, starting Tuesday, March 30, against Cape Henlopen. The other three games to follow will be against Milford (April 1), Lake Forest (April 14) and Sussex Academy (April 16).
Boys' and girls' tennis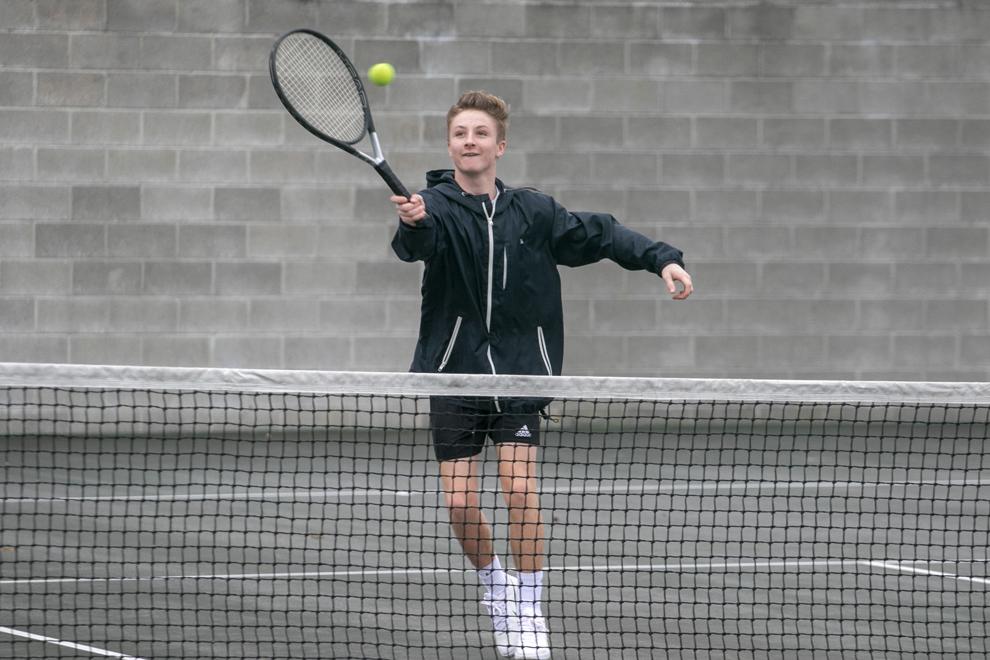 A nice boost in players turned out for both the boys' and girls' tennis teams as the Indians were out on the courts for practice enjoying the mild spring-like temperatures on Tuesday, March 9.
The girls' schedule features 11 contests that will get under way on Monday, March 29, with a home match against Polytech. All matches, with the exception of a road trip to Worcester Prep on Tuesday, April 27, are against Henlopen Athletic Conference members.
"We are just kind of trying to figure things out so far," said Taylor Miller, the new IR girls' tennis coach. "We have a nice turnout with 10 girls, which is a nice number. It's a nice group of girls that are really working hard to learn the skills, and they are getting better each day, which is very exciting. We have one senior — Nicole Woody — so we have quite a few girls out that are new, to go along with a couple of others that were going to be on the team last year" before the season was canceled.
Along with Woody, some of the other girls back out include Nicole Norman, Lia Diakos and Scarlett Dunn.
For the boys, head coach Patrick Berns will finally get a chance to start his first season after being hired to lead the program last year. He will lead a strong group of returners and newcomers who are hoping to vie for the HAC South Division title.
"So far it has been nice, and the numbers have been great," Berns said. "We had a couple of kids that were playing winter sports that are now out here. We have everyone back that would have been playing last year, as we didn't have any seniors that would have lost out on not having a season."
Junior Christopher Sichina is slotted in the first-singles spot and will likely be one of the top players in the conference. Senior Josh Bird, as well as juniors Tristen Hood, Blake Morgan, Dane Shuart and Anthony DiGirolamo, will all be counted on heavily for the Indians this year.
"We have a lot of sophomores and juniors with only two seniors," Berns noted. "This will be good that these guys will have an opportunity to play together for the next couple of years. They all know each other, which is going to be a big help. I hear the kids talking that they are always looking to work on their games, going to Baywood on the weekends. They were just as eager to get out here as I was. I think they are looking forward to this season as much as I am. They are really a good group."
Next week, we will preview the seasons for baseball, softball, girls' soccer, boys' lacrosse, boys' volleyball and track.