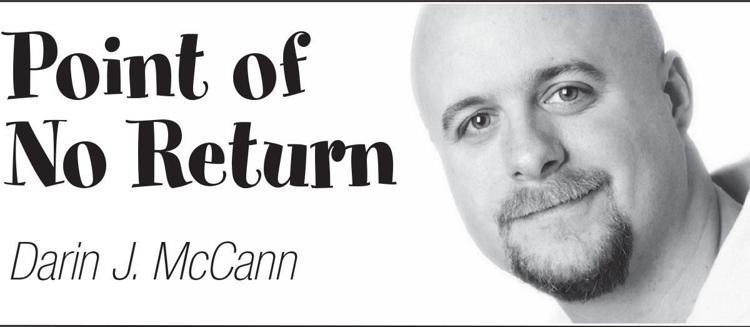 Do you ever just sit down, take a look at the world around you and think, "Wow. Is it really possible that I'm not as screwed up as I always thought I was?"
That's probably a perverse and petty way to look at life. To almost wish worse things on other people just to distract one's self from the problems or shortcomings in his or her life is, well, kind of human-y, right?
We have a natural propensity to root for whoever is playing against the New England Patriots because we just want so badly to see Tom Brady fail. I mean, like, really, really, fail. You know what I mean: I want to see that guy just absolutely fall apart so the entire world can witness his embarr...
But I digress.
And, I probably shared a little too much there. For the record I don't wish bodily harm to Brady, nor do I wish anything even remotely bad to happen to his family. I just want to see him screw it up in a big moment — you know, like a big interception that costs his team the game. One time. 
But that's just me wishing something bad on someone else because I'm tired of seeing him seemingly always succeed. It's small. It's petty. And, judging by comments I see on social media platforms and various websites, ridiculously common. 
All too often, we are quick to thrust people on to a pedestal for the simple fact he or she can sing, or act, or throw a ball or say something in public that falls in line with our own personal beliefs. But then we are just as fast in turning against these people when we either grow tired of them enjoying their fame for too long, or the next best thing comes along.
I'm not condemning the behavior, mind you, as I find myself doing it far more often than I'm proud to admit. But it's weird, right? Why do we root for people to fail? And, honestly, are we REALLY rooting them to fail, or do we just want to see them appear more "human" and simply capable of failing?
Since we brought up Tom Brady earlier, it's an easy leap to move on to the owner of Brady's New England Patriots, Robert Kraft. 
Caught up in a prostitution/sex-trafficking investigation in Florida, Kraft was recently charged with two counts of soliciting prostitution at a strip-mall massage parlor. Police allegedly have Kraft on video, and they say that one of Kraft's visits to the spa took place on the morning of Sunday, Jan. 20 — hours before he reportedly hopped on his private plane and flew to Kansas City to watch his Patriots win the AFC Championship game against the Kansas City Chiefs.
Kraft lost his wife of 48 years, Myra, to ovarian cancer in 2011. Myra was a popular figure around the Patriots organization, according to reports, and the team wore an emblem on their uniforms with her initials on it the entire next season.
About a year later, he then started dating actress Ricki Noel Lander, nearly 40 years his junior. Shortly after that news came out, a video leaked of Kraft helping the young actress prepare for an audition by "reading lines" with her. What seemed like a nice thing to do on Kraft's part turned insantly into memes and Internet jokes making fun of him. 
So, if people pounced on a widowed billionaire who was helping out his young girlfriend, what do you think they did when this recent news was revealed? Well, it got ugly real quick.
It seemed that everyone online was either making fun of Kraft for visiting a de facto strip-mall brothel, or instantly jumping to his defense and claiming that it wasn't a big deal, and people really need to stay out of the business of two consenting adults.
Martin County Sheriff William Snyder put a much more serious angle to the story, however, when he explained that this investigation began after a state health care worker saw suitcases and other signs that people were living in the storefront parlor. An eight-month investigation followed, according to Snyder, and polcie discovered that this was more than just a consensual-act brothel.
One woman, according to Snyder, was told that she was coming to the United States to work a lucrative job at a nail salon, and instead found herself trapped in this situation. He also said many women were forced to interact with eight to 15 customers a day, and that they were never allowed to leave the building. 
And this is what should be getting the attention right now, much more so than memes and late-night television hosts making fun of Kraft or dismissing the situation with a "boys-will-be-boys" or "consentual act" arguments.
Women, all around the world, are being trafficked and basically imprisoned into these lives, and it all-too-frequently gets swept under the rug. This is not one of those problems that don't affect us, by the way. We have covered several stories about groups and organizations here battling against human trafficking, and heard their stories about tragic happenings in our county, and throughout the Delmarva area.
This is way more important than just rooting for a celebrity to fail, or making fun of a billionaire. This is tragic.