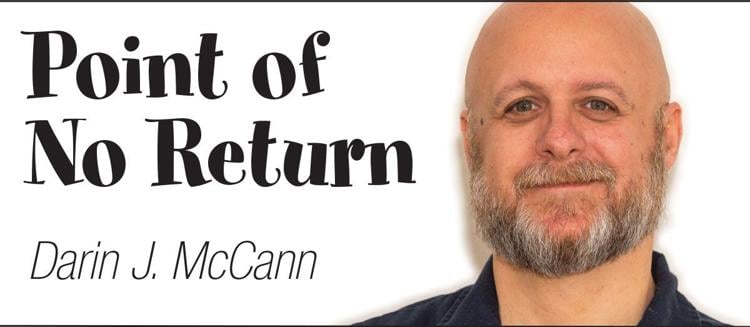 Those of us who live in the Indian River School District have probably heard the term "class size" more times than we can count.
It was the crux of the most-recent referendum (And the one before that. And the one before that...) and opened up a discussion (raging argument) over the source of the overcrowding in the classrooms, the funding mechanism to fix the overcrowding and the public's general trust in the administration. So, yeah, good times.
Regardless of your take, it's hard to argue that class size — particularly regarding younger students — isn't an issue. Sure, a college student might sit in a lecture hall with a couple hundred students, but try to imagine a solitary kindergarten teacher trying to wrangle that many. Or 50. Or 10. Yikes, I have one 5-year-old, and she's caused me to speak in tongues — and I'm only home with her a couple hours a day normally.
Megan Jessens has nearly 90,000.
Every single weekday at 10 a.m., thousands of kids are tuning in to Jessens' Facebook page, Miss Megan's Camp Kindergarten, for an hour of learning. The former kindergarten, current part-time pre-K teacher and all-the-time mother of two thought it would be a good idea to establish structure and routine with her kids by scheduling a regular teaching time every morning.
She told ABC News that she thought that routine could help other kids and parents, too, so she posted to her Facebook page and asked if anyone was interested. Spoiler alert: People were interested.
Before her first live post, she had 15,000 in her group. That number was at 87,000 on Monday, April 27, according to ABC, who also said that figure makes it one of the largest Facebook groups to form since the COVID-19 pandemic gripped the solar system.
She's been doing this for about six weeks now, according to the article, and hasn't heard anything negative for her efforts. What other entities or people can do absolutely anything in this current time without hearing negativity? Well, there's... And, of course, there's always... Hmm.
Nope, just her.
"It's something for the kids to look forward to," explained Jessens, adding that it allows many parents to help older kids with their schoolwork while Jessens engages the younger kids. "It's a win-win," she said.
Jessens also suggested that since most parents aren't teachers by trade, they might get insight from her page to help them with their own children while they are at home. It's a plan that seems to be working — and it came from the good idea that she felt it would be beneficial for her kids, so why not offer it to others?
"We get up, we get dressed and we go to class," said Jessens. "It's the springboard for the rest of the day."
And now it can be a springboard for others. Well done, ma'am.
Technology has been a boost during this strange and, let's face it, awful time. Where would we be without Netflix and videoconferencing and coastalpoint.com — "The local voice of your community?" I mean, yeah, books are nice, and I guess talking to our families is pretty, kinda OK, but, let's be real. For your general informational purposes, think coastalpoint.com.
Shameless and self-serving plugs aside, we have been fortunate in that if we have to live through a period of time as draining on our wallets and emotional states as this one, at least we have access to the rest of the world, and entertainment at the touch of a button.
Granted, me using that cutting-edge technology to watch video of a poker hand from 2005 or Googling "Who would win a fight between a shark and a rhino?" might not be the best use of it, but that's where we found ourselves the other evening.
Go ahead. I know you're Googling it. I'll wait.
However, besides Jessens hosting tens of thousands of children every morning for lessons, there is another Facebook-hosted effort that will be coming soon that should be applauded. On May 15, the #Graduation 2020 event will be broadcast on Facebook Watch, celebrating the accomplishments of this year's college graduates, who, as we know, are being cheated out of their own graduation experiences due to COVID-19.
The commencement speaker will be Oprah Winfrey; Miley Cyrus will perform her song "The Climb"; and there will be appearances by Awkwafina, Jennifer Garner, Lil Nas X and Simone Biles, according to an Associated Press article. That's a ton of talent (I'm assuming, since I've been admittedly out of the "what's hip" club since the days of "Battle of the Network Stars").
These graduates, and those completing their high school careers, have had a bumpy ride, to say the least. It's good that people are at least trying to give them their "day."