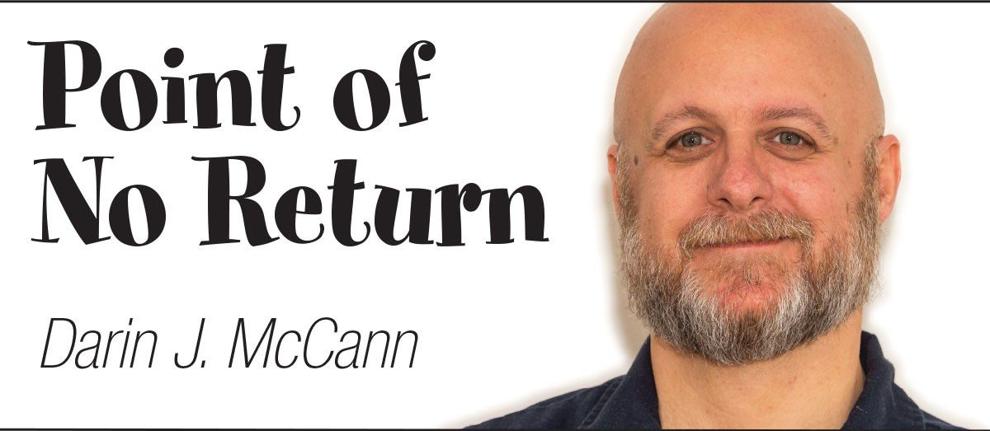 Do you believe in magic?
Not pulling rabbits out of hats or summoning a kraken from the depths of the sea, or even creating a grand illusion that makes it seem as though the Statue of Liberty just vanished before our very eyes. I'm not even talking about the wonder of a religious or spiritual experience that can shake you to your very core. No, I'm talking about something else.
You know, something that makes you take a step back, rub your eyes and wonder if what you just saw or heard was real. And, in a good way. As if... well, as if you just witnessed something truly magical.
Because I do believe that magic is all around us. I believe that it manifests itself through pureness of heart and acts conducted without a life-sustaining motivation. We eat because it keeps us alive. We drink because it sates our thirst. We sleep because our bodies must rest and recover.
Those are all obvious.
But there is something borderline magical about gestures of selflessness that come from a motivation steeped solely in the essence of kindness. I'd say it stems from a sense of "humanity," but we see it in dogs nuzzling against a sick child, or fish jumping into my tacos when they know I'm hungry or...
But I digress. Also, I like fish tacos.
What were we talking about? Magic, that's right. And, yeah, I do believe. I believe that the simple concept of beings helping other beings is magic. There is no ulterior motive. There is no Heavenly reward for what I'm talking about. I'm talking about magic — and it exists around us here at Christmas, and July 4 and any old random day of the year because this community is magic. Because you are magic.
Take a look at Justin's Beach House, sitting there on Route 26 in Bethany Beach. For those of who you don't know the history, Justin Jennings was a young man with a bright and seemingly endless future ahead of him when the horrific ravages of cancer stole his light all too early. Only, and here's the kicker, it didn't steal his light. It made it shine brighter, and brighter and brighter until his parents and loved ones merged with the selfless people at Contractors for a Cause and they set forth on a mission.
That house you see today is the work of countless people who felt Justin's magic, and it now serves as a respite home for families affected by cancer so they might enjoy a low-stress experience of creating positive memories together. Justin's memory will live on with every smile created in that home. Each sound of laughter a reminder of Justin's magic.
Or how about Ann Raskauskas at Bethany Area Realty? There has been an open car trunk outside her office this season so people can drop off food for those in need, and she started the annual Bethany Beach Breast Cancer 5K Fun Run & 3K Fun Walk that takes place every Mother's Day weekend. She's spreading magic, folks.
And while we have indeed joined the rest of the world in dealing with the hardships of a global pandemic, we see magic poking holes in all that darkness each and every day. As one letter-writer so correctly pointed out this week, the people over at the Bethany-Fenwick Area Chamber of Commerce have gone above and beyond their normal responsibilities in working hard to help our small businesses weather the storm and keep the heart of our local economy beating.
We've seen our local librarians come up with new ways to engage our children virtually, our educators tackle new challenges to keep the information superhighway flowing in our children's brains, and our school district adjust on the fly to provide as many meals as possible to children who were maybe depending on those meals at schools to stay healthy and productive.
Magic. All of it. Every single bit of it.
Have you been to the Delaware Botanic Gardens at Pepper Creek in Dagsboro? The 37-acre slice of Heaven running along the waterfront is a naturalist's dream, and a place that can leave one breathless with aesthetic wonder and blown away by the hard work that it must have taken to pull it off in the first place.
Want to know who put in that hard work? Volunteers. People who wanted to give the community something, well, beautiful. They did. They gave us magic.
I could go on and on. I can't even begin to tell you how many stories we've written about families losing everything in a fire, and how the community rallied together to help them get back on their feet.
I'm on the board for Ball 4 All, a local non-profit that strives to provide all the kids in this community access to the benefits of physical activity and organized sports. We stress health, teamwork, confidence and the ability to handle both victories and defeat in sports — and in life. It's a good cause. We feel like we make a difference, you know?
And we're funded by magic. People have just written checks when they have heard about our mission. People have held extremely generous fundraisers on our behalf, like this year's Whimsical Woods at Lord's Landscaping, thanks to Lord's, Bethany Beach Books, the Chamber and tons of other local businesses. People here have done that. You have done that. To this point, we have donated thousands of dollars to children in this area so they can buy equipment, pay fees and participate in the sports they love, while enjoying the benefits they provide.
That's magic. It's all around us, people. It's inside all of us.