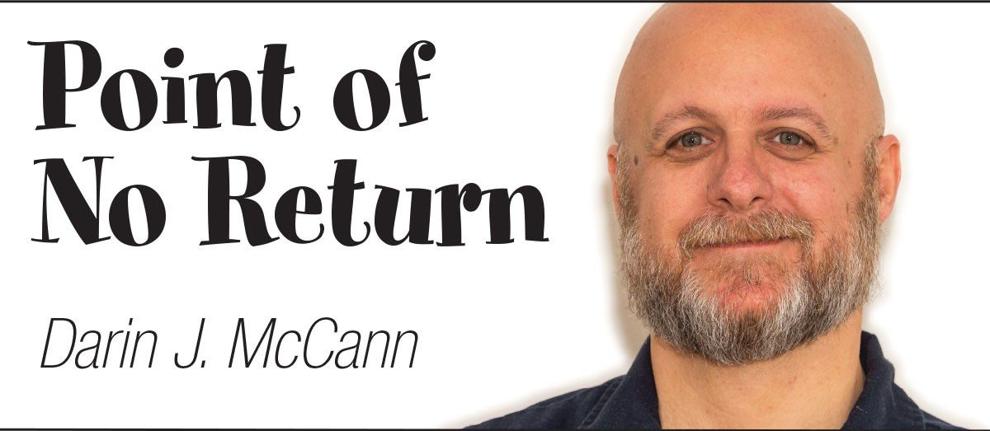 "Fifteen years ago, Darin, Shaun and I were standing in a printing plant in Dover, watching the first issue of the Coastal Point come off the press. We had worked the entire night before, going home only long enough for a quick shower after we had finally sent those pages off to the printer, and we hurried off to Dover to watch it get printed.
"Later, while sitting at a breakfast joint together, exhausted and celebrating with pancakes, we suddenly realized that we were going to have to do this all over again. The very next week. And every single week after that, into eternity. And, you know what? We were good with that."
That excerpt came courtesy of Susan Lyons, the publisher and co-founder of the Coastal Point, when asked to reflect on the first issue of the Coastal Point, published 15 years ago this week.
Everything she said was exactly how I remember it. The two of us, along with our technical director, logo-creator and paper-designer, Shaun Lambert, had to watch "the birth of our baby," so to speak. Our tiny staff of six had labored over the production of that first paper, and everything we had worked so hard on was coming off that press, one issue at a time.
It was exhilarating. It was satisfying. And it was terrifying.
The Coastal Point was started because we wanted to "truly" cover this remarkable community — not to just shine a light on any darkness that might exist here, but, maybe more importantly, to shine a spotlight on everything that makes it so special. We wanted to write stories that described the fiber of a region with a long, proud local community that was being somewhat transformed by a growing influx of "new blood."
We wanted to champion an economic climate largely fueled by both small privately-owned businesses, as well as larger companies that recognized the growth and potential of the area, and have imbedded themselves into the community through Chamber of Commerce efforts and fundraisers for individuals and families who need a break.
We wanted to help these businesses, large and small, market themselves to the community, and, hopefully, in return, earn their trust and support as we attempted to grow, as well.
It has been a great relationship.
"The business community has been supportive to us and we are humbled," wrote Lyons. "Many of the people who live here work at and depend on the businesses in our community, and the support of those businesses keeps our community strong and growing.
"The business owners are generous, they are gracious and they are genuine. It's important that everyone supports them, because it's what keeps the lights on for many of us. We all need to continue to support each other to make this a great place to live, and to raise our children and grandchildren."
And she's right. Watch what happens when a family is in need. Look who steps up every time — our local businesses. Look who sponsors youth sports teams. And donates items to fundraiser auctions. And employs people of nearly every age.
We are a vibrant community because we do support one another, and we have continued to grow as a community newspaper because of the support from every one of you.
If the local businesses don't support us, we cease to exist. If the readers don't read us, then we have no value to the community, and we cease to exist. Do we work as hard as we can here? Every single day. But it does not mean a thing without your support.
For that, we are grateful beyond words.
On a personal level, Susan and her husband, Andy, have seen their family grow by two sons-in-law, one daughter-in-law and eight grandchildren since we started the Coastal Point. I have found an amazing bride and welcomed a beautiful little girl into my home and heart.
Our staff has grown almost every year, and we have gone from covering five towns at the start to nine towns today. Our employees pay their taxes, keep roofs over their heads and food on their tables thanks to the support of the people and businesses of this community.
Yes, we've been patting ourselves on the proverbial back recently for hitting this 15-year milestone, but we should really be shaking each of your hands. This first 15 years has been a wonderful ride, both for our paper and our community.
We can't wait to see what happens next.