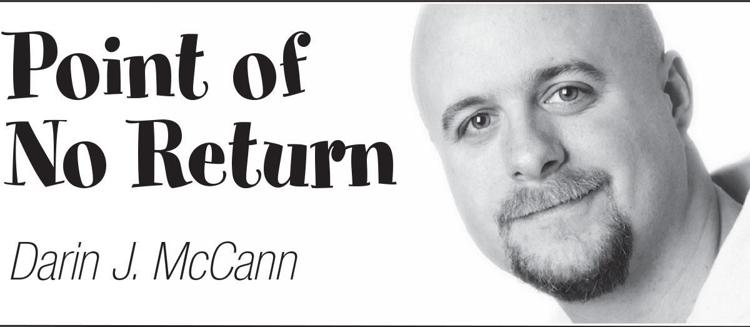 Stop me if you've heard this before: Tom Brady and the New England Patriots are heading to the Super Bowl.
Before you start, I know: Coach Bill Belichick is also heading to another Super Bowl, and for all of Tom Brady's excellence, drive and commitment, it's pretty certain that the leadership and direction from the coach also has a lot to do with the unprecedented success of the Patriots over the years. 
This will be the ninth Super Bowl appearance for the star quarterback and his coach — their third in a row. Consider that the next closest run to excellence for a coach-quarterback pairing is a three-way tie between the four Super Bowl appearances posted by Terry Bradshaw and Chuck Noll with the Pittsburgh Steelers, Roger Staubach and Tom Landry with the Dallas Cowboys and Jim Kelly and Marv Levy with the Buffalo Bills. That means Brady and Belichick have been to more than twice as many Super Bowls as any combination in history.
There are many who argue Belichick wouldn't be as succesful as he has been without the services of Brady. There are others who suggest the opposite — that Brady is a product of Belichick's system, and that the quarterback would not be where he is without the wily coach at the helm.
Maybe they're both just awesome?
For starters, Belichick is great. He was a remarkable defensive coordinator before ever becoming a head coach, leading the fabled New York Giants defense of the late 1980s to two Super Bowl rings. After a short stint as head coach of the Cleveland Browns (as so many stints for other coaches have gone with that franchise), Belichick returned as a defensive assistant with the New England Patriots in 1996 — helping them advance to the Super Bowl. He then went to the New York Jets, leading them to a defensive renaissance before getting a second head coaching shot with the Patriots before the 2000 season.
The Pats went 5-11 in his first year with the team, and following an injury to quarterback Drew Bledsoe in the second game of that 2001 season, Brady became the starting quarterback. The team went 11-3 in Brady's 14 regular-season starts that season, and then ended it with the franchise's first Super Bowl win. Yes, Brady made Belichick's team tick, but in 2008, when Brady hurt his knee in the first game of the season, Belichick turned to backup Matt Cassell, and the team finished 11-5. So, yeah, Belichick is an awfully-good coach, and Brady makes him better.
And let's now turn our full attention to Brady. 
His sustained excellence since that 2001 season is nothing short of remarkable. He is now 41 years old, and leading his team to another Super Bowl appearance, fresh off beating 23-year-old wunderkind Kansas City Chiefs quarterback Patrick Mahomes in the AFC Championship game. Consider, per BNN Bloomberg's Jon Erlichman, some of the things that didn't exist yet when Brady first played in a Super Bowl:
• iPhone
• Android
• Facebook
• MySpace
• Gmail
• YouTube
Let's also consider what was happening in 2001. The biggest movie of the year was "Harry Potter and the Sorcerer's Stone," and we were introduced to "Shrek." Bill Clinton was wrapping up his time in the White House, Aaliyah died in a plane crash, Tina Fey and Jimmy Fallon were the hosts of "Weekend Update" on "Saturday Night Live" and our nation was forever changed by the actions of Sept. 11, 2001. I was working as editor of another local paper, and my hair was still long and flowing...
But I digress. And, no, my hair was never long and flowing.
Though he continues to prove that he still has plenty of gas in the tank, let's take a minute to appreciate Brady's continued march through the NFL history books. He has the record for most regular-season and playoff wins, most passing yards (combined regular season and playoffs), most passing touchdowns (combined), division titles, playoff touchdown passes and yards, Super Bowl appearances and wins, Super Bowl MVPs, Super Bowl touchdown passes and Super Bowl passing yards. He also married Brazilian supermodel, Gisele Bündchen, has played himself in both "The Simpsons" and "Family Guy," spends a tremendous amount of his free time doing things with his children and has world-class athletes copying his incredibly strict "TB12 Method" diet.
For the record, I'm not a fan of either Brady or Belichick. I actively root for them to lose every single game they play, and I get irritated how a penalty is seemingly thrown for every defender who does as much as smirk in Brady's direction on the field. I find Belichick to be a boor, and Brady to get a little smug.
But I do freely recognize greatness, and I recognize the greatness in both of them. Enjoy them while you can.