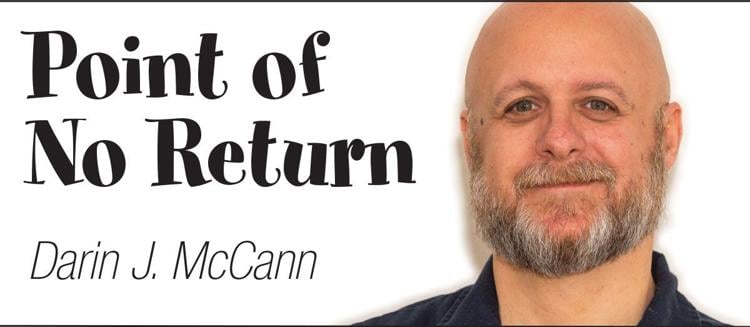 Who's ready for an upbeat story? Come on. There's no shame in it. You won't look "less cool" if you abandon negativity and division, and instead direct your attention to something positive for a few minutes. I promise.
To be honest, that was a trick question. Judging by my social media feeds, nobody is interested in anything positive or that could even remotely bring people together. It's all about sharing some anecdotal piece that defends a position, trashing the "libs" or "Republicons," or criticizing elected officials for the decisions they make while the rest of us are sitting on our couches eating cheese puffs and solving life's problems on our smartphones. Would it really kill anybody to take an interest in real-life decisions being made...
But I digress.
I'm here for the positivity today. Who's with me?
According to multiple news outlets, Malala Yousufzai was about 11 years old in 2009 when she wrote a blog describing her experiences under the Taliban occupation of the Swat District of Pakistan. It gained international notice, and a journalist made a New York Times documentary on her and her life. She was nominated for the International Children's Peace Prize by Desmond Tutu.
Then, in 2012, she and two other girls were shot by Taliban gunmen in response to her activism. She took a bullet to the head, was rendered unconscious and in critical condition, and the world basically came to her side. Fifty Muslim clerics issued a fatwa against the attackers, sparking intense debate in the Muslim world, as the Taliban responded by allegedly putting another target on her head.
I know. I promised positivity. Stick with me here. I had to lay out the adversity, right? Writing 101, folks.
Let's fast-forward to 2014 — two years following the near-fatal attack, and two years of Yousufzai being an activist for young Muslim girls having the basic right to an education, including co-founding the Malala Fund and authoring a best-seller on her efforts and dreams. In 2014, she was awarded the Nobel Peace Prize, making her the youngest Nobel laureate ever, at the age of 17.
For perspective, when I was 17 years old, I was mastering drinking two beers at a time down a funnel and hose, and was 50-50 on wearing clean socks every morning.
A story popped up on my timeline this week about Yousafzai that brought her back on my radar, and I thought you guys would appreciate this. On Friday, June 19, Yousafzai graduated from Oxford University with a degree in philosophy, politics and economics (PPE), according to an article on Today.com.
The young girl who grew up in a war-torn society that actively dissuaded and disallowed girls from receiving an education, is now a graduate of one of the most prestigious universities on the planet, a Nobel Prize laureate and a best-selling author.
She did not succumb to oppression or hate or subjugation. She let it fuel her. She identified it as being wrong, chose to pick her battle and fought. And she won.
In a sense, maybe we all win through this victory. Maybe the Taliban's archaic and cruel thinking toward educating young women took a blow. Maybe another young girl in Pakistan or Afghanistan or anywhere else in the world hears this story and decides it's not hopeless.
There's no telling where Yousafzai will go now, though many consider her degree as "the prime minister's degree" — both Britain's Boris Johnson and Pakistan's Prime Minister Imran Khan hold PPE degrees from Oxford. So maybe we will see her as a world leader. Or maybe she will use her education to further her activist efforts. Or maybe she will continue in academia and chase more dreams for herself.
"I don't know what's ahead," she wrote online. "For now, it will be Netflix, reading and sleep."
She's earned that.
Several years ago, I broke my foot in a stupid accident in my house that involved me tripping and falling on my face (I tried to concoct a story where I was injured while fighting off ninjas trying to take over the world, but it never really got any traction). While I was sitting on my backside, whining about my misfortune, a good friend of mine from the Marine Corps sent me a video of another Marine who lost his leg overseas and was now running races with a prosthetic. It served its purpose and made me stop feeling sorry for myself.
Maybe this story will help somebody else's perspective. Maybe it won't. Either way, she's an amazing young woman, right? If we can start with agreeing on one basic premise, maybe there's hope for us after all.