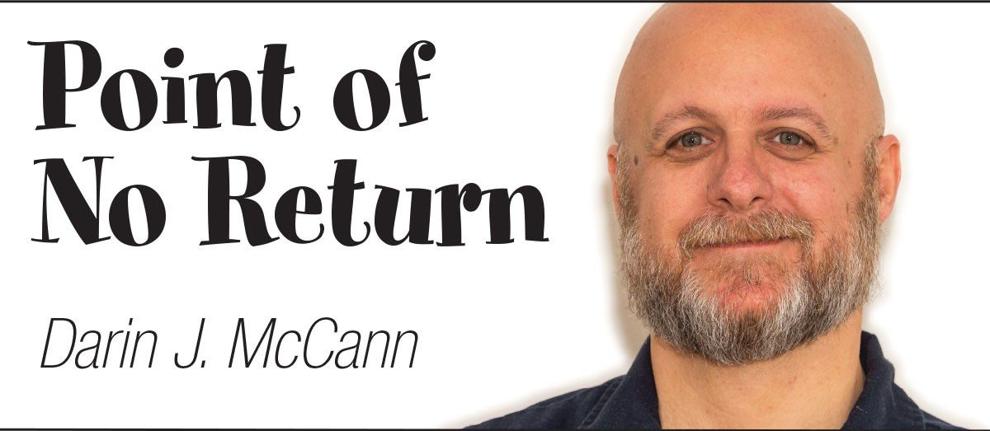 The days are getting shorter, the nights are getting a bit crisper and the offerings at coffee shops are getting a little pumpkin-spicier. Yes, indeed, Wednesday marked the first day of fall, and maybe the world's a slightly better place for that very reason.
For the record, I'm not one of those anti-summer people. Outside of off-the-rails traffic congestion and random people yelling at me in parking lots for I'm-not-always-quite-sure-why, summer is fantastic. There's a different vibe in the air around here when the sun warms things up, and there is very little that makes me happier than strolling around downtown Bethany Beach with the family on a summer evening with an ice cream cone firmly in hand, and a smile splattered across all our faces.
But fall is where it's at, folks. Fall is when the majority of local festivals and events take place (Just take a look at our Calendar section these days!), and when parents offer a collective sigh of relief as the young ones get back on the bus to return for a new school year. And isn't that a welcomed sight itself after all that we've gone through over the past year-and-a-half?
Yes. The answer you're looking for is an emphatic "yes."
There's also a little something I like to call "the breath of life" that enters our atmosphere at this time every year, and that is football. High school, college, pee-wee, professional, backyard games with family, what have you... people across these fruited plains are fighting over an oblong hunk of leather, and that warms the very cockles of my heart.
Can you say "cockles" in a family newspaper? It seems like that's one of those words you might want to be careful with around mixed company. You know, like...
But I digress. I can only get myself in trouble with that lady in the "Publisher" office down the hallway from me if I keep going down this path. Be cool. Don't tell her I even said "cockles."
Regardless, football is going, a lot of the kids are back in school, we're right around the corner from blessed "sweater weather," and I'm starting to be able to make a left turn out of our office parking lot again without having to make our graphic artist Chris Aube fake an injury in the middle of Route 26.
Again... let's keep that one from the publisher, if you don't mind. We're friends, right? Friends don't snitch, right?
Of course, as the Bethany Beach Jazz Funeral reminds us each year (and it was nice to see that event back in action this year), the summer is what makes this place come to life for so many families from around the nation, and it always pays to offer respect and remembrance as we bid adieu to another busy season.
So, let's take a moment and remember the summer of 2021.
I feel better already. How about you? Now, let's get back to fall, and all that means for us.
For starters, fall no longer means the end of commerce for our region. Oh, there was a time when, especially the beach towns, would roll up the proverbial sidewalks at around 4 p.m. on Labor Day and the business owners would start the exercise of trying to make their summer revenue last them throughout the rest of the calendar, while the employees would either return to school or head off to second-season jobs at ski resorts or southern locales.
But it's changed. The rise in building, increased attractiveness of the area as a retirement community and the ability for people to work remotely from their homes has led to an increase of our year-round population — meaning, our year-round streams of revenue. Organizations such as the Bethany-Fenwick Area Chamber of Commerce have also done a terrific job of identifying fall and spring as "shoulder seasons," and scheduling events to draw those second-home owners and weekend visitors throughout what used to be considered dry months around here.
So, basically, we get what I consider to be better weather in the fall, still a full range of things to get out and do, kids getting out from under their parents to get back in school and people running into each other at high rates of speed on various football fields. What's not to like?
You know all that stuff you've been putting off the last few months because of traffic or long lines or because you just feel wiped out after working 317 hours a week because, well, everybody who worked around here this summer put in about 317 hours a week? Now's the time.
Get out and take that walk at Holts Landing. Go to that restaurant you haven't been to in months. Find yourself a warm Thursday and go hang out on the beach for a few hours and just... be.
It's fall, people. It's the best time of the year and a great time to play a little hooky, like I will. Just don't tell my publisher.
Be cool.