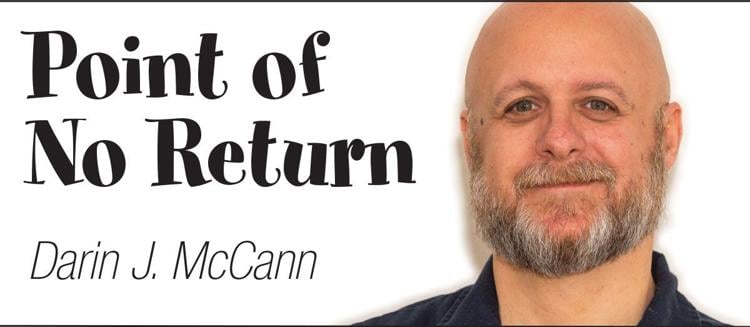 You ever fall down the YouTube rabbit hole? It happens to me about 27 times a week.
I'll go on with the intent of finding a news story or sports highlight, and 19 clicks later I find myself watching clips of manatees who look like celebrities. I'm never quite clear how I originally managed to navigate from Point A to Point B, but it happens each and every time.
Go on to watch a video on how to fix a setting on my phone, and 20 minutes later I'm watching dogs water ski. A little curiosity about the relationship between Augustus and Julius Caesar eventually sees me watching videos of kids getting scared on Halloween. World Series highlights from 1983 lead me to watching George Brett go ballistic over a pine-tar infraction, which eventually sees me watching animals running on to various sports fields, which then got me on to a video on the scariest pets that people own.
In a related topic, did you know that people actually own kinkajous? Did you know there was such a thing as a kinkajou? Did you know Paris Hilton was sent to an emergency room in 2006 after her kinkajou, named Baby Love, basically assaulted her?
To recap, I discovered this information because I initially wanted to watch Rick Dempsey play the best baseball of his life in the 1983 World Series.
The world of finding success on the Internet is to keep people on your site and clicking as many pages as possible, and YouTube — and IMDB and Google, for that matter — must see me coming from a mile away. Once I get to those sites, I stay on those sites, my personal mental health be damned.
So, the other night I was Googling something about the now-deceased Colombian drug lord Pablo Escobar that I had read earlier in the day, and it took me to YouTube to view a documentary that dealt with that precise subject — the prison he built for himself in Colombia as part of his agreement with that nation's government to turn himself in for a plethora of crimes.
I soon found out that there were actually a ton of videos on "La Catedral," and how Escobar had basically built himself a fortress against his enemies, replete with a soccer pitch, gambling devices, a bar, jacuzzi and, you know, everything else you'd expect in a Colombian prison. When authorities discovered Escobar apparently put out murder contracts from the prison, they went in to haul him out, only to discover he already escaped out a back door.
It was actually pretty interesting to learn about, and another video took me to the current status of La Catedra, which is now being used by Benedectine monks as a sort of retreat. Another video showed tourists going to visit the site, and an eager tour guide regaling them with tales of Escobar and his merry crew of assassins and drug traffickers.
This "narco tourism" grabbed my attention, as it seemed like yet another indicator that we are approaching the end of time as we know it. I found a piece from WLRN News that discussed this very subject, and they shared information from Colombian journalist Jorge Carabbalo Cordovez, who reported on this new sector of the tourism industry for the Spanish-language NPR podcast "Radio Ambulante."
"Pablo Escobar died 25 years ago but still today, walking along the streets of Medellin, it's common to see a mural with Escobar's face, T-shirts for sale downtown with his image or bumper stickers on buses," said Caraballo Cordovez. He explained that tourists can visit the building "where Escobar placed his first car bomb," as well as a visit to the aforementioned La Catedral, amongst other locales.
So, this is a thing, I guess.
I continued my search on my Google machine (my phone) and discovered that this glorification and monetization of the underworld is not exclusive to Escobar. A Reuters article in January of this year told the story of "El Chapo" beer — named after the incarcerated Mexican drug lord, Joaquin "El Chapo" Guzman.
The company was started by Alejandrina Guzman, who doubles as the daughter of El Chapo — a man probably most famous in this country for his daring escapes from Mexican prisons, and his recent U.S. trial following his extradition. The beer, by the way, is part of the "El Chapo 701" brand, which already has a clothing line.
That name, by the way, "El Chapo 701" — it comes from when Forbes named El Chapo the 701st richest person in the world in 2009, with an estimated worth of $1 billion at that time.
It's coming, folks. The end of the world is nigh.
Of course, it shouldn't really be a surprise. We've seen American gangsters be glorified through "The Godfather," "The Sopranos" and "Goodfellas," amongst others. A Google search took me to timeout.com, where they list, "The best crime tours of Chicago," including a "Private Al Capone Gangster Tour," which leads you around the city seeing the gangster's old haunts and comes in at a cost of $495.
There's something just not right with this world. I'm off to YouTube for more research!