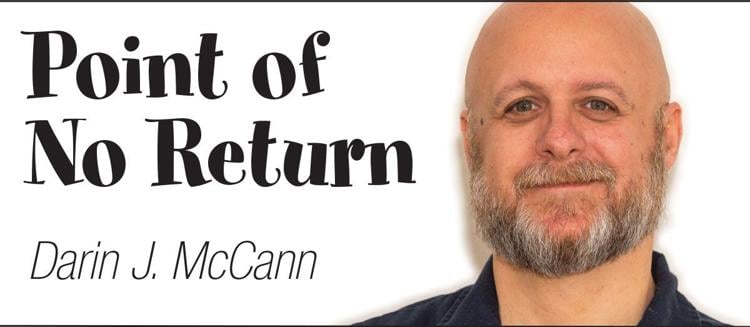 Rehan Staton was recently accepted to Harvard Law School.
If this story didn't go any deeper than that, let's all take a second to appreciate that accomplishment. Imagine if he was your son. Or your brother. Or your neighbor. There would be a tickertape parade happening in your heart for this young man's effort and deeds, right? Harvard Law School. Whatever your thoughts might be on higher education, that's a pretty darn big deal.
And, of course, there is a little bit more to this story. I mean, I still have like 17 more inches to fill here.
Staton grew up in Bowie, Md., about a half-hour drive from our nation's capital. Per an article in the Washington Post, Staton's life got forever shaken when he was 8 years old.
"My mom abandoned my dad, my brother and I when she moved back to Sri Lanka," he explained. "I was probably too young to notice some of the things that happened, but I know it was bad."
His grades dropped. His father lost a good job and had to take on three lower-paying ones to make ends meet — as a responsible father would, obviously. Unfortunately, that meant Staton and his brother were often left alone during a particularly difficult time in their lives, and his teachers, according to Staton, had pretty much given up on him — with one calling him "handicapped," according to the article.
"I had no social life," he said. "Home life was just horrible, and I hated school more than anything."
The one thing he really had going for him, according to Staton, was sports. He loved playing them, and he excelled, particularly in boxing. He had allowed himself to dream a little bit about becoming a professional fighter.
And then Staton took an unexpected uppercut from life, metaphorically speaking. He became ill with a digestive issue, and suffered injuries to his rotator cuff, basically causing him to throw in the towel on his burgeoning boxing career. The family didn't have healthcare at the time, so his maladies were untreated, making a comeback nearly impossible.
Still, Staton decided to apply to colleges during his senior year in high school, despite low grades and a poor SAT score.
"I got rejected by 100 percent of the schools that I applied to," he told the Post.
A dejected Staton decided that life wasn't going to wait around on him to get a fair shake, and he took a job at Bates Trucking & Trash Removal. Brent Bates, the son of the company's owner, and a few other employees took an interest in Staton. They saw a potential in him that maybe he himself had given up on a little bit through his tribulations.
"The other sanitation workers were the only people in my life who uplifted me and told me I could be somebody," said Staton.
Bates contacted a professor he knew at Bowie State University, according to the Post, and that professor helped Staton appeal his rejection.
The young man finally caught a break. And he took advantage. Because, well, that's the key, right? When opportunity knocks, kick open the (bleeping) door.
"I got a 4.0 GPA," said Staton. "I had a supportive community, and I became president of organizations."
His brother, Reggie, had also enrolled at Bowie State, but dropped out to work at the trash company so he could help support his brother and father.
"My brother took a job that people look down on, just so people could look up to me," said a grateful Staton.
"My brother is everything to me," explained the older sibling, Reggie Staton. "I would give up everything to see him succeed. He's my hero."
After two years of success at Bowie State, Staton transferred to the University of Maryland to complete his degree. During his second semester at Maryland, his father suffered a stroke. Staton started working at the trash company again to help with medical bills and his studies, and still graduated in December 2018. Oh, he was also chosen to be a commencement speaker because of his exemplary performance at Maryland.
Raise your hand if you love this kid.
He took a job at a national consulting firm in D.C., the Robert Bobb Group. Once again, Staton excelled and impressed.
"For Rehan, the sky is truly the limit," said Patrick Bobb, COO of the firm. "He is unbreakable. Whatever Rehan chooses to do in his legal career and beyond, he will definitely achieve."
Well, Staton got accepted into Harvard Law. And Columbia University. And the University of Pennsylvania, USC and Pepperdine Law. He is also partnering with Brad Barbay LSAT Prep to offer free LSAT tutoring to students, according to the Post.
He will start this fall at Harvard, and plans to eventually specialize in sports law and become an agent.
"No one can promise that life will be fair," said Staton. "But if you keep your eyes on the prize, everything will fall into place."
I'm willing to bet we haven't heard the last of Mr. Rehan Staton. You want to bet against him?