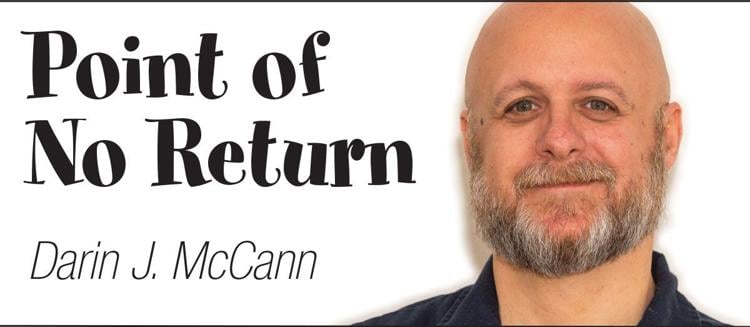 In 1992, at the age of 19, Eduard Seitan immigrated to the United States from Romania, according to a story on Today.com. Though he didn't speak a lick of English, he did speak Italian, which helped him secure a job as a food runner at Italian restaurant Club Lucky in Chicago.
As many immigrants before him have done, Seitan worked hard. He learned English and was eventually promoted to server, before establishing himself even further and earning the title of "head server." Five years later, one of the bartenders asked him if he wanted to help open a restaurant, and Seitan then took on another role in his American story — entrepreneur.
He became a partner in One Off Hospitality Group, which opened Blackbird — which became a Michelin-starred restaurant — and 10 other restaurants in Chicago. (Incidentally, Michelin is not related to the tire company, which most of you probably already knew, but I still found pretty interesting to point out because...)
But I digress.
Seitan was truly becoming an "American success story." Then he ran into that huge, painful, unpredictable brick wall known as March 2020. The pandemic, its associated quarantines and restrictions caused restaurants to close for dine-in services.
"Seitan and his partners stopped drawing salaries but still had to furlough more than 700 employees," according to the article. "Two of their restaurants, including Blackbird, permanently closed."
The One Off Hospitality partners held meetings with their employees to help them secure unemployment benefits, but, as any employer who has been annihilated by the pandemic will tell you, laying off employees who did absolutely nothing wrong will eat at your soul.
"It was so hard for us to actually tell someone who's been with us for 20-plus years, 'Sorry, I don't know when we're going to reopen,'" he told Today.com. "The uncertainty was terrible."
The National Restaurant Association reported in September that more than 100,000 restaurants have closed — either permanently or on a long-term basis — during the COVID-19 pandemic. They also stated that the food-service industry has lost approximately $165 billion in revenue from March through July, and is expected to drop about $240 billion this year.
Look around our own community — restaurants have been beaten black and blue by this thing.
Seitan is even more concerned about his business with the coming winter, as it will be too cold for his diners to eat outside, and there is a real possibility of another shutdown coming. It's hard for him, as it is for restaurant and store owners around the world. He decided to put more energy into another passion while he deals with the uncertainties of his business efforts.
You see, Seitan owns an airplane that he loves to fly. In his own estimations, it's not exactly a Learjet.
"Most cars on the road cost a lot more than my plane," he said with a laugh.
Two years ago, he started volunteering for Pilots N Paws, a nonprofit organization that is focused on providing "an environment in which volunteers can come together and arrange or schedule rescue flights, overnight foster-care or shelter, and all other related activities" to help homeless pets, according to their website.
Basically, it is "a network of volunteer pilots who fly dogs and cats at risk of being euthanized to no-kill rescue organizations and foster families across the United States," per Today.com.
Seitan has personally flown more than 40 pets to safety as part of his contribution to the organization.
On Oct. 14, according to Today.com, Seitan flew Frank and Hero to Ohio, where another pilot picked them up to bring them to a prison-dog program in Pennsylvania. Frank is a German short-haired pointer and was originally found emaciated and abandoned. Hero, a mixed-breed dog, has burns on his forehead, legs, belly and back because he "was used as fireworks target practice."
Yeah, you read that right.
Seitan has two rescue dogs of his own, and he volunteers to care for dogs for Chicago Animal Care & Control (CACC). In fact, when customers order takeout from one of Seitan's restaurants, Avec, they also receive a photo of an adoptable dog from the CACC.
It's been a tough time for the entrepreneur, but he finds some peace in his passion — as well as a productive way in which to spend his unfortunate extra downtime.
"I think it does so much to your soul when you start volunteering, in general, for anything," he said. "But for me, because of my love for animals, it makes me feel so good and so complete and so happy at the end of the mission knowing that I helped an animal to get to a better life."
That's it, folks. The big secret. When life gets you down, smashes your dreams and has you questioning everything around you — do good. Be good.
It can't fix everything going on around you. But it can help mend the things going on inside you. Eduard Seitan gets that. And so do the dogs he helps.