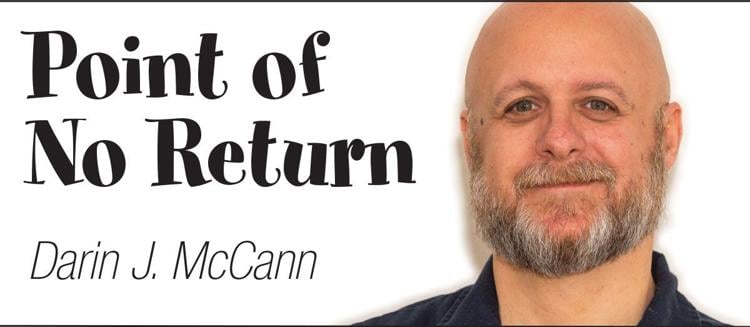 COVID-19, or at least the ramifications of all that surrounds the pandemic, has impacted lives.
Believe what you want to believe. That's your right. You can live under the assumption that this is the greatest risk to public health in a century, or you can feel like this is an overblown ruse, seized upon by the powerful in this country to control our citizenry and manipulate voters in our coming election.
It is your right to believe either of those sides, a mixture of the two or something altogether different — like COVID-19 is the first step of an alien invasion, unleashed on our planet to weaken human beings before a battle for our ultimate survival takes place featuring hot irons and...
But I digress.
The facts are — regardless how you feel, mind you — that COVID-19 has had an impact on the world around us. The Centers for Disease Control & Prevention announced on Tuesday, Oct. 20, that "the pandemic has left about 299,000 more people dead in the United States than would be expected in a typical year, two-thirds from [the disease] itself and the rest from other causes," according to the Washington Post.
There have been obvious economic impacts as well, easily witnessed by fluctuations in stock markets across the globe, unemployment filings and the very-real prospect of massively-rising evictions and foreclosures, both with residential and commercial situations. Lockdowns impacted businesses, who were then unable to pay their employees or justify the hours employees need to pay their bills, and those businesses have subsequently struggled to pay their bills, while the former employees have faced the same problems in their personal lives.
Even with restrictions loosening up in many ways, a good number of people have decided not to visit restaurants or shops out of anxiety or prudence, and, believe me when I say this, companies that do business with restaurants and shops — like, say, community newspapers or vendors — have also felt an all-too-significant bite. For large companies, it often means falling stocks, massive layoffs, disappearing executive bonuses and bankruptcy protections. For small businesses, the impact can be extinction.
Sudden, complete extinction — of both a business and a dream.
There have been some sources of help. The PPP loans authorized by the federal government have kept many businesses afloat, as have stimulus checks, both in terms of flushing dollars into the economy and keeping the lights on for people. Many local organizations have fought to help promote small businesses, such as efforts by the Bethany Beach Landowners Association and others to take out ads in our paper to promote area restaurants and shops. Every single effort helps.
Again. Every single effort helps.
Let me tell you a little bit about Howdy Homemade. It's a small ice cream shop in Dallas, Texas, like so many other small shops across these fruited plains. They take pride in the customer service they provide, the product they serve and their place in their community. They also only employ people with special needs.
Howdy's owner Tom Landis was at one of his other restaurants one night when he encountered a young man named Coleman Jones, who has special needs and impressed Landis immediately.
"I called his mom up the next day and said, 'Hey, you know, I want to hire this guy.' He has so much potential, written all over him, and leadership," Landis told the "Today" show.
Landis fell in love with Jones' enthusiasm and pride in his effort, and wanted an entire crew that shared those same traits. He added that when customers come in and see him behind the counter, they are often disappointed.
"They're doing what they do," Landis said of his crew. "And, frankly, they do it better than me."
The pandemic caused the shop to close temporarily, like so many others. Even when they re-opened, traffic was slow, like so many others.
"I think it got to the point honestly where it took absolutely a very clear message of me realizing 'You know what? I can't do it. I can't do it, and it's time to throw in the towel,'" said Landis. "And I honestly think that's when God said, 'You can't do it? Yep, no, you can't. But you know what? I'm going to surround you with a village of people, people from all over Dallas."
The community rallied around the shop, started a GoFundMe campaign and raised more than $100,000. Marcus Lemonis, host of CNBC's "The Profit," gave Howdy Homemade a $50,000 grant — specifically targeted for Landis to hire more people with special needs to further their efforts in the community. Landis has now invested in a food truck, allowing him to hire more employees and grow — all because of his community coming together.
"We've had multiple times where you just stop and tear up because it's no longer our restaurant. It's truly the city of Dallas' restaurant," he said. "People are not supporting Howdy Homemade because of Tom Landis. They're supporting it because of Coleman and others, and I think as more businesses start to realize that, the world will change."