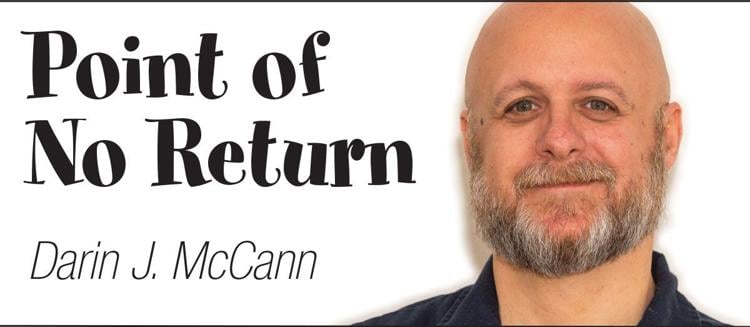 According to an article by the San Antonio Current, the San Antonio Museum of Art has an Egyptian cat mummy, from between 30 B.C. to 395 A.D. It contains cat remains, linen and pigment, and was gifted by one Gilbert M. Denman.
A search of Mr. Denman taught me that he passed away in 2004 at the age of 83, and that he was known as a successful attorney and art patron. In addition to his philanthropy with the Museum of Art, Denman also helped with the San Antonio Botanical Gardens, the San Antonio Festival and the San Antonio Symphony.
The San Antonio Festival, by the way, is referred to as "Fiesta San Antonio" on its website, and is still scheduled to take place this year, slated for Nov. 5-15. I was impressed to see on that same site that Shake Shack is a supporter of Fiesta San Antonio, as I do enjoy when larger companies ingrain themselves in the communities they serve by contributing to causes and events.
Shake Shack, incidentally, is one of those larger corporations that took some heat when they accepted PPP loans intended for small businesses, and they were forced to return the money they got after facing intense backlash from the general public and media.
According to statistics provided by Entrepeneur.com, there was still about $120 billion left in PPP funds as of May 10, from a starting figure of about $660 billion. Fox Business reported in February that the National Football League — the most popular sports organization in our country — generated $16 billion in 2018, meaning that it would take the NFL more than 41 years to produce that kind of money.
And that, ladies and gentlemen, is how I tend to disappear from society into my Google machine for hours at a time, chasing one factoid to the next. It is a quest that is supposed to lead to more knowledge, but since I forget nearly everything I read within about 30 seconds of finishing it, the only thing it really ever accomplishes is muddying up my search history and leading me on a winding path of trivia and uncertainty that...
But I digress.
Cat mummy. That's where I started this thing, right? Though I'm not sure how I found myself there in the first place, a recent set of searches led me to that San Antonio Current feature on fascinating items found in that city's museums. According to the article, the Current was inspired by a recent Twitter challenge by the Yorkshire Museum to find the creepiest objects in possession of museums around the world.
Interesting tidbit about the Yorkshire Museum: It was opened in 1830 and has five permanent collections — biology, geology, archaeology, numismatics and astronomy. Numismatics, by the way, is the study of currency and related objects. There is a society called...
Yeah, none of you care about this. Back to the Current's article on fascinating and creepy items found in San Antonio's museums.
The Briscoe Western Art Museum has a screenprint by famed American pop artist Andy Warhol. The print was done in 1986 (about a year before Warhol's death) as part of his "Cowboys and Indians" series, which also featured celebrities such as John Wayne, Annie Oakley and Gen. George Armstrong Custer. According to museum officials, "Warhol's putting these figures in conversation with each other is quite interesting, especially when you notice that it is only the image of Geronimo (taken from an original photograph by Ben Wittick) that looks back, directly at the viewer."
So, yeah, that's pretty cool, right?
That same museum has William "Wild Bill" Hickman's 1851 Colt Navy pistol, constructed of iron and wood. Hickman (not to be confused with "Wild Bill" Hickok), by the way, rode with a group known as "The Danites," which included Porter Rockwell. If that name isn't familiar, Rockwell served as a personal bodyguard to Mormon prophet Joseph Smith, and was known as a modern-day Sampson because Smith told him to never cut his hair, so he couldn't be killed by an enemy. Rockwell wore his hair and beard long throughout his life, according to the museum.
The San Antonio Museum of Art also had a tetradrachm of Roman emperor Nero and his wife, Poppaea, from between A.D. 64-65. It is a Roman coin that was previously in the collection of historian Henry Adams, the grandson of President John Quincy Adams and the great-grandson of President John Adams. It is made of "billon, a mixture of valuable silver with much cheaper copper or copper alloy," according to Lynley McAlpine, a postdoctoral curatorial fellow at the museum.
You know who would like this coin? A numismatist. That's who.