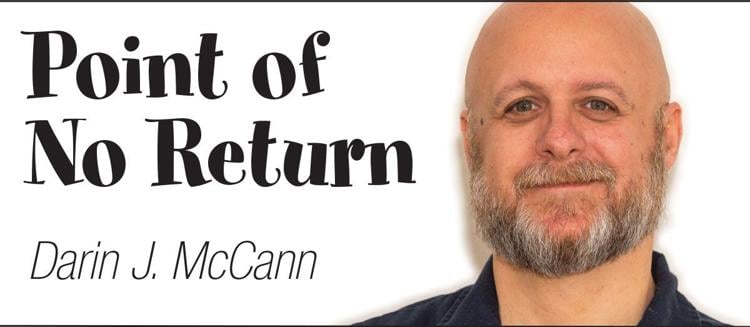 Curtis Rogers is one smooth operator.
With COVID-19 canceling prom at his area high school, Rogers, with an assist from his mother, took the opportunity to put together a dinner and dance in his back yard — specifically for a party of two. That's right. A good, old-fashioned private date.
"I was so surprised," said Rachel Chapman, the other half of this two-person private prom. "I had no idea he was going to go all out. It was very thoughtful and sweet."
Does it feel like there's something I'm missing here? Because it does feel like there's something I'm missing here. Right! Rogers, the romantic we're highlighting today, is 7 years old. And Chapman, the target of this kind endeavor, is his 17-year-old babysitter who had her prom canceled at Sanderson High School in Raleigh, N.C.
"She has become a part of our family ... he absolutely adores her," Elissa Rogers, the mother of our good-doer, told "Good Morning America." "She's just a great person with a good heart, so it's been a blessing to have her helping us out with Curtis."
Just like it did all over the world, when the pandemic first hit, all senior events for Rachel and her classmates were stopped. In the interests of safety, she stopped babysitting her friend Curtis for two months. He was obviously heartbroken to not be able to spend time with his friend, and his mother explained to him that it was just as difficult for Rachel, and that she couldn't even have a prom.
"We can throw a mini-prom," Curtis suggested to his mother.
The idea quickly got traction. Curtis got dressed in a snazzy suit — complete with a bowtie that matched Rachel's dress. He also picked out food that he and Rachel normally enjoyed together, a menu that included peanut butter and apples for an appetizer, a main course of Chick-fil-A and smoothies to round out the dining experience. They used a 6-foot pool noodle to establish proper social distancing, and Curtis made a toast to Rachel in the beginning of their special prom before dancing together at a safe distance.
"First, he was waiting outside when we got there with the pool noodle and then he led me into the back yard," Chapman told FOX News. "He had all my favorite foods and everything. I could tell he put a lot of thought into it."
Count Chapman's mother as a fan of this effort.
"It was a sweet thing for him to do," said Becky Chapman, Rachel's mother. "They have a special relationship."
She made a post on social media, which got the story into the public eye, with more than 65,000 "likes" and 10,500-plus comments. A viral post of decency and kindness, if you will.
"I was kind of like bummed putting my dress on, because I was sad," Chapman told FOX News. "I don't get to wear it to my senior prom. After leaving it and having time with him because it was the first time I had seen him in two months, it was like, really fun, and I'm really glad he did that."
This is a nice story, right? At a time in which the history books will document as rife with disease, economic disparity, racial unrest, and competitive darts and televised golf matches between old quarterbacks vying for being the most significant live sporting event in the world, this is genuine. It's pure. And it's kind.
Our world has changed. The 24-hour news networks have filled much of their time not with the reporting of actual news and sharing of ideas as much as picking sides and waging philosophical and political wars through those paid to offer "hot takes" and viral sound bites. Social media has afforded people a platform to shout their opinions into the cyber-world and caused more arguments amongst people who previously loved each other than a calendar year of family Thanksgiving dinners ever could.
Yet if you are willing to look, and able to open your hearts to it, there is kindness everywhere. Deep down, when we take off the uniforms of division and hatred we so often find ourselves wearing these days, we're still those same people we were before. We still crave love. We still want acceptance. We still appreciate a kind deed from others.
Curtis Rogers and Rachel Chapman get that. And they are both happier people now because of that.