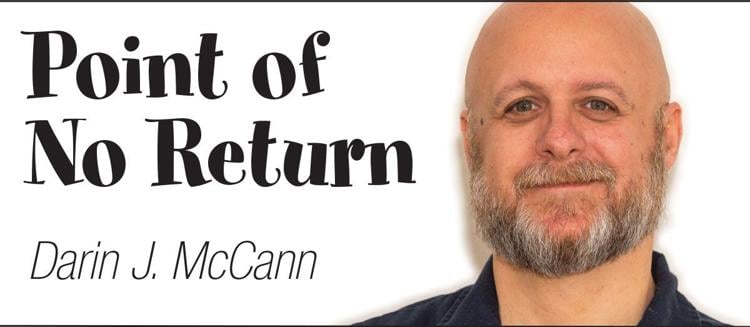 As human beings, we do enjoy to stereotype.
Radical far-left groups describe all people on the political left, according to the generally-accepted punditry of our huddled masses, while far-right extremist groups purportedly represent all those with a conservative bent. We link violence to all people of Islamic faith, consider people from rural areas to be "backwards" and a big slice of our population continues to think of women as baby-making machines who are expected to be seen and not heard. And don't even get me started on "Bridezillas."
Actually, let's do take a look at "Bridezillas" for a moment. Tatiana Morales penned a 2002 story for CBS News on Bridezillas, and included some information from a Noe Spaemme book called "Bridezilla: True Tales From Etiquette Hell." Morales introduced the term in her story as such:
"Bridezillas are a new breed of soon-to-wed women who abuse the idea that weddings are their 'day.' They terrorize their bridal party and family members, make greedy demands and break all rules of etiquette, to insure that they are the single most important person on the planet from the time they are engaged to the time they are married."
Now, here is where it's important to note the stereotype. "Bridezillas," who appear to be simply awful from everything I have come across, are not "brides." There is a difference, and I don't only say that because my own blushing bride is most likely reading this and knows where I sleep at night. She's also the keeper of all things sharp in our kitchen, so...
But I digress.
Melanie Tapajna is also not a Bridezilla. Who is Melanie Tapajna, you might ask? Well, first, allow me to thank you for asking. Tapajna is a woman from Parma, Ohio, who had paid in advance for her August wedding to Tyler Tapajna. The couple had planned on hosting about 150 family members and friends at a romantic lodge for an evening of dining, dancing and celebrating.
Like just about everything else in this chapter of history we call 2020, their best of plans got disrupted. They received an email in early July that the venue would not be open due to the pandemic.
"We weren't really surprised," Melanie told the Washington Post. "Ohio had been closed down for several months."
Now, based on everything I had read about Bridezillas, I fully expected to read that Melanie burnt the lodge to the ground, kidnapped the DJ and forced him or her to perform on the burning embers of the lodge for 150 imprisoned guests who were bused in to celebrate her special day. Remember what I was saying about stereotypes?
"Since we'd prepaid for the food, we could have had the wedding somewhere else and still invited everyone, but it didn't make sense," she explained. "I turned to Tyler and said, 'What would you think of donating the food instead?'"
Tyler agreed that it was a great idea, and the couple contacted Laura's Home — "a Cleveland shelter for single women and mothers with children," per the Post article. The caterer would deliver about $2,000 worth of food to 135 people.
Cool, right? Right. Thanks for playing.
Still, they had a wedding to hold. The couple hosted a dozen family members in Melanie's grandparents' backyard, and had a short ceremony with their dog, Redman, serving as best man. Then they really wanted to celebrate, as most couples do, right?
Right. Again, thanks for participating.
Still in their finest wedding garb, the newly-married couple decided to meet the owner of their food truck — Betty's Bomb-A** Burgers — at the shelter to serve fried chicken, mac 'n' cheese, green beans and all the fixings to the residents.
"They could have just donated the food and gone their merry way, but it was important to them to come and meet everyone and serve the meal," said Rich Trickel, the chief executive of City Mission, who runs Laura's Home.
"As everyone came through, the little girls were standing on their tiptoes, excited to see Melanie's beautiful lace wedding gown," he said.
"To see the smiling faces of those little kids — I just wanted to reach out and hug them," said Melanie, who, obviously, could not, because of, you know, global pandemic and all. "Everyone was clapping for us, and one of the shelter's directors said, 'Welcome to your wedding reception.' It was just a really sweet moment."
The couple did not go on a honeymoon following their "reception" because, well, we all know why (it rhymes with "blowbal fandemic"). What they did decide, however, is to celebrate each anniversary going forward with a charitable donation.
"We didn't do what we did for publicity," said Melanie. "But we're now hoping it inspires others to do the same."
Bridezilla.