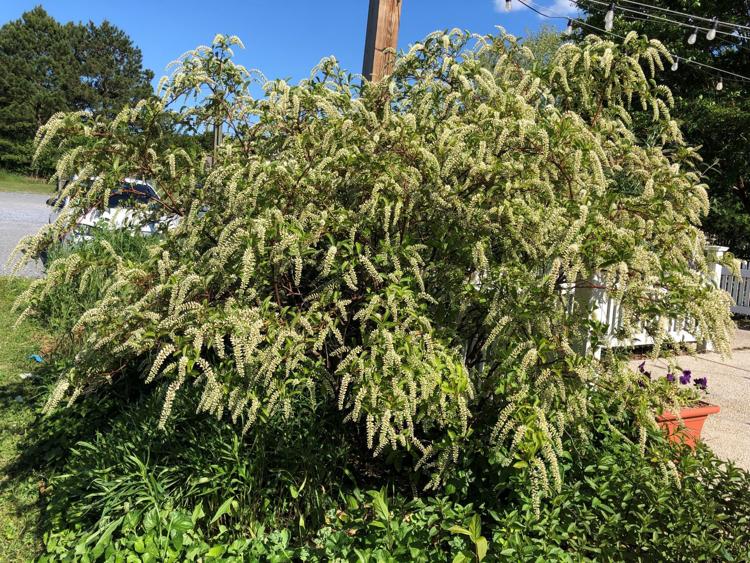 Virginia sweetspire (Itea virginica) is one of the most attractive and versatile of our native shrubs. It is a deciduous to semi-evergreen shrub that is found in the southeast U.S. on streambanks and wet pine barrens, along swamp edges here in Delaware. It can grow up to 8 feet tall, with graceful arching branches and 2- to 3-inch-long drooping, somewhat fragrant, flower clusters in early summer.
Although usually found naturally in moist areas, Virginia sweetspire is adaptable to cultivation in a variety of soils and conditions; it is even a little drought-tolerant once established. It prefers a slightly acidic humus-rich soil but can be grown in poorer neutral-to-alkaline soils as well. If it's in a good rich, moist spot, it can send out suckers, which you can easily cut with a shovel and transplant in your garden — free plants!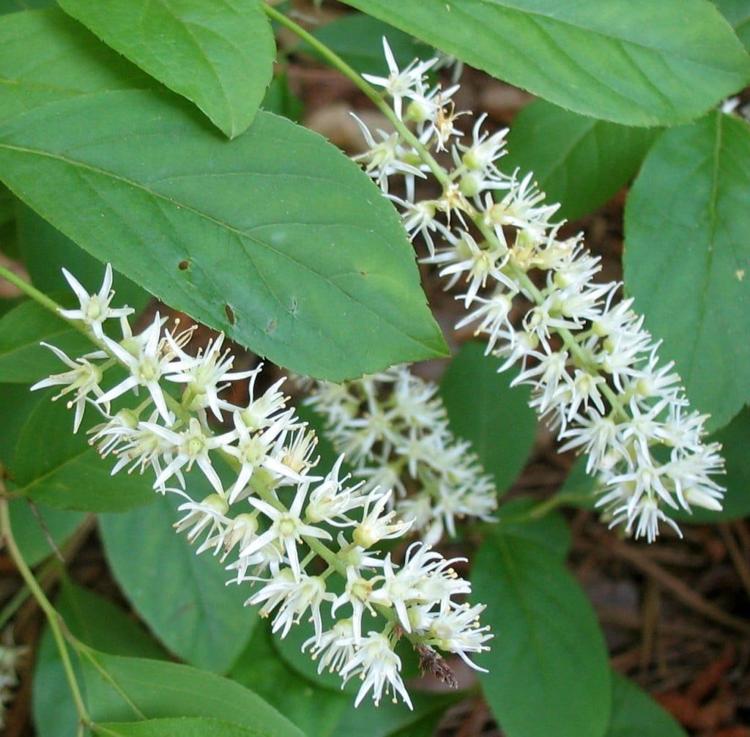 Itea virginica is tolerant of a good bit of shade; however, it will bloom more profusely and color up better in the fall if given a little sun. Its fall color is a kaleidoscope of orange to red to purple, and lasts well into winter.
You'll commonly find several varieties at garden centers: Henry's Garnet, Little Henry, Scentlandia, Merlot and others. Henry's Garnet grows to about 4 to 6 feet tall and wide, with a rounded form. Its name comes from its gorgeous deep red fall color. Little Henry is also very common — it is a more garden-sized shrub at around 3 feet, making it good for a large container or mixed in a perennial bed.
Both are beautiful paired with Viburnum nudum, Ilex verticillata, Magnolia virginiana, Styrax americanus, Heuchera americana or Rhododendron canescens.
Try one of these lovely shrubs in your garden today — you won't regret it!